Whether you're a new homeowner or looking to redesign your property, understanding the different types of residential siding is crucial to a sturdy house. Nowadays, numerous options allow you to find the style and durability you want for your home.
We have provided you with an overview of the different types of siding to help you get started in your search for the perfect residential siding. Let's read on.
Types of Residential Siding
You have several options when considering residential siding depending on your needs and budget, such as:
Vinyl siding
Insulated vinyl siding
Steel siding
Engineered wood siding
Hardie board
Boral Versetta stone
Vinyl Siding
Vinyl siding is considered to be a low-cost and maintenance option when it comes to residential siding. The siding does not need to be painted because the color is baked in when the siding is created. This feature is attractive to homeowners who don't want to repaint their houses every few years for the best visual effect.
It is also extremely low-maintenance. Due to its slick surface, dust, dirt, and other debris are easy to clean off with a garden hose. The paint won't peel because the color has adhered to the siding throughout the panel, so you won't have to worry about damaging the color of your house when cleaning.
If you're looking for a local company to install your siding, Advantage Construction offers premium vinyl siding looking for a durable and cost-effective way to protect their houses. The premium option is thicker and stronger than the vinyl siding of the past.
Insulated Vinyl Siding
If you're interested in taking advantage of vinyl siding but want to improve your home's energy efficiency, consider looking into insulated vinyl siding. This option allows you to choose from the same colors as vinyl siding while helping to reduce outside noise.
Although this vinyl siding variant looks the same as traditional siding, the back of the panels has a solid foam backing that helps insulate your home. Insulated vinyl siding can also increase the aesthetic value of your home as it looks smoother compared to non-insulated vinyl.
Vinyl Siding vs. Insulated Vinyl Siding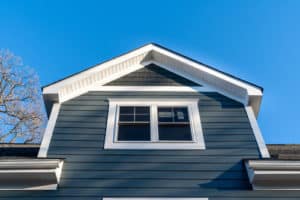 Both vinyl options are great, but each has specific benefits and considerations. Insulated vinyl siding is installed so the back of the panels is flush against the house. Traditional siding panels are stepped and leave empty spaces between the back of the siding and the property.
Vinyl is an inorganic material, so the two variants are effective at protecting your home from termites and other wood-chewing bugs. Both siding variations are water-resistant, meaning they're mold and mildew-resistant. They are available in several colors and don't require you to paint them over time to keep appearances up.
Steel Siding
Steel siding is another great option if you're looking for a variety of choices while also seeking a high level of durability. Similar to vinyl, you don't have to paint over steel siding once it's installed. It's relatively low-maintenance and doesn't require much upkeep. What's more, steel siding is more environmentally friendly due to its recyclability.
Not only does steel siding come in multiple colors, but it is available in various material lookalikes. You can find steel siding that looks like natural wood, smooth wood, and more. The colors don't fade, and you only need a garden hose to wash them off.
Steel siding typically lasts up to 40 years, making it an excellent option if you're looking for a reliable long-term investment.
Engineered Wood Siding
Homeowners who are set on a traditional siding appearance may want to look into engineered wood siding, a manufactured product made of composite wood materials. Compared to regular wood siding, engineered wood siding is more durable to weather, pests, and natural wear and tear.
In particular, engineered wood siding is designed to be water-resistant and is treated with zinc borate to resist mold and insects. While it is highly effective, the compound is safe for people and pets.
Engineered wood siding often comes in a variety of options when it comes to color and style. You can purchase planks ready to stain or paint or buy finished boards if you don't have the time to paint. Advantage Construction's LP SmartSide Siding offers homeowners all the benefits of engineered wood siding.
Some of the other benefits of engineered wood siding include:
Chip and peel-resistant
Lasts 20 to 30 years
Durable
Inexpensive and easy to install
Withstands temperature fluctuations
Hardie Board
This type of residential siding is also known as cement board siding. While it is a well-established method of siding a house, it hasn't always been the most popular option for homeowners. Still, Hardie board is an excellent choice for homeowners who want durable siding that could last for up to 50 years, has terrific fire and storm resistance, and looks just as sleek as other options on the market.
Hardie board is designed from fiber cement and requires little to no maintenance to keep it looking great. It can withstand high winds, rain, humidity, and hail. The siding comes with a 30-year warranty that doesn't reduce in coverage as time passes.
While Hardie board siding is highly robust, it could still occasionally take damage during severe weather conditions. So, you'll need to routinely check your siding for signs of wear and tear.
Boral Versetta Stone
If vinyl and wood textures are not your cup of tea, Boral Versetta stone siding could be the right fit for your home. This type of siding looks and feels like real stone. It's made from pressed concrete and typically comes in three styles:
Tight-cut
Ledge stone
Carved block
Boral Versetta stone holds its own against inclement weather. The siding is easy to upkeep as it comes with a built-in rain screen to withstand heavy storms. There are also multiple color options when choosing Boral Versetta stone siding, including sand, midnight, and terra rosa.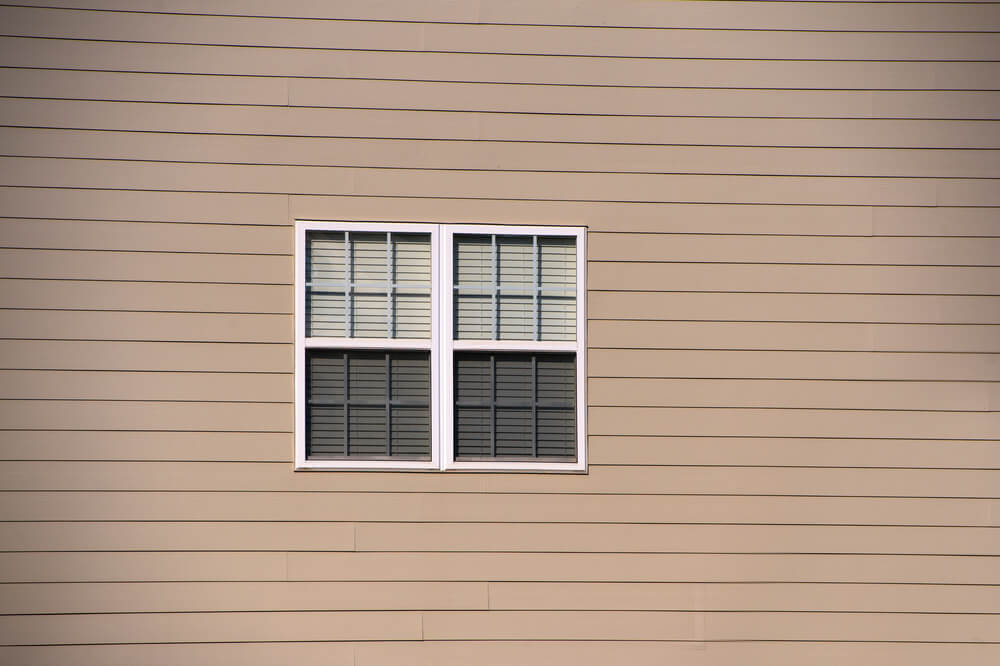 Residential Siding From Advantage Construction
There are multiple types of residential siding available, but finding the right option for your home is easy with Advantage Construction. We are an experienced local roofing company ready to deliver only the highest quality services for homeowners. No matter which siding type you choose, you can't go wrong with any of the options listed above. Contact us today to discuss your siding needs with a member of our expert team.