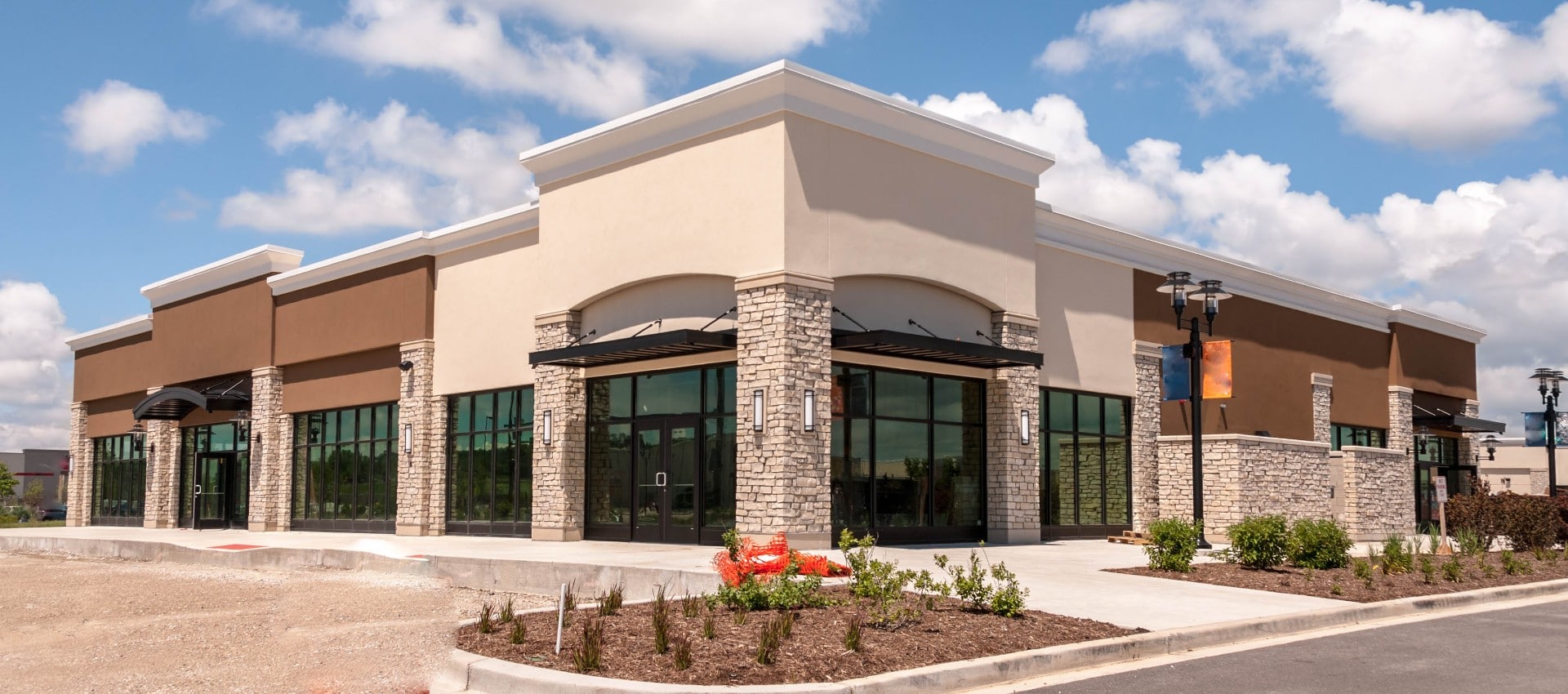 Improving Your Curb Appeal and Impacting Customers
When you want a simple and affordable way to upgrade your commercial business's facade and protect it from the elements, you can find an excellent solution in commercial siding. Advantage Construction is proud to partner with commercial enterprises throughout the Twin Cities metropolitan area and beyond, providing the best materials and high-quality commercial siding installations and repairs. Whether you run a brick-and-mortar retail store or operate out of a commercial facility, our friendly siding specialists can give your building the protection improvements it needs and the curb appeal boost it deserves. Don't hesitate to contact our team to schedule your consultation for commercial siding services today.
Protect Your Commercial Building With High-Quality Siding
Storms and harsh weather are all too common in the Midwest and are known to happen at the most unexpected times, taking a toll on homes and commercial buildings alike. Hail, heavy rains, snow, and wind can wreak havoc on any property, and that's why it's vital to choose the proper siding for your commercial building. We provide the most durable siding materials to ensure that your facility stays free from harm, such as holes and dents from hail or water damage after a heavy downpour.
In addition to harsh weather, our commercial siding options can protect your commercial building from damage due to dirt, moisture, pest infestation, and more. If you manage a commercial apartment complex, own a franchise business, or work in another commercial enterprise, you need to invest in solid commercial siding. Advantage Construction can help you get started with high-quality commercial siding, so give us a call today!
Select from the Best Siding Options
The friendly staff at Advantage Construction understands that every commercial building is different, and the siding that works best for a storefront might not be the right solution for something like a school or apartment complex. Our Twin Cities siding specialists complete a thorough consultation to ensure they know exactly what your building needs and then offer expert recommendations so you can select the best commercial siding. Explore our wide variety of industry-leading siding options below:
Premium Vinyl Siding
Many business owners and commercial property managers choose vinyl siding because of its durability and affordability. What's even more impressive is that vinyl siding is virtually maintenance-free, making it an ideal choice for busy commercial property owners. All you need is a simple garden hose and maybe some paper towels to easily wipe away dirt and other debris. Our premium vinyl siding options are thick and long-lasting and come in a wide range of colors, patterns, styles, as well as for trim. Since commercial vinyl siding is pigmented with color completely through the material, you can count on your vinyl siding to remain vibrant without ever requiring another coat of paint. Another great advantage of our premium vinyl siding is that the materials won't rot and break down like a typical wood siding. You can save money on repairs and upgrades when you select vinyl as the right commercial siding for your building.
Insulated Vinyl Siding
Insulated vinyl siding is another excellent choice for your commercial property. Our premium insulated vinyl siding is guaranteed to give you greater energy efficiency and provide more even temperatures throughout your commercial building. This is because the insulated siding materials are lined with an even layer of contoured foam insulation, helping regulate temperatures within your home. Just like our other premium vinyl siding options, you can select from a range of colors, patterns, and styles to perfectly match your commercial property. With its remarkable strength and protection, plus added curb appeal and energy efficiency, insulated vinyl siding is a great option to get for your commercial building.
Steel Siding
Steel siding is a trendy choice for commercial buildings that provides both beauty and increased protection from the outside elements. Like vinyl, steel siding requires very little maintenance, and the durable material is fire resistant, lasting as long as forty years. We're proud to provide steel siding for commercial buildings since it's a sustainable and recyclable material. This makes it one of our most environmentally friendly siding selections for commercial properties. When you pick steel siding for your commercial property, you know you're making a worthwhile investment that will last.
Engineered Wood Siding
Are you one of those people who absolutely love the look of traditional wood siding but shudders at the thought of keeping up with the maintenance demands? We offer materials that meet all of your needs and desires. Engineered wood siding is one of the best choices for your commercial siding. Designed out of composite wood materials, our engineered wood siding will keep your commercial building protected from mold, mildew, and insects, unlike its natural counterpart. You can find LP SmartSide Siding at Advantage Construction, which gives your commercial building the comfort and appeal of traditional wood siding, with a much longer list of great benefits. Get the look you want without the added costs and upkeep using our selection of engineered wood siding for commercial buildings.
Hardie Board
Hardie board siding or cement board siding was created by James Hardie and is one of our most reputable siding options for your commercial building. This siding material is designed with fiber cement, giving it a remarkable fire rating and requiring little to no maintenance. Long-lasting Hardie board siding typically includes a 50-year warranty, which makes it a smart selection for a commercial business or building on a budget. Installing and repairing Hardie board is easy, and you can find the Hardie board siding your commercial building needs here at Advantage Construction.
Boral Versetta Stone®
To add a truly unique and eye-catching flair to your commercial property, pick Boral Versetta Stone for your siding. This material allows you to incorporate stone accents without pouring additional cement or installing heavy, hard to maneuver materials. Instead, our commercial siding specialists utilize mechanical fasteners to install a stone facade that looks incredible and is virtually maintenance-free. Boral Versetta Stone siding is an easy way to get the look you want in half the time. If you've always wanted a striking stone storefront, Advantage Construction is here to help achieve your dream. Simply complete our online contact request form to schedule a consultation and start your commercial siding installation today.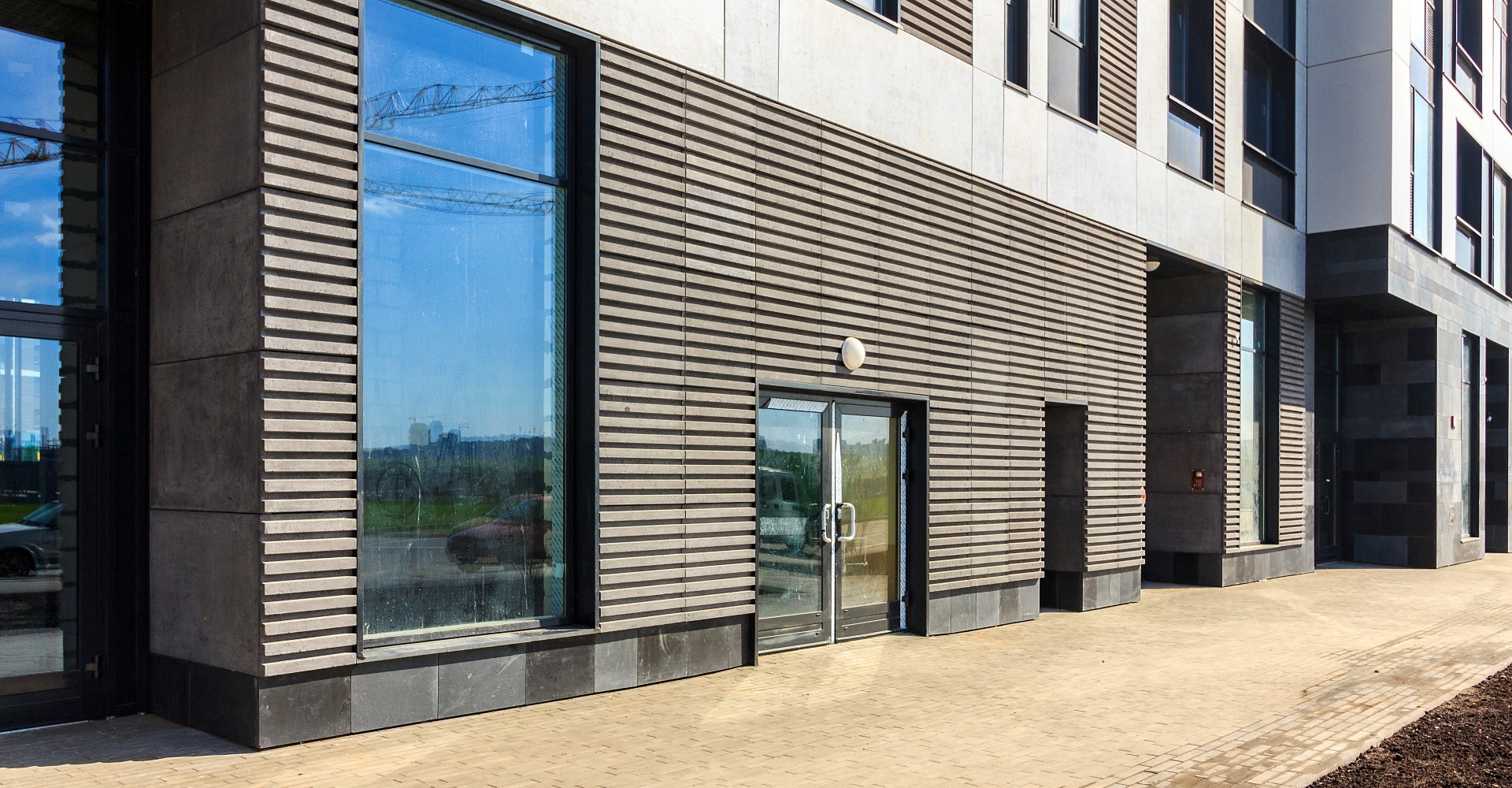 Commercial Siding Repair
We're proud to provide some of the industry's best commercial siding materials, but sometimes siding damage is unavoidable. Fortunately, we also offer fast, affordable commercial siding repair services on top of your initial installation. With regular maintenance and repairs right away after any type of damage occurs, we can ensure your commercial building's siding stays both structurally and aesthetically sound all year round. Keep an eye out for siding damage that requires repairs, which is often caused by several common factors, such as:
Incorrect installation
Storm damage
Water damage
Extreme temperatures
Rot and rust
Mold and mildew
Providing You With Reliable Commercial Siding Installations and Repairs Every Time
Whether you're building a brand new facility, updating your current commercial property, or need damage repairs after a particularly severe storm, Advantage Construction is here to assist you. We are proud to provide around-the-clock customer support, helping to answer any questions and address concerns during your commercial siding installation or repair project. Put your trust in the highly experienced and industry-trained team at Advantage Construction today. Contact us to start your commercial siding project with a friendly, professional team you can trust.
Free Home Inspections,
Schedule Today!
We Are Proud of
What We Do