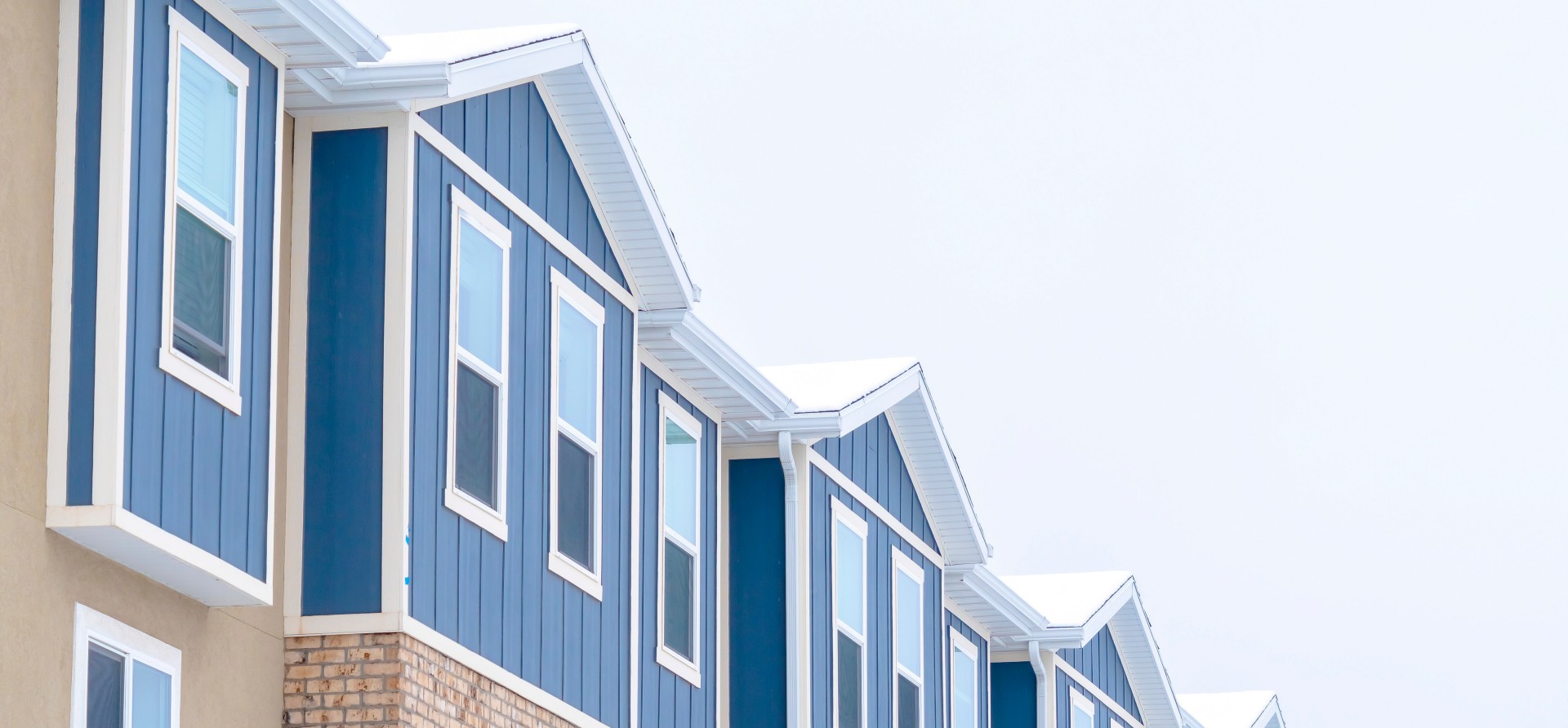 Work With Us to Find Fantastic and Affordable Windows for Your Townhome
Were your townhome's windows recently damaged in a severe storm? Or maybe it's simply time to start considering a window replacement for an outdated system. Whatever your needs might be, Advantage Construction has you covered with high-quality townhome windows. We offer services such as window repairs, total window replacement, professional maintenance plans, and more.
Your townhome isn't complete without well-constructed and correctly installed windows. Stay protected from harsh weather and watch the balance on your energy bills go down with durable townhome windows. Contact us today to speak with a window specialist to find the perfect solution to protect your townhome and put money back into your pocket.
---
Take Advantage of Our Top Quality Townhouse Windows
Your townhome needs windows in place to protect your precious belongings inside, as well as create an appealing aesthetic from the exterior point of view. There are plenty of advantages to installing replacement windows for your townhome with the team of experienced contractors at Advantage Construction. Our exceptional selection of townhome windows offers the following benefits:
Home security enhancement
Storm protection
Home intrusion protection
Allergen and dust reduction
Energy efficiency improvement
Curb appeal and property value increase
Noise reduction
Don't waste another day with old, damaged, or failing window systems. You deserve attractive townhome windows that will boost your home's curb appeal and keep your home protected every day. Get all of the great benefits of townhouse windows from an exterior renovation company you can count on; call Advantage Construction today to get started.
---
Stay Safe and Save With Windows for Townhomes
Your townhome windows are an excellent way to see out into the world, but they also deter intruders and keep debris from coming inside during storms. At Advantage Construction, we are proud to provide a wide range of affordable, attractive townhome window systems that will keep you safe and help save you money.
Work with our window specialists to select townhome window styles that suit your personal aesthetic and offer enhanced protection against weather, pests, and more. Choose from some of our most popular townhome window styles, including:
Bay windows
Bow windows
Transom windows
Casement windows
Clerestory windows
Hopper windows
Egress windows
And more
Our team of townhome window specialists understands that space can be limited on these kinds of properties. Therefore, we can recommend the best townhome window systems to fit the smaller area before getting started on an expert installation.
In addition, our range of townhome windows can improve your comfort levels by reducing noise from your neighborhood and blocking out annoying dust or allergens. With the right window replacement from Advantage Construction, you'll be equipped with high-efficiency windows that keep your townhome quiet, clean, and comfortable for years to come.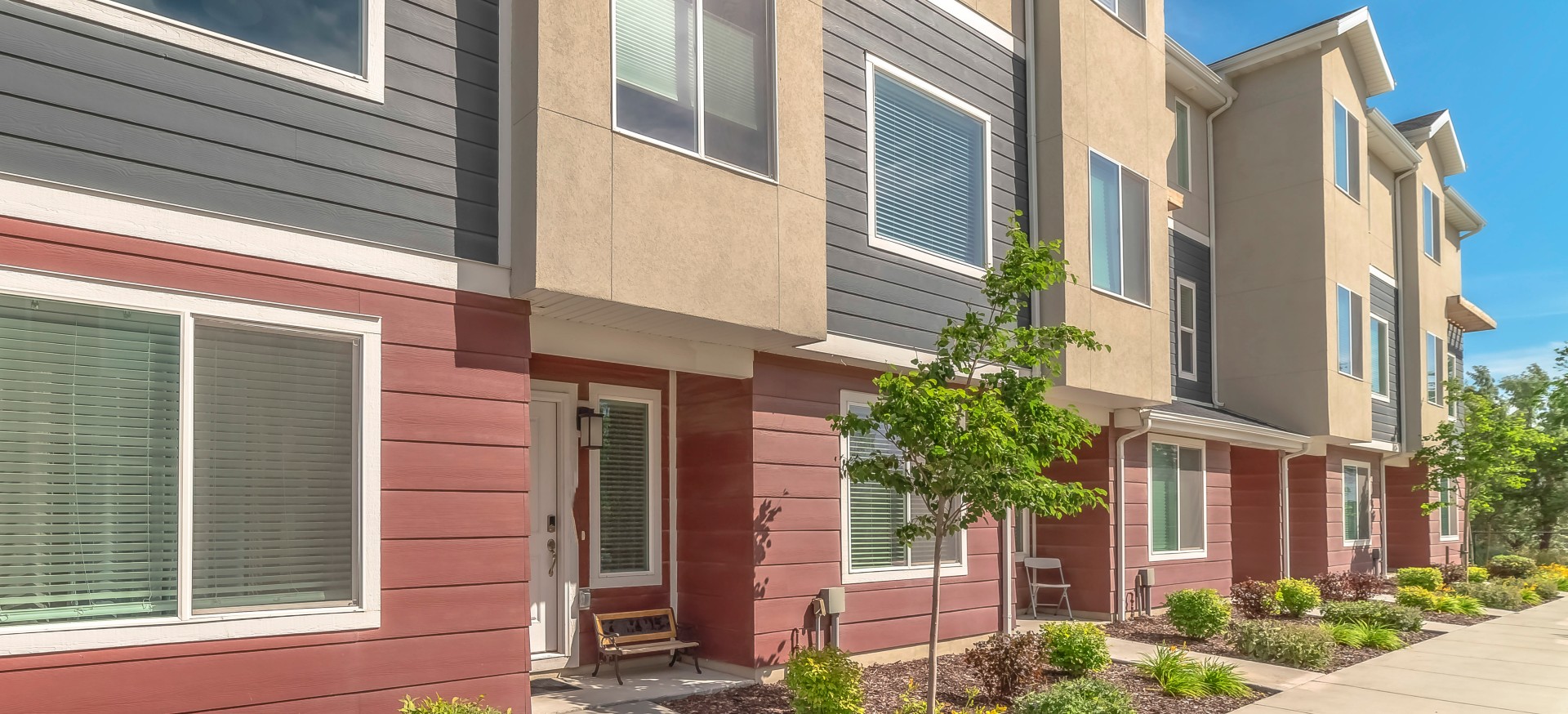 ---
Easy Maintenance
At Advantage Construction, you can select from a few unique window materials, most of which are virtually maintenance-free. Choose between vinyl windows, wood, and fiberglass options to outfit your townhome.
Vinyl and fiberglass are two favorites among our customers since each window style requires minimal maintenance throughout the year. On the other hand, wood windows need a little extra work, but they can provide your home with a classic, dramatic aesthetic effect.
Energy Efficiency
We only carry energy-efficient townhome window systems, offered in wood, vinyl, and fiberglass materials. With expert installation and high-quality materials, you can maintain hot and cold air throughout the year without any excess energy escaping your townhome.
Upgrade to a modern window system for your townhouse to improve energy efficiency and easily lower your monthly energy bill. Explore our extensive range of energy-efficient windows for townhomes and start saving today.
Storm Protection
Sometimes you can't avoid the forces of Mother Nature. Luckily, there's no need to worry with our team of trusted storm damage repair specialists on standby, ready to assist after any storm damage occurs. Speak with one of our window contractors today to schedule a comprehensive evaluation and discern how extensive the damage is to your townhome's windows. Once we know what's wrong, we can begin your townhome storm damage repairs right away.
---
Our Trusted Townhome Window Brands
We want your townhome to be prepared for anything that comes your way. Whether it's harsh rain, strong winds, heavy snowfall, or hail the size of golf balls, we've got you covered with the most outstanding protection from brands you can trust. Choose from nationally recognized names like:
Pella
Kolbe + Kolbe
Marvin
Anderson
You can't go wrong with townhome window systems from the best brands and the experienced team at Advantage Construction on your side. So contact us to get started on your townhome window replacement today.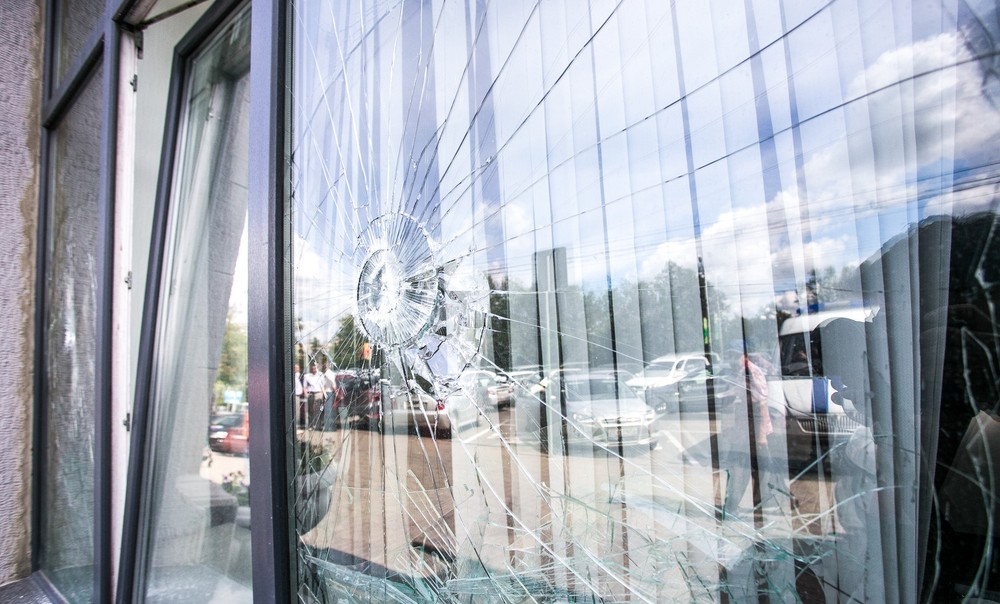 On Your Side When Storm Damage Impacts Your Townhome Windows
We supply modern window systems for townhouses made with durable, top-quality materials. However, your townhome is always susceptible to damage from storms and significant weather events. Our experienced window specialists can assess any damage after a storm and assist you with a fast, affordable townhome window replacement. Don't wait until your damage gets worse; work with Advantage Construction to deal with your townhome's window issues right away.
---
The Right Time to Replace Your Townhome Windows
Storm damage isn't the only reason you might need a window replacement. Sometimes, a townhome's windows simply reach the end of their lifespan. If you've recently moved into a townhome, you can't always trust that the previous owners installed the best windows. Or, maybe it's been a while since you've considered replacing your existing townhouse window system.
If you find that your townhome's windows are failing, we can fix it with fast, affordable townhome window replacements. Whether you need a window replacement for a new or existing property, we're ready to help. Contact Advantage Construction today to schedule a consultation with our window replacement experts.
---
Accredited in Communities Across the Twin Cities
Picking out your favorite new window styles for your townhome can be a fun and exciting experience. Still, you will want to stick closely to your homeowners' association's standards to avoid any fines. Advantage Construction is licensed and accredited by the state of Minnesota to install, replace, and maintain most townhomes in accordance with HOA rules and regulations. We have referrals from some of the Twin Cities' most valued townhome communities, including:
Cobblestone Village
Park Vista
Pullman Place
Silverthorn Estates
And more
Check out our accreditations and see why Advantage Construction is a reliable partner in all of your townhome window needs.
---
Go With Advantage for All of Your Townhome Window Needs
Whether you just made a big move into your brand new townhome or you've recognized the signs that a window replacement is necessary, Advantage Construction is here to help. We can meet your needs with regular maintenance, townhome window repairs, total window replacements for your townhome, and so much more.
When you're ready to improve your townhome's property value and take energy efficiency to the next level, look no further than the fantastic team of townhome window specialists at Advantage Construction. Contact us today to get a headstart on protecting your townhome with our professional townhome window installation and replacement services.
Free Home Inspections,
Schedule Today!
We Are Proud of
What We Do