If you're a resident of the Midwest, you're likely already plenty familiar with the problematic ice dams that form on the roofs of homes and commercial buildings each year. Ice dams are a particularly pesky issue that can cause extensive damage to your home's roof, attic, and other interior areas if not dealt with right away. Shingle failure, mold or mildew formation, and water damage are all things you might experience if you decide to go without ice dam steaming services this winter season.
At Advantage Construction, we offer safe, high-quality ice dam removal services, so you have one less thing to worry about this winter. Contact our experienced team today to learn more about what we can do to eliminate your ice dams and ensure your home stays protected.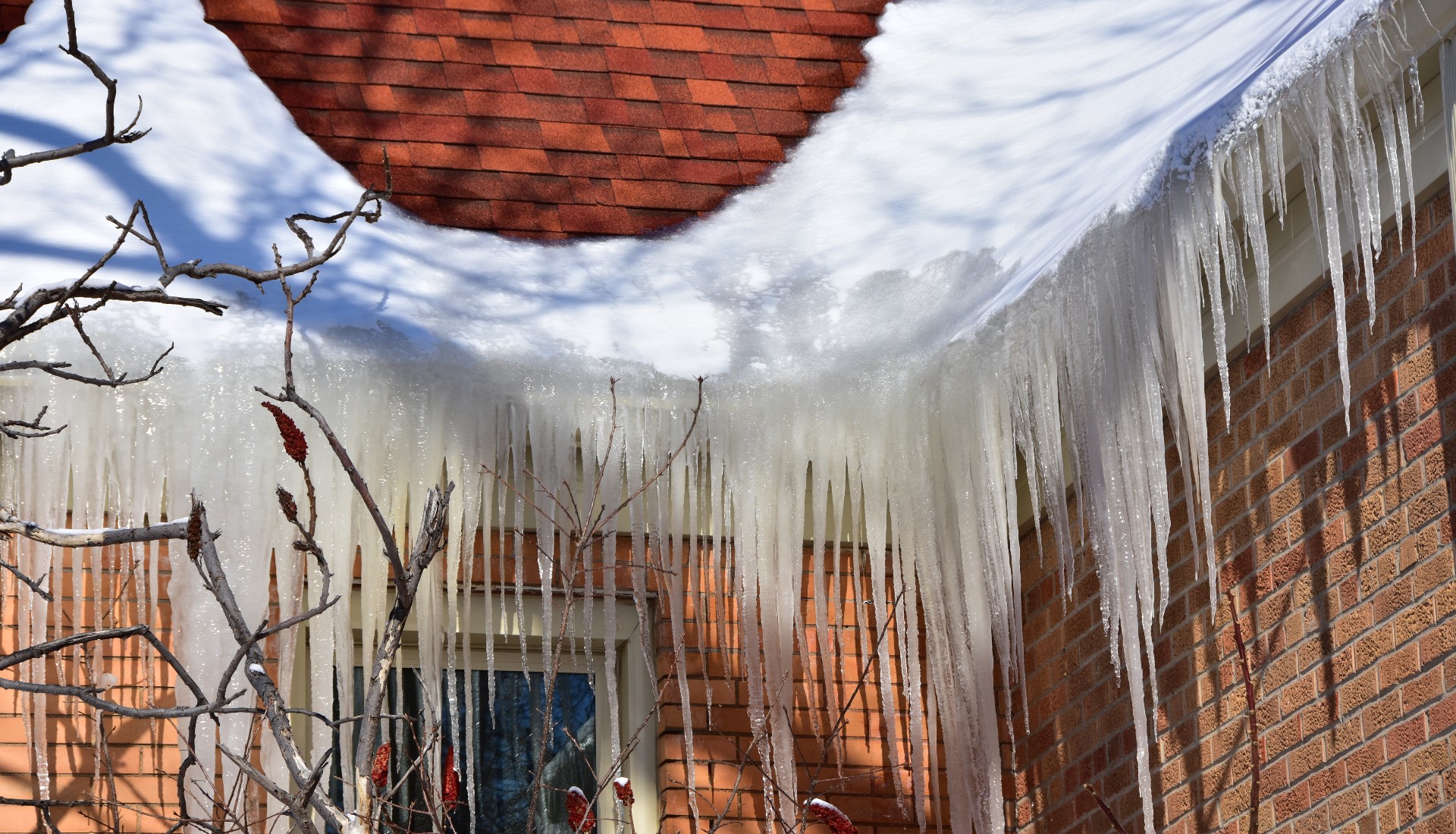 What to Watch for This Winter
Ice dams can become a prevalent problem in areas where snowy, icy conditions are all too common. An ice dam is essentially an ice ridge that forms along a roof's edge, preventing draining melted snow from moving properly off the roof. As temperatures fluctuate throughout the winter, snow and ice can melt and refreeze on your roof, creating the perfect conditions for ice dam formation.
After all of that snow and ice backs up onto your roof, there is potential for pooling water to leak into your attic, impact your roof's shingles, or worse, affect your home's interior. That's why it's crucial to keep an eye out for ice dams and act fast to find ice dam removal services as soon as you notice any formation occurring.
Water damage is one of the worst things a homeowner will ever have to deal with, often wreaking havoc on a home's interior and exterior. However, you don't have to allow water accumulation to create an even bigger problem on your property. Instead, you can contact Advantage Construction as soon as ice dams begin forming to receive the best ice dam removal services in the Twin Cities and beyond.
Watch the short video clip below to see how gently and effectively our Ice Dam Steamer System works without damaging the shingles.
What We Do About Your Ice Dams
We are proud to be an Owens Corning Platinum Preferred Roofing Contractor supplying safe and professional ice dam steaming services for commercial and residential clients across the Twin Cities. Our trusted team of industry-trained contractors can quickly remove dangerous ice dams from homes and buildings. We do all of this without impacting your roof's shingles, your gutter system, or the building's structural integrity by using our gentle Ice Dam Steamer System.
So, what exactly will we do for you regarding ice dam removal? The answer is simple: steam! Our innovative Ice Dam Steamer System heats to a temperature of 290 degrees in order to optimize ice dam steaming and removal processes. High-pressure power washers and other equipment are often too harsh to handle the safe removal of ice dams. Instead, we use this gentle solution to quickly remove ice dams without causing any adverse impacts to your home or building.
In addition to our unique approach to ice dam removal services, we can also set your property up for successful protection with high-quality attic insulation, roofing repairs, and more. Our contractors can make recommendations based on your property's requirements, so you never pay for services you don't need. If you've noticed ice dams forming on your roof or simply need help with repairs on other issues, we have you covered. Contact Advantage Construction now to receive the ice dam steaming solutions you need and so much more.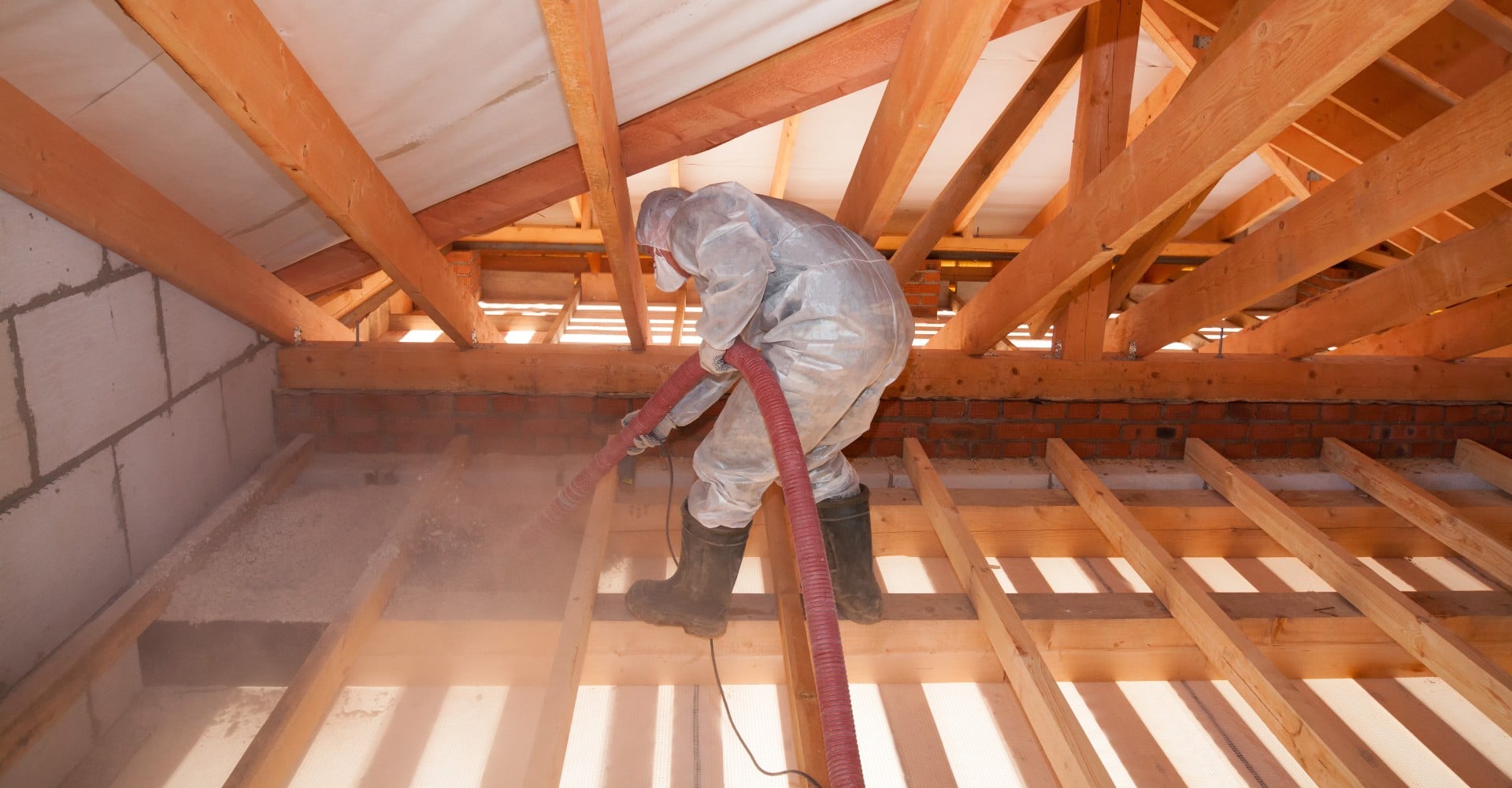 Install Attic Insulation to Eliminate Ice Dams
Although it's pretty simple to complete the ice dam removal process with our effective and innovative Ice Dam Steamer System, there are still even more ways that you can equip your home to be better prepared to keep ice dams at bay. Installing energy-efficient attic insulation is an excellent method for maintaining temperatures within your home, which helps stop ice dams from forming in the first place. Plus, with better-regulated temperatures, you can cut your energy consumption down a notch and save a noticeable amount of money on your monthly utility bills.
At Advantage Construction, we offer affordable attic insulation installation services so you can start seeing improvements in your energy consumption while simultaneously eliminating ice dams on your roof. Our reliable attic insulation services have many additional benefits as well, including:
Lowered cooling and heating costs
Improved energy efficiency
Reduced energy loss
Fewer shingle failures
Eliminated mold, mildew, and wood rot
Prevented pest infestations
And more!
If you're already investing in ice dam removal services, why not go the extra mile and get long-term protection for your property? We highly recommend an attic insulation installation as a preventative measure for ice dams and to make your property more energy-efficient. Plus, all of the benefits of attic insulation listed above will give you the best bang for your buck.
We utilize the award-winning Owens Corning AttiCat blown-in insulation system, which is an affordable and effective way to insulate your attic fast. With a household name like Owens Corning, you can count on your attic insulation materials to last for years to come. Contact us today to learn more about adding energy-efficient attic insulation to your home and have better protection from ice dams in the future.
Keep Your Entire Property Protected With Advantage
Now that you know how to protect your home against ice damming, it's time to consider additional solutions to keep everything else on your property looking and functioning perfectly. We provide a wide range of valuable construction, renovation, and storm repair services in the Twin Cities and surrounding areas. We have you covered with our exceptional selection of commercial and residential construction services, such as:
Window Replacements

Exterior Construction

Roofing

Siding

Attic Insulation

Storm Repairs

Insurance Claims Assistance

And More!



Our team is highly experienced and up-to-date on industry standards and technology, allowing us to provide you with the most outstanding solutions for your home or business. Whether you are looking to replace the roof of your retail business's brick-and-mortar location or you need new windows for your residential home, we have your back with the best Twin Cities construction services. Contact us to learn more about our additional services and get started with Advantage Construction today!
Trust Our Ice Dam Removal Experts Every Time
Living through the harsh Midwestern winters is never a fun or easy-going experience. Ice dams often form on the roofs of homes, causing costly damage that requires even more expensive and extensive repairs or replacements. Fortunately, Advantage Construction is here for you after this happens.
We offer affordable ice dam steaming services in the Twin Cities so you and your home can remain safe and secure during this brutal season. We utilize the best technology available to easily eliminate your ice dams, all at an affordable rate. Plus, we provide an array of additional home repair solutions, so you and your property are always prepared for whatever comes your way this year. Contact us today to get started with reliable ice dam removal services and so much more.
Free Home Inspections,
Schedule Today!
We Are Proud of
What We Do