High-Quality Commercial Roofing Construction
Advantage Construction is proud to provide high-quality commercial roofing services to residential development, condo developments, apartments, industrial parks, and other commercial locations throughout the Twin Cities. Our team of reliable roofing contractors help ensure an efficient and expedited commercial roofing project every time. We offer our customers competitive commercial roofing estimates with unparalleled roofing warranties. When you need a new commercial roof, Advantage Construction is on your side, so give us a call today!
Take Advantage of Our Team's Expertise
We prioritize every commercial roofing project, providing you with a dedicated project manager to help simplify every aspect of the design plan. Your designated project manager will supervise an exceptional crew of workers, provide regular property inspections, and prepare labor progress updates throughout the commercial roofing project. From the initial site inspection to final job approval, our expert roofing contractors will answer all of your questions and address any concerns.
Industries We Serve
Commercial properties for every use come in all shapes and sizes, so we strive to provide new commercial construction services to complement whatever your needs may be. Our friendly and knowledgeable team of commercial roofing contractors covers a comprehensive range of industries throughout the Midwest, such as:
General commercial
Residential developers
New construction
Industrial properties
Hotels & hospitality
Mixed-use buildings
Apartments & condos
Senior living facilities
Educational institutions
Restaurants
Retail locations
Multi-family housing
Whether you're planning the construction of a new conglomerate of apartment buildings or updating the shingles on an existing senior living facility, our expert team of contractors can provide new commercial roof construction services at competitive prices. Contact us now to learn more and get started on your new commercial roofing project.
New Construction Roofing You Can Count On
At Advantage Construction, we always work with the industry's leading techniques and materials to ensure your new commercial roof is built to last. Our team maintains up-to-date knowledge of all the latest and greatest commercial construction practices, providing fast and affordable services to a broad span of building and property types.
We utilize the Owens Corning Total Protection Roofing System*, giving you the assurance that your new commercial roof remains safe, sturdy, and aesthetically pleasing. As an Owens Corning Roofing Preferred and Platinum Preferred commercial construction company, we can offer your property the ultimate protection levels through unique and valuable system warranties. Some available warranties even include workmanship coverage**, so ask your commercial roofing contractor for more information about these unbeatable deals.
*Excludes non-Owens Corning roofing products such as flashing, fasteners, and wood decking.
**See actual warranty for complete details, limitations, and requirements.
Explore Completed Commercial Roofing Projects
We're proud to partner with a wide variety of commercial entities across the greater Twin Cities Metro, Minnesota, Wisconsin, and the Midwest, offering top-notch and new commercial roofing services. Check out some of our past completed projects below and explore even more examples of our exceptional assortment of work in our commercial construction gallery.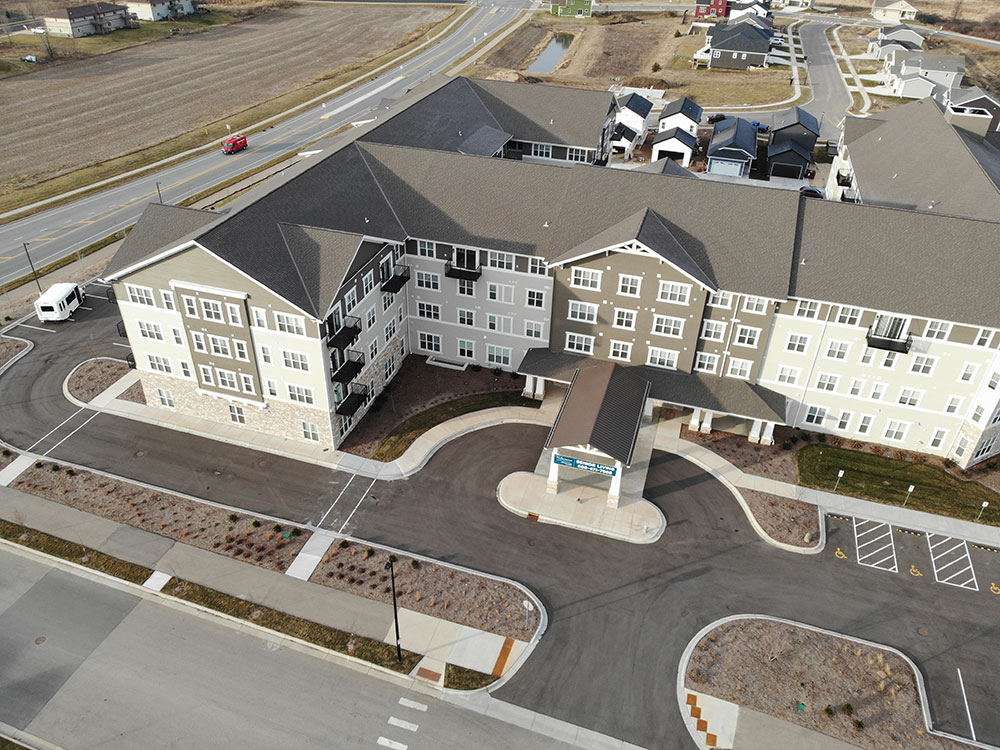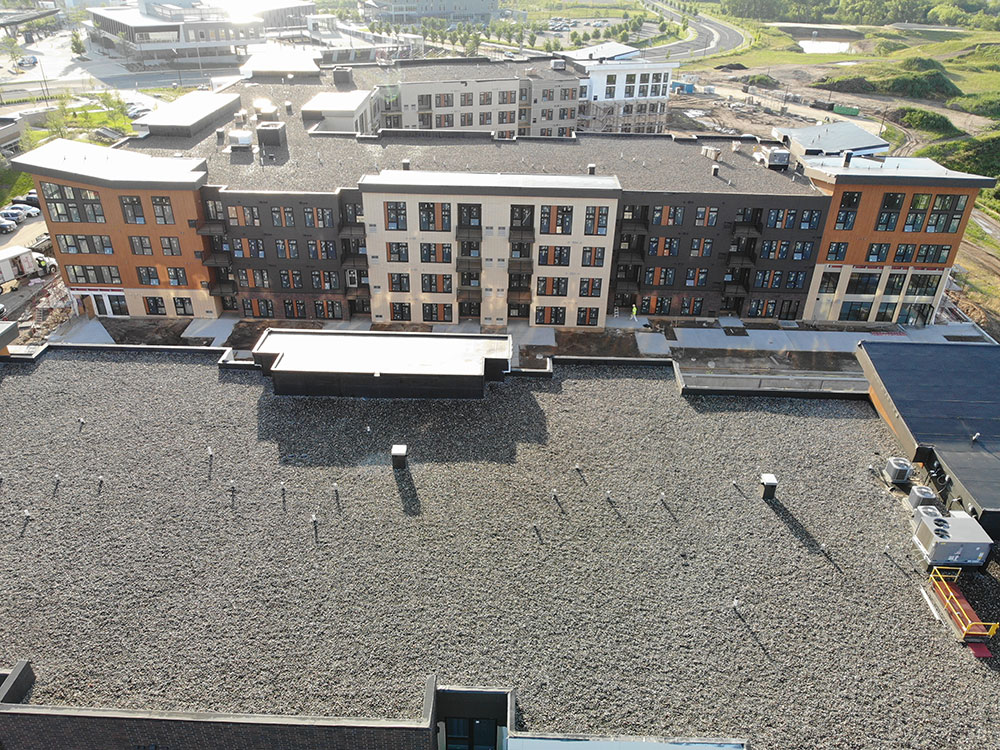 Vikings Training Camp
Additional Services at Advantage
The Advantage team strives to offer the most exceptional commercial roof construction services, but that's not where our expertise stops. Our seasoned roofing professionals also provide new commercial construction services, including:
Siding
Windows
Gutters
And more
If you're preparing to start roof construction, put your trust in the experienced commercial contractors at Advantage Construction. Explore our range of outstanding commercial construction services below.
Start Your New Commercial Roofing Project Today
Whether an existing commercial property requires a fast roofing replacement or you're looking to start entirely new commercial construction, our team of trusted Twin Cities roofing contractors has you covered. Call us today or submit an online contact request form for more information and get on your way to a great, long-lasting commercial roof from Advantage Construction.
Free Home Inspections,
Schedule Today!
We Are Proud of
What We Do