Choosing the right roofing materials for your home is more important than you might think. You have to consider the climate you live in, maintaining your roof against the elements, and protecting your house from any potential natural disasters. In colder climates, snow and ice can accumulate on your roof and cause damage. You'll want to make sure your roof isn't absorbing all the heat and transferring it inside in hot climates. For these reasons and more, there are specific roofing materials beneficial for different environments. Choose the right one, and you won't have to deal with roof damage or maintenance surprises.
Why Material Matters
Since climates vary, so must the material of roofing used. You have to consider temperature, natural elements like snow and rain, and the potential for hurricanes, tornadoes, or other natural disasters. Some materials hold up to excessive heat better than others and will reflect sun rays to keep your home cool. Additional materials will hold up to strong winds due to hurricanes or withstand the fluctuations in temperature throughout the year. Selecting the right shingles for your roof shouldn't be taken lightly. Here are a few questions to consider:
How heavy is the material?
Will it require particular framing?
Does the material meet local fire code requirements?
Are there any unique installation or maintenance issues?
What is the lifespan of the product?
Is there a warranty on it?
Does the material offer good performance in extreme weather conditions common in your area?
Climate Concerns to Consider
Depending on where you live, you'll have different climate factors to consider when choosing the material for your roof. Whether it be temperature, storms, or weather patterns that you're worried about, there will be a roof material choice that's right for you. Before you decide what material is best, consider all of the aspects of your local climate. To start brainstorming, here are some climate characteristics to think about:
Average temperature
Variation of temperature and conditions between seasons
Chance of natural disasters, such as floods, hurricanes, forest fires, and tornadoes
Common weather patterns, like snow, rain, or high winds
Amount of sunshine
Average wind speed and direction
Local geography
Precipitation amounts
Types of Roofing Materials
Now that you understand why your roofing choice matters, whether you're replacing your roof or building a new home, let's look at all the different types of materials available. There are various shingle types on the market today, each with its own pros and cons.
Asphalt Shingles
Asphalt shingles have been a very popular option for homes, though that popularity may be declining now due to the emergence of metal roofing. Nonetheless, asphalt shingles provide an affordable and attractive choice that will protect your home from nature's elements. One type of asphalt shingle, made of fiberglass, reflects some of the sunlight and resists tearing. Asphalt shingles are rated at two different wind uplift levels, with high-wind shingles available. In moderate climates, they can last around 30 years.
Wood Shingles and Shakes
Wood shingles and shakes are available in cedar, redwood, cypress, and pressure-treated pine. They offer an attractive roofing solution with a more rustic appearance. Some types of wood have a natural oil that makes them resistant to moisture and insects. They can last five to ten years longer than asphalt shingles, making them appealing and competitively priced. Also, wood has an excellent insulation value, and treated wood shingles have a Class A fire rating.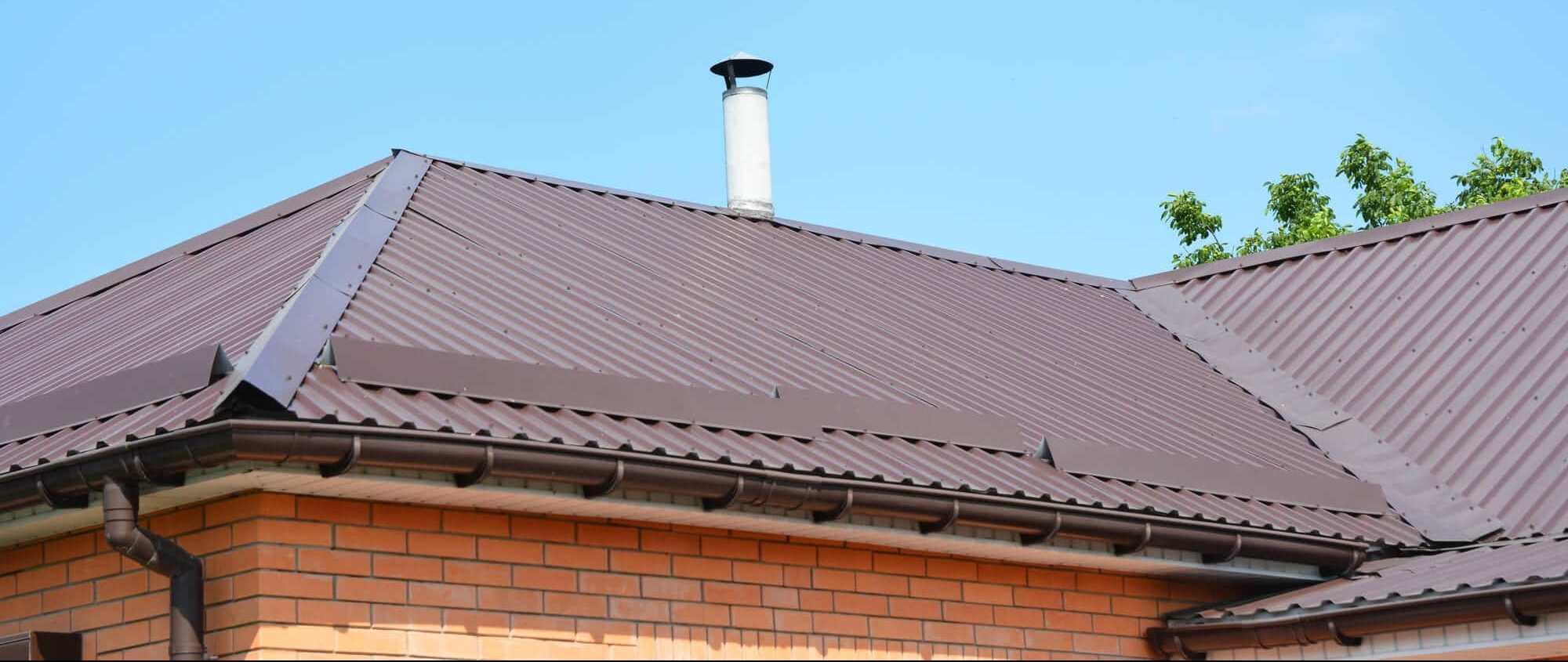 Metal Roofing
Metal roofing has been around for a long time, and it lasts a long time. It has become more popular recently thanks to its durability and eco-friendliness. Metal lasts 50-100 years and has a Class A fire rating. One great benefit of metal roofing is that it reflects solar radiant heat so that it can keep your home cooler. The cost of metal roofing is higher than its competitors, but it lasts much longer, making it an excellent option.
Concrete and Clay Roof Tiles
Though tile roofs may require extra framing due to their weight, they make up for it in beauty and durability. Clay, concrete, and fiber cement last for over 50 years, and they're recyclable. Tiles resist fire and insects, making them a viable option in many different climates. Light-colored tile also reflects sunlight, helping you to control the temperature in your home.
Natural Stone Slates
Genuine and synthetic slate are both options in the shingle market today. Real slate is a "lifetime" roof because it will last forever. This kind of roof requires little maintenance and is a strong material. Slate is also considered a green option because of its durability and low manufacturing impact.
Maintaining Your Roof
Once you've chosen the proper roofing materials for your climate, you will want to make sure you maintain your roof to avoid any significant problems. Regular maintenance checks, such as gutter cleaning, can catch issues as soon as they appear. Consistently attending to your roof will ensure minimal issues occur. Most roof leaks can be caught early on, and the same with other wear and tear. It's bound to happen when your roof is continually facing weather elements. Here are some ways to extend the life of your roof that either you or a roofing specialist can do:
Regular shingle inspection: identify any weak points or broken shingles. It should be done annually or more frequently if you've had inclement weather.
Branch trimming: clear any branches that could pose a threat to your roof, mostly if they were to be weighed down by snow or ice and snap onto your roof.
Unclog and clean gutters: you should do this each fall and spring. If debris isn't cleared, rainwater can't travel the right way and will lead to pooling and damage to your roof.
Moss removal: if moss grows between shingles, it can lead to water damage and rotting.
Ice dam prevention: roofs are susceptible to ice dams after heavy snowfalls and can cause significant damage if left unchecked.
Best Material for Each Climate
Each of these roofing materials works well in its designated climate. Of course, there can be some variety among climates, especially if a homeowner wants a specific look and is committed to regular roof maintenance. Asphalt shingles are the best bet for standing up to the cold temperatures and snow in the Northeast. Tropical places like the Southeast do better with metal roofing because they can take the power of hurricanes while still reflecting heat.
If you live in the Midwest, where weather patterns are all over the place depending on the season, slate tile roofs are a great option. They won't cause damage when the weather fluctuates. In the Southwest and other desert areas, clay tiles are the perfect choice to reflect sun rays. Finally, the Northwest can take a wide variety of roofing materials, mainly asphalt or metal roofing, to protect your home from the constant rain. Whatever material you choose, make sure it's right for your climate and your house.