The roof of a home is one of the most critical elements of its structure, as it provides the ultimate protection from the elements to keep you, your family, and your belongings safe. However, there are several other advantages that come with installing a new roof.
Whether you are considering selling your home, or want to ensure your existing house is in top-notch condition, installing a new roof with Advantage Construction can be a terrific solution for a few reasons.
5 Advantages for Homeowners Installing a New Roof
There are many benefits of major repairs that can help homeowners recognize the value of installing a new roofing system. These advantages include the following:
Improve energy efficiency
Increase air quality
Increase home value
Keep home insured
Avoid constant repairs
1. Improve Energy Efficiency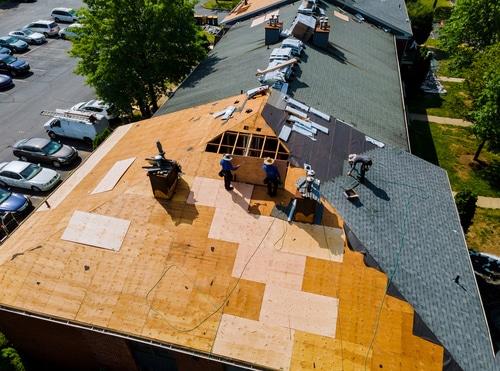 Roofing materials continue to evolve every year with the rise of technology and innovative solutions. From UV-resistant shingles to longer-lasting products, a new roof can help to maintain energy efficiency in your home.
A roofing system that allows for proper ventilation will keep your home cool in the summer months and warm during the winter. With premium materials and quality installation, homeowners will be able to increase their home's energy efficiency and see a reduction in the cost of their energy bills almost immediately.
As a result, the HVAC system in the home will not have to work as hard, which helps keep this major appliance in good operational condition.
2. Increase Air Quality
Your home's air quality is vital for everyone's health. With the correct roofing barrier materials, there is no risk of moisture getting into the house, causing other disastrous problems.
However, if a roof is not doing an excellent job of keeping out excess humidity, mold and mildew can develop inside the home. As a result, these spores can create severe breathing problems for anyone, especially those with existing respiratory conditions.
Additionally, a roof with broken sections or areas that need repairs is how environmental dust and debris could potentially enter the home. These contaminants also pose a risk of breathing problems to residents in a home. By ensuring that the roof is working efficiently, homeowners can rest easy knowing the air quality is better than it was before.
3. Increase Home Value
Anytime you upgrade features in a home, it reflects in the house's overall value, especially when installing a new roof. A new roofing system will ensure that this task should only require periodic maintenance to help ensure its extended lifespan.
This significant investment will reinforce its structure and make the house a more attractive option, especially if homeowners want to put it on the market soon. Homes with a new roof can cost upwards of $17,000 or more for prospective buyers. Furthermore, many homeowners successfully recuperate upwards of 60% or more of the total roofing installation costs when they resell their homes, making it a good return on investment.
4. Keep Home Insured
House insurance can be complicated, as it considers every element of the house. In addition, insurance companies can be selective in what they think is eligible for coverage. As a result, a home with an older roof may require additional coverage or get rejected altogether.
For homeowners with an aging home, choosing to replace the roofing system will ensure it meets the insurance company's requirements in order to keep an active policy in place. You do not want to be without proper home insurance, as it can interfere with your financial security and mortgage eligibility.
What's more, choosing to install a new roof will provide you with a new roofing warranty that may reduce your home insurance costs, depending on your provider.
5. Avoid Constant Repairs
It is natural to face more repairs and maintenance as a roofing system ages. Over time, materials will begin to break down with exposure to the sun, high winds, rain, and other extreme temperatures.
Eventually, the ongoing repairs will start to add up and be more costly each time. However, the total replacement of a roof will tackle the root of any problem, rather than using "band aid" repair solutions that require continuous monitoring and attention to detail.
By replacing the roof on an older home you can eliminate the need for constant repairs. With proper semi-annual maintenance, a new roof should last years without worrying about having to hire a roofing contractor to tackle both minor and extensive repairs.
A New Roof Adds Value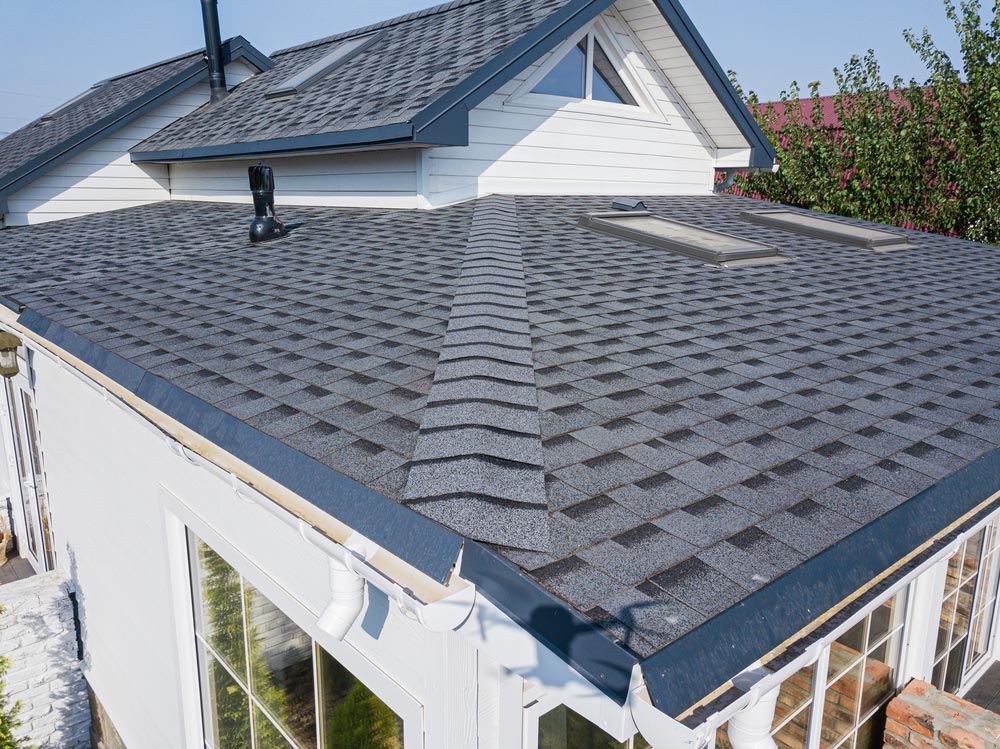 Deciding to install a new roof is just the first step in experiencing the benefits of a sturdy roof. The next stage of the process is to select a professional roofing contractor that will be able to handle the job efficiently and in a way that meets your needs. Advantage Construction is a reputable roofing company in Minnesota that hires experts in their field to help homeowners complete all of their professional roofing expectations.
Whether you require a roof replacement after sustaining storm damage, or want to upgrade your older home's roofing system, Advantage Construction can tackle any sized job. To help you find the best solution for your home, our professionals have expertise in many popular roofing materials, including asphalt shingles, cedar shakes, and metal.
Contact us today and see how easy it is to have a new roof installed that will give the protection your home needs and has the sustainability to continue looking great for years to come.