Weather in the Midwest can be totally unpredictable, and when a storm or other damage hits your roof, it's crucial that you have adequate homeowner's insurance to cover the repairs. Your roof always needs to be in working order, so you must deal with it right away when storm damage occurs. There are two main contact points when handling hefty roof damage and repairs: your homeowner's insurance company and a trusted local roofing repair company.
Homeowner's Insurance: How Does It Work?
Although you might think it's optional, homeowner's insurance is anything but, and you need it to protect your home in case of emergencies. Your mortgage company likely requires homeowner's insurance, and renters can even acquire it too. After a contractor has assessed that your property has sustained damage to warrant a claim, you then file a claim with your insurance company to determine the repairs they will cover, the amount of money you will receive, and if you will have to pay any cost out of your own pocket.
Here are some critical aspects of what homeowner's insurance can do for you:
Covers destruction and damage to your home's interior and exterior
Covers theft and other losses of possessions
Covers harm of others (personal liability)
Policy rates and coverage are typically determined using a risk assessment and a review of past insurance claims. There are three basic levels of homeowner's insurance coverage, which include:
Actual cash value
Replacement cost
Extended replacement cost/value
Your insurance company might pay for repairs outright, or if the damage is more extensive (and depending on your coverage), they may give you an excess of money to afford accommodations while repairs take place.
What's Covered?
Homeowner's insurance can cover a vast expanse of common issues modern homeowners face. However, your coverage will depend on the insurance company you choose and the different packages for which you pay. Many kinds of homeowner's insurance will cover unforeseen damage to other areas of a property, including:
Roofs
Fences
Siding
Sheds/Detached Garages
Personal Property
Liabilities
And more
Reasons You Need Roof Repairs
There are several different ways that residential and commercial roofs become damaged throughout the seasons. Storms, ice, insects, and other issues cause extensive roof damage if not dealt with swiftly.
1. Storm Damage
The most typical reason homeowners file a claim with their homeowner's insurance is when roof damage occurs due to storms. Snow, ice, hail, sleet, rain, wind, and many other unpredictable weathering events can cause extensive roof damage.
2. Infestations
Pests like insects and rodents can pose significant problems for your roof. Holes or spaces between your shingles allow animals, insects, and other pests to invade your attic and cause an infestation. Certain insects, such as termites, can cause severe structural issues for your roof.
3. Ice Dams
Ice dams are an issue that many Midwestern homeowners face thanks to the frigid temperatures. Accumulating snow and ice can cause stagnant water to pool on your roof and soak through, leading to costly repairs and a big headache for residential homeowners. Regular ice dam removal is crucial in Midwestern states.
4. Defective Gutter Systems
Gutters are integral to any type of home, so when they break down or become clogged, it can be a big issue. Backed-up gutter systems allow standing water to build up and seep through a roof, causing extensive damage.
5. Improper Maintenance
Roof damage can occur at any time, and it's essential to deal with it right away. There are several different signs of roof damage that homeowners should take care of swiftly, so they can avoid further issues:
Holes
Failing shingles
Rotting wood
Clogged gutters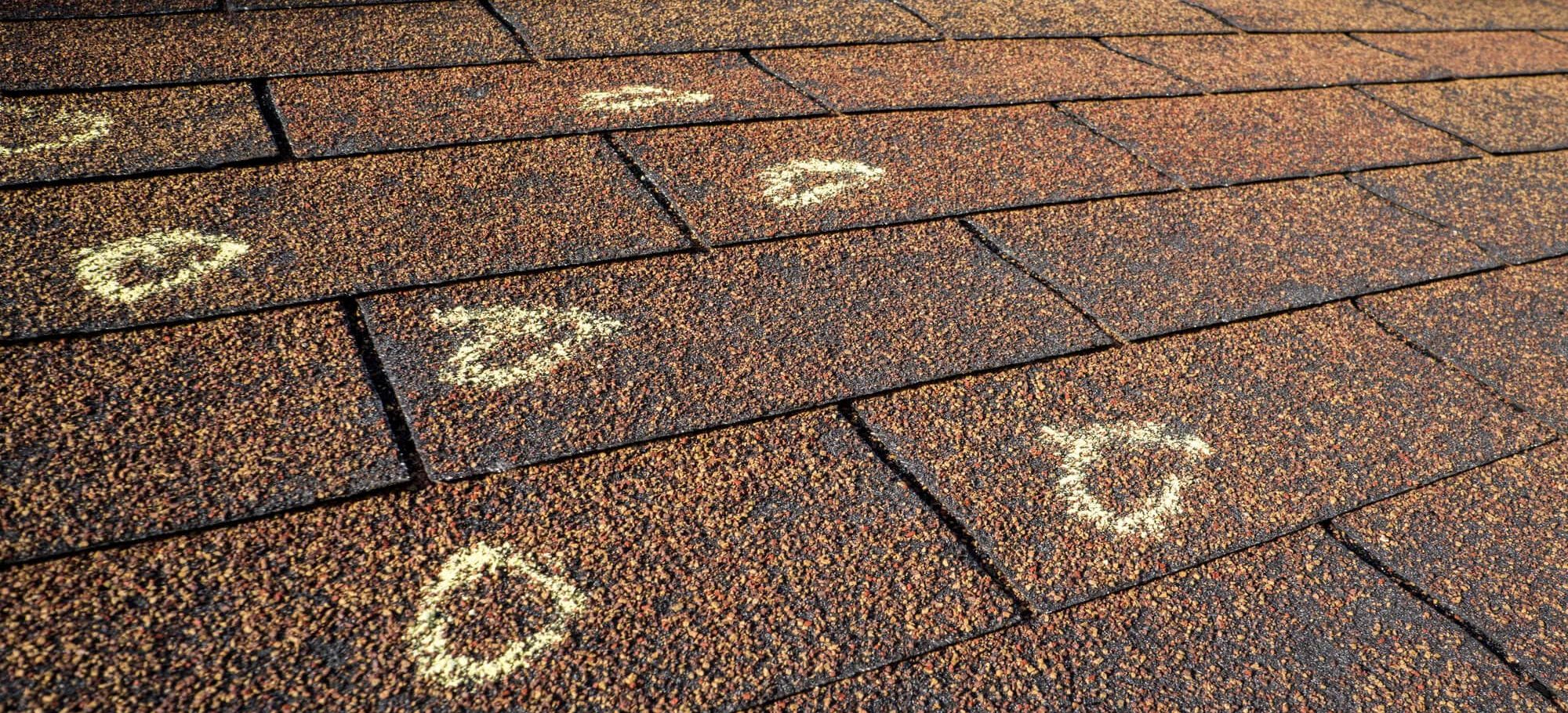 Dealing With Storm Damage
Although there are several ways that a roof can become damaged, storms are the most likely culprit for both commercial and residential property owners. Dealing with roof damage after a storm can seem daunting, but if you have adequate coverage, getting repairs paid for by your insurance company is easy.
Making a Homeowner's Insurance Claim
Filing a homeowner's insurance claim doesn't have to be complicated. When storm damage occurs to your roof or the rest of your home, an experienced storm damage repair specialist can assist you in filing a claim with your insurance company. There are a few crucial steps you need to take once roof damage takes place on your property:
Review your insurance policy to determine the types of roof damage that are covered.
Assess your entire home to ensure that there is no other damage.
Request an estimate on repairs for your existing roof.
Act quickly and stay on top of your insurance company after storm damage. You don't want an assessor to think the damage is just from regular wear and tear.
Keep a copy of all receipts and correspondence.
You want to make repairs right away, so sometimes you have to pay out of pocket to get things fixed before your insurance company actually provides payment for the repairs. Don't be afraid to hire your own private adjuster to ensure that your insurance company reimburses the full amount you deserve.
Getting Reimbursed on Roof Repairs or Replacement
Ensuring that you receive payment from your insurance company can sometimes be a big headache for homeowners. However, if you keep track of all correspondence and maintain pressure on your insurance provider, reimbursement for repairs or a full roof replacement should not be far behind.
Your homeowner's insurance company will provide a check or electronic payment either singularly or in sequence so that you can cover the cost of storm damage repairs.
If you're still paying a mortgage on your home, the homeowner's insurance payments may go directly to your chosen contractor. Get the money you deserve for storm damage repairs with the help of your roofing company, which will undoubtedly have extensive experience assisting with homeowner's insurance claims.
Prevent Roof Problems Before They Arise
You can never predict damage to your roof, especially if an unforeseen storm causes it. Dealing with insurance after storm damage can be a headache for any homeowner, and those without adequate homeowner's insurance struggle even more than others. The best way to prevent roof problems is with preventative maintenance.
Work with an experienced roofing company to develop an annual roofing maintenance plan. When an unpredictable storm rolls through, your roof will be ready to take a hit when you have the proper maintenance plan in place. Contact a professional roofing contractor like Advantage Construction to start crafting your comprehensive roof maintenance plan today.