Have you ever passed by a beautiful old home made of stone? Homes with stone siding are incredibly eye-catching, and many modern homeowners want to experience the appeal for themselves, especially when it's time for a siding replacement after retaining damage. Unfortunately, real stone is expensive and requires strenuous manual labor, so these facts can turn homeowners away from pursuing stone siding.
But, there's good news regarding stone siding. Advantage Construction is proud to offer many siding solutions, including Boral Versetta Stone siding, which has the same visual appeal as real stone without the jarring price tag. Read on to learn the top six reasons why we use Boral Versetta Stone siding, and discover if it could be the perfect selection for your home.
1. It Looks and Feels Like Real Stone
When you hear the word "veneers," you may think of teeth. Dental veneers are porcelain, tooth-colored shells that are used to improve people's smiles. These veneers look and feel just like regular teeth, and they are incredibly durable.
Stone veneers operate in a similar way. While Boral Versetta Stone is not real stone, it looks and feels exactly like the real deal. This stone siding is durable, as it is made from pressed concrete. Versetta Stone is used to boost curb appeal on home siding, amplify stunning fireplace areas, enhance accent walls, and more. Boral Versetta offers three different styles of stone siding: tight-cut, ledgestone, and carved block.
Tight Cut
Homeowners looking for a sophisticated look often are drawn to the tight-cut style. The tight-cut style has a formal, elegant feel, as there is less variation in stone sizing and staggering between layers. This siding style is popular for homes and commercial properties alike, and it is compatible with being wrapped around an entire home.
Ledgestone
For a relaxed and unique aesthetic, consider Boral Versetta's ledgestone style. With staggered layers and a rough-cut appearance, this style balances out other exterior materials, such as:
In addition to home siding, the ledgestone style is a fantastic option for accent walls and fireplace wraps.
Carved Block
Carved block stone veneer panels resemble large, uniform, and chiseled blocks. This clean siding style is offered in a lighter and darker grey color. The industrial feel of this stone style is great for commercial properties, but it is also compatible with homeowners looking for a sleek and simple style.
2. There Are Multiple Colors to Choose From
For homeowners looking to change and refresh their exterior, Boral Versetta Stone is the perfect option. Not only do the stone veneers offer a fresh perspective and elegant look, but Versetta Stone comes in a wide range of colors. From greys, browns, and blacks, to dynamic colors in between, Boral Versetta Stone has a siding solution for every homeowner's aesthetic.
Boral Versetta Stone is offered in the following colors:
Mission Pointe
Plumb Creek
Northern Ash
Sand
Terra Rosa
Sterling
Midnight (Carved block style only)
Sea Salt (Carved block style only)
3. Installation Is a Breeze
Installing real stone or brick requires using mortar to secure the materials and fill the cracks in between each stone. While mortar is durable, it is incredibly messy. Mortar projects require additional time and energy spent on cleaning up splatters from the ground and wall. With Versetta Stone installations, you don't have to worry about cleaning up any mortar.
You may be wondering how Versetta Stone gets installed if not with mortar. The good news is, installing Boral Versetta Stone siding is fast and efficient. Versetta Stone comes in panels that are installed from bottom to top. An Advantage Construction contractor will cut the panels to fit your home and attach the siding panels to your exterior with fasteners and roofing nails.
Since the installation process is simple, your project will get completed quickly with minimal labor. With less manual labor required, you save money on labor costs. Thanks to the quick and easy installation process, you will get to enjoy your new siding before you know it.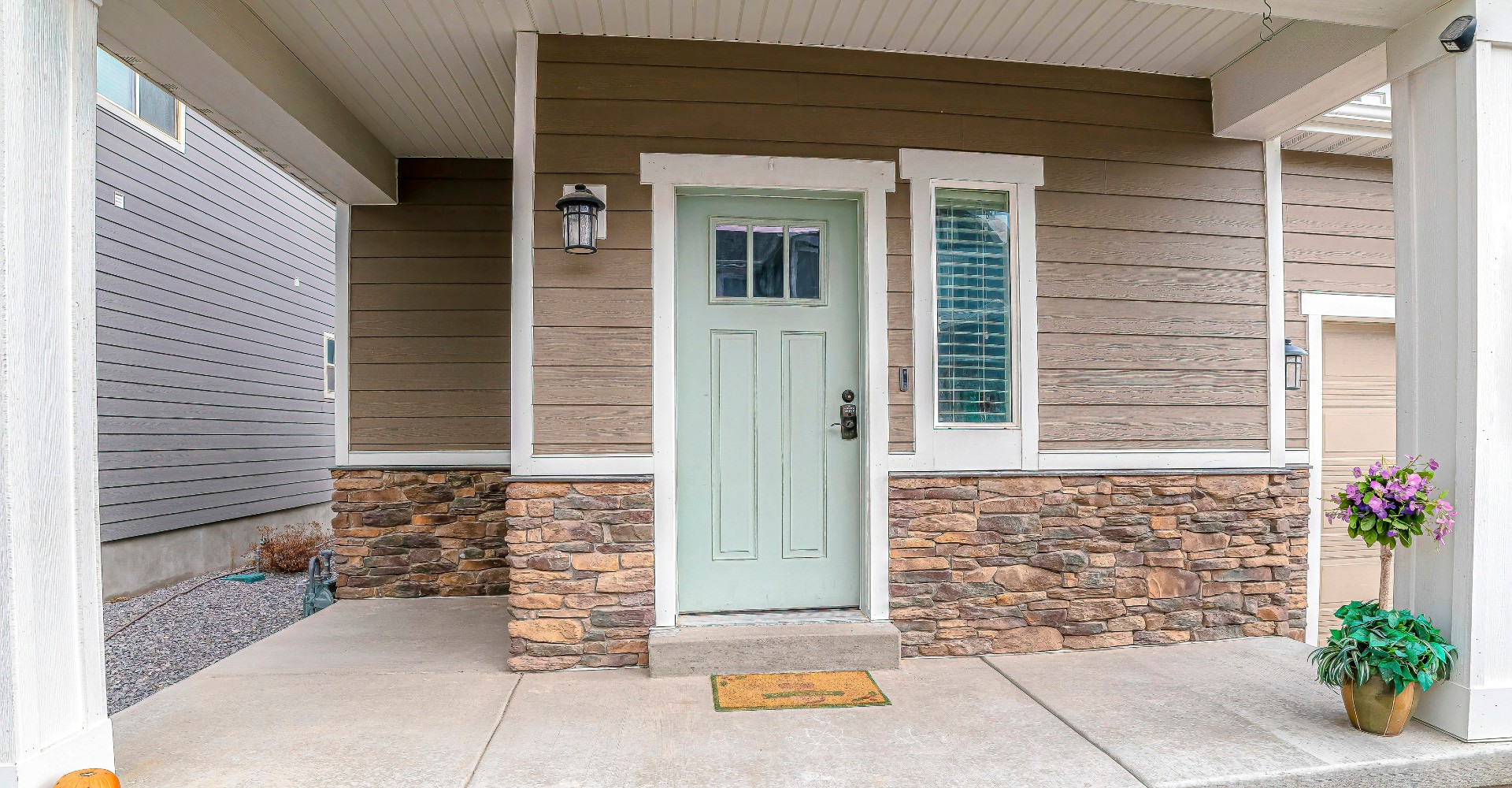 4. Far More Affordable Than Real Stone
Real stone siding can cost up to $35 per square foot, plus an additional $70-110 per hour for masonry and labor costs. For many homeowners, real stone is simply out of their budget. Not to mention, installing real stone takes much longer than Versetta Stone, causing labor costs to skyrocket.
On the other hand, Boral Versetta Stone normally costs around $20 per square foot, and no masonry labor is required. Since Versetta Stone looks and feels just like real stone, the cost savings speak for themselves.
5. Withstands Inclement Weather
Anyone who lives in the Midwest knows how unruly the weather can get each season. Between snow, rain, high winds, and hail, inclement weather can damage siding, resulting in a need for repairs or replacement. Thankfully, Boral Versetta Stone is engineered to withstand tough weather, which is why Advantage Construction highly recommends it for Minnesota homeowners. Perks of Versetta Stone include:
Class A fire rating
110 MPH wind resistance
Less than 3% mass lost during freeze/thaw testing
6. Maintenance Is Simple
Last but not least, the sixth reason we use Boral Versetta Stone siding is that it is homeowner-friendly. Many people don't like the idea of having to provide extensive and regular maintenance on their siding. With Versetta Stone, you don't have to.
Versetta Stone panels come with a built-in rain screen and hold up against tough storms. As long as you keep an eye out for damage after particularly intense storms and schedule maintenance with Advantage Construction every few years, your stone veneer siding will last you for years to come.
Experience Boral Versetta Stone Siding for Yourself
It's no secret that the contractors at Advantage Construction love using Boral Versetta Stone for siding projects. Whether you want to install siding on the entire exterior of your home or add accent walls, Versetta Stone is a cost-effective, durable, and stylish solution.
Discover all of the amazing benefits of Boral Versetta Stone for your home, and contact Advantage Construction today. We will provide you with a free, no-obligation quote so that you can get started with Versetta Stone siding in no time.