When you live in the Midwest, you understand how unpredictable storms, hail, wind, and rain can affect your home. For this reason, you need a sturdy roofing material that you can trust to protect your home.
There are a few great options for property owners that can offer durability, energy efficiency and provide peace of mind. Since replacing your roof is a significant investment, it can seem overwhelming to choose between roofing materials.
Use this guide to provide clarity on finding the right shingle to protect your home.
Protect Your Home From the Top-Down
Although most people don't give much thought to their roofing system, it acts like armor, defending your home against energy loss and water damage. When this armor weakens due to wear and tear or unpredictable severe weather, it's time to replace it with another durable and weather-appropriate choice.
Explore some considerations that you need to take into account before you make your decision.
Factors to Consider During Shingle Selection
As a homeowner, you need to think about what specific qualities are essential to you. If you live in an area with a lot of trees that protect against the wind but are full of pests, you won't require the same services compared to those living in the city.
Another vital detail to consider is cost. While some materials are more expensive than others, they may come with a longer lifespan or other added benefits. With an expert team installing your roof, you don't need to break the bank to safeguard your home.
Browse through our list below to learn about a few important factors that will help you make your decision:
Pest resistance
Extreme heat and cold performance
Percentage of yearly snowfall in your area
High wind and storm resistance
Longevity of the material
What fits within your budget
Visual appeal and aesthetic
There are thankfully a few great roofing materials for Minnesotans that will exceed your expectations and defend your home from the elements.
Find Your Preferred Shingle
It seems like everywhere you drive there are different colors and roofing styles. From sleek metal to traditional asphalt, your neighborhood probably has a variety of selections that beautifully match their home's exterior. But are there more than those roofing options available?
Several different roofing materials that are commonly used throughout the United States include:
Asphalt
Metal
Wood
Slate
Solar
While there are a variety of roofing material options available, it's recommended for homes in the Midwest to select from one of three options: asphalt shingles, metal, or cedar shakes.
Choosing the suitable material to both protect your home from the elements and match its unique style may seem daunting, but it doesn't need to be. Take some time to read over the different roofing styles to get inspired.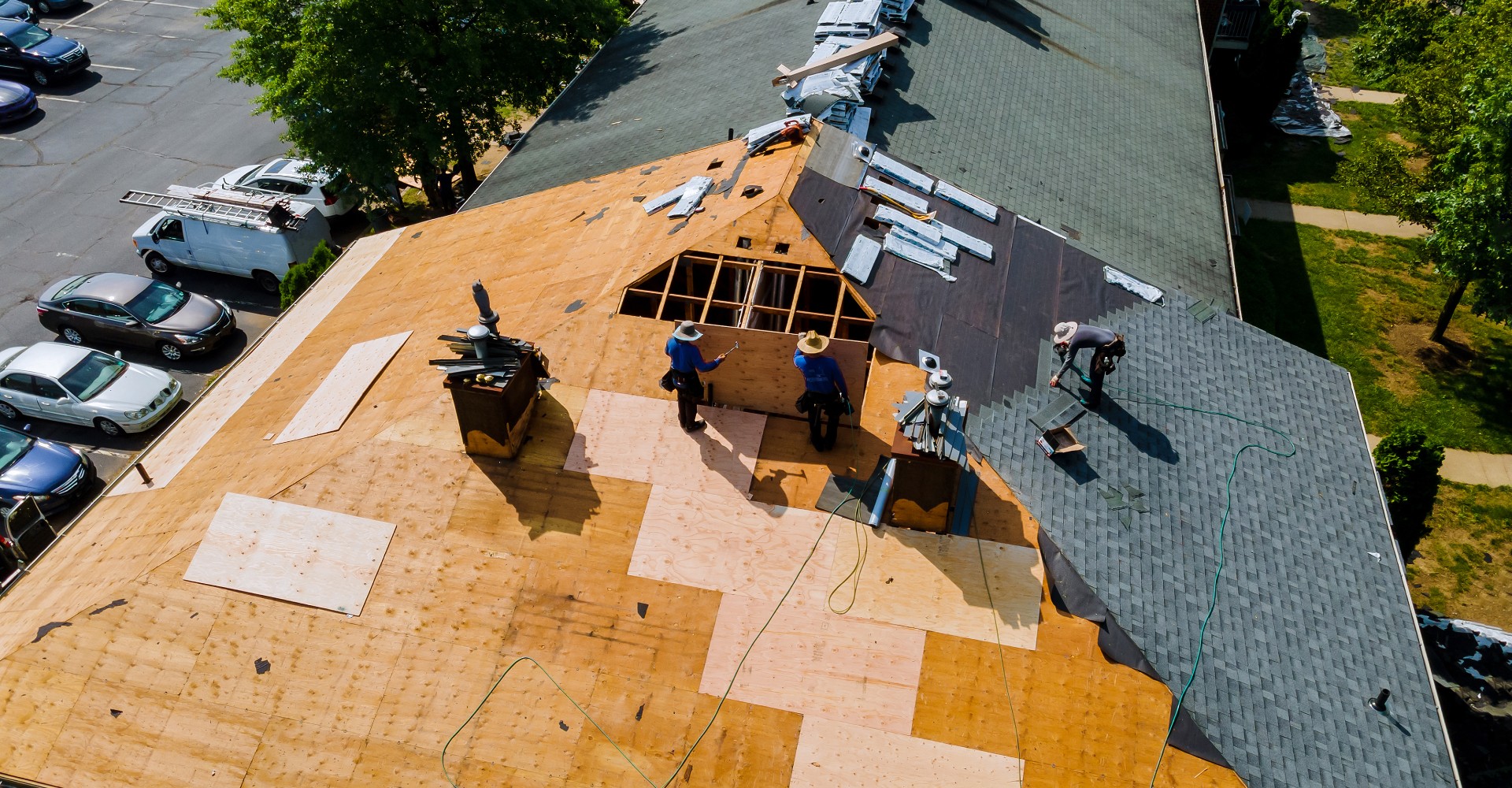 Asphalt
Asphalt roofs are affixed to many homes throughout the nation, as this roofing material is a popular choice for many homeowners. Asphalt is one of the most commonly used shingles due to its durability, affordability, and ability to withstand snow and other common weather patterns in Minnesota.
If you're looking for an affordable roofing repair, asphalt shingles are a great way to go. Read on to learn more about what to expect with this option.
The Benefits of Asphalt Shingles
While it is worth noting that these are durable options, they will have a shorter lifespan than some other options listed below. That shouldn't be a deal-breaker, considering their many weather-resistant benefits perfect for protecting your home, such as:
Low maintenance
Affordable
Energy efficiency
Various colors and textures available
Great in low temperatures
High-wind resistant
Holds up against snow
Metal
Another increasingly popular roofing style that's sweeping the country is metal roofs. Not only are they very strong, but they also can withstand most extreme weather conditions, making them perfect for Minnesotan homeowners.
You've most likely driven past a home and noticed the beautiful metal roof that pairs well with the rest of the property. Thanks to the latest in metal roofing technology, you can select from a variety of colors and give your home a clean, polished look.
Benefits of Metal Roofing
Long lifespan
Durability
Safety
Insulating properties
Environmentally friendly
Energy efficiency
Performs exceptionally well against cold, snow, and storms
It's worth noting that metal roofing costs more than other materials, thanks to its longevity and durability. Don't let the cost sway you from installing a metal roof, especially considering how this investment will boost your resale value and curb appeal.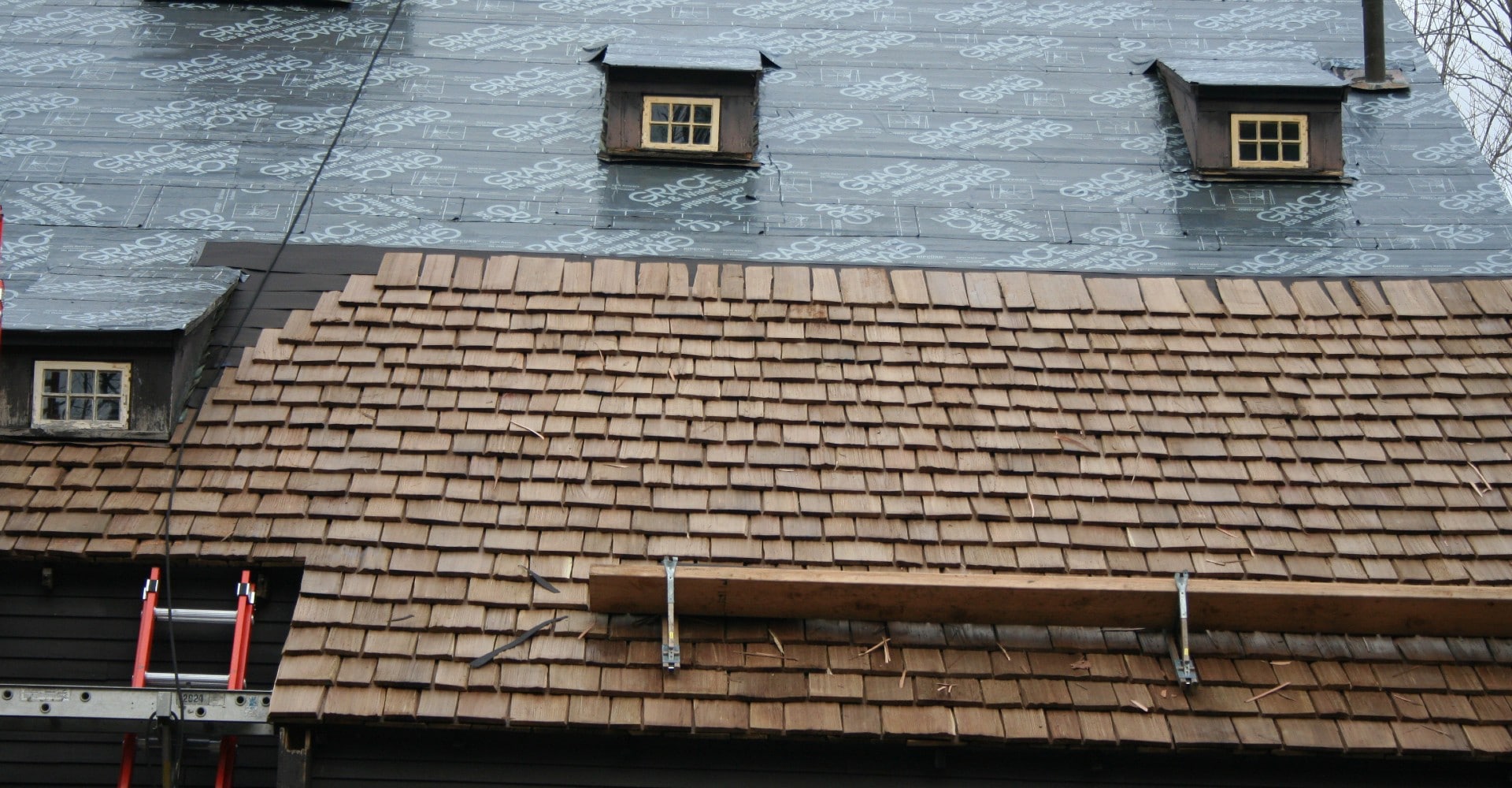 Cedar Shakes
Wooden roofs are an excellent way to embrace the natural landscape of Minnesota while also providing great water and snow protection in the winter. If you want to add some visual appeal to your home, this is a wonderful way to do so.
Cedar shakes come in various finishes and sizes to improve your home's exterior appearance greatly. Also, this eco-friendly structure can even add to your resale value thanks to its excellent water and pest-resistant properties.
Benefits of Wood Shakes
Longer lifespan than asphalt shingles
Adds visual appeal
Good insulation
Lightweight
Sturdy
Water and snow resistance
Repels insects
While this natural aesthetic can make any home feel like a beautiful cabin in the woods, it may not be suitable for everyone. Compared to both metal and asphalt shingles, it does require a fresh coat of water repellent paint or sealer every five years to help maintain its durability.
Region-Specific Shingles
It's worth noting that there are other great roofing materials, like slate or clay roofing tiles, that are perfect for other drier or more tropical climates. While these materials cost slightly more than asphalt, they have some great benefits which make them desirable for those temperatures.
Even though you may like the way they look, they don't perform as well in the Midwest, which is why we highly encourage you to stick with either asphalt, wood shakes, or metal roofing since they are better suited to our climate.
Don't Forget to Build a Strong Roof Structure
While choosing an excellent shingle can add insulation and protection against typical Minnesota weather, there are other important factors to consider. When you discuss your roof insulation with the trusted roofing experts from Advantage Construction, don't forget to ask about premium attic insulation to improve energy efficiency within your home and prevent ice dams from forming.
Consult our expert team to see what state-of-the-art materials and industry-leading techniques we can apply to every project regardless of size.
Upgrade Your Home With a New Roof from Advantage Construction
As you can see, there are many desirable features about each shingle option. For all Minnesotan homeowners, we highly recommend selecting either asphalt shingles, cedar shakes, or metal roofing for your house.
Since your roofing structure is monumentally vital to protecting your home from the elements, you need to find the best roofing material to withstand the elements. The right shingle material can provide sufficient ventilation, protection, energy efficiency, and aesthetic appeal. No matter the size or shape of your home, rest assured that our roofing specialists will craft a reliable and long-lasting roof.
Contact the roofing experts at Advantage Construction today, if you need help selecting the best shingle for your Minnesotan home.