Older and historic homes are known for their incredible architectural build and unforgiving roofs. Owners of older and historic homes know that charm comes at a cost – in the form of a new roof. Old roofs are becoming a thing of the past as many homeowners install new roofs made of innovative, long-lasting materials that not only preserve the home, but also its history. Under-aged roofing conditions can permanently damage your home's exterior body and personality. Or worse, destroy your historic home's reputation. So, how do you choose the right roof? Don't worry!
We'll bring you up to speed on the best roofing options to repair or replace the roof on your older and historic home.
Is Your Historic Home Registered?
Since 1966 when the National Park Services created the National Register of Historic Places, they've helped historic home buyers preserve America's archaeological history. They have helped protect over 90,000 historic properties listed, and your home could also be one of them. Historic homes are living museums rich with stories, architectural style, and cultural significance from their previous residents. To be considered historical architecture, your home must:
Be at least 50 years old.
Have a connection to a significant event, person, or community.
Be of a particular architectural style.
Owning an older and historic home comes with its perks. However, there may be other restoration projects that put your replaceable roofing at the top of the list.
Check With Your Local Historical Society
State regulations may differ, so it's important to know what the parameters are for your particular area. The Certified Local Government Commissions directory offers a wealth of state-based resources and organizations for homeowners to contact.
Professionally Evaluating Older and Historic Homes
Getting a professional evaluation on your home is necessary in the simplest of cases – so it's paramount if you have an older and historic home. It's important to know your home's age and historical circumstances. Older homes may be more complicated to renovate, so having an experienced roofing contractor will help determine the most appropriate materials for the job while maintaining the integrity and value of your home.
How to Identify Your Historic Homes Roof Type
Whether you're a first-time or long-time older or historic homeowner, you need to be able to identify the style of your roofing material. Changing your home's roof too much may no longer preserve its historic home status.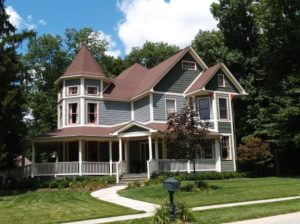 Shingles
Wood shingles are the most popular in the U.S., and are America's oldest natural roofing material. Each region used a different variation of wood: cypress, okay, red cedar, and redwood. These historic homes are best known for their steep rooflines and gables paired with chimneys. Wood shingles require maintenance and a protective coating to keep their earthy look and have a robust and durable rooftop.
Disadvantages
The lifespan of wood is subject to normal wear, tear, and decay, especially in cold, wet climates and from sun damage.
Wood shingles are quite expensive at almost $200 per 100 square feet roof area.
The shingles may attract insects that feast on wood.
Metal Roofing
Metal roofing included lead, copper, zinc, tin plate, and galvanized materials during the 19th-century. They are best known for their 100-year life span, low cost, and complementing wood cabin aesthetics. Metal roofs are also low maintenance with a nice sleek look that can easily fit in with modern aesthetics.
Disadvantages
Airborne pollutants and acidic moss rust sheet metal if not treated well.
You may want to hire a professional to clean these steep and slippery metal roofs.
Metal roofing can be loud.
Aluminum and copper roofing can be damaged easily during stormy weather conditions.
Cedar Shakes
In the 19th-century, cedar shakes were the most common roof type known for their rot-resistant ability and one-of-a-kind style and shape. This roof type requires extra coating for optimal protection against the elements.
Disadvantages
There is no DIY option for maintenance or repair.
Cedar shakes should be deep cleaned every 2 to 4 years to manage moisture damage and fungi growth.
It can attract insects like termites that feed on wood.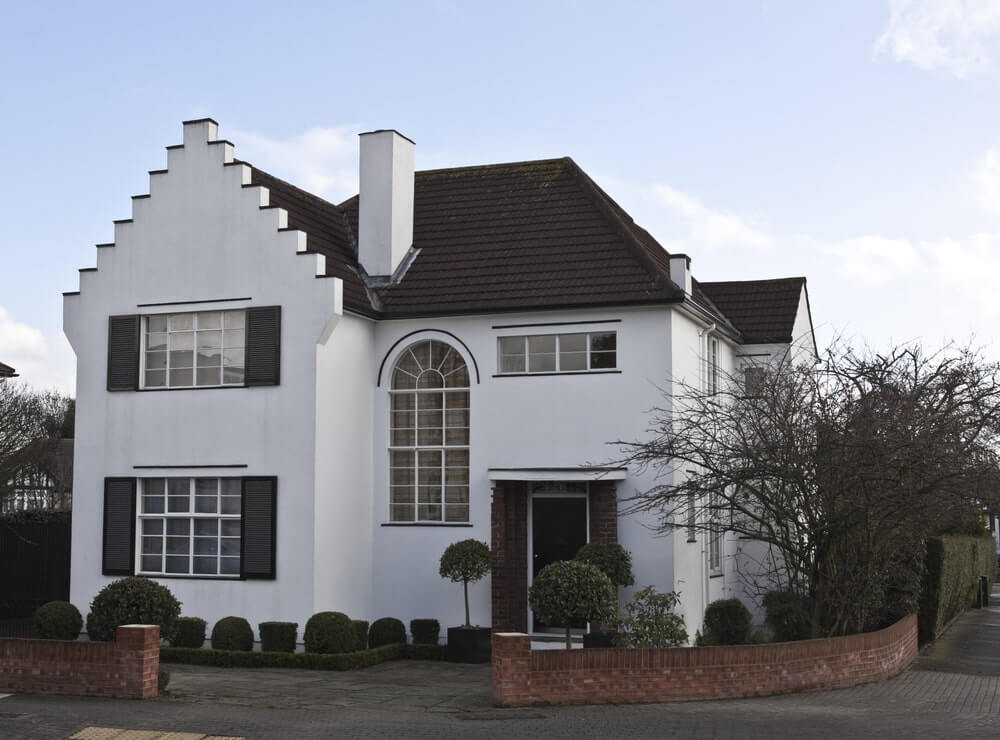 Ready for a Professional Evaluation?
Using alternative materials to fix your roof could make or break the status of your historic home. Restoring an older roof is a complex task that can be completed from start to finish with the help of a skilled professional. Our qualified roofers will help save your home from outdoor weather damage and increase the value of your historic home. We'll take care of the meticulous planning, so that you can sit back and admire your home without the worry of a DIY failure.
We only use expert evaluation, technique, and materials to restore and replace roofing for historic and older homes. Call Advantage Constructions' top-rated roofing specialists today to find the right roof for your home, and speak about your roofing goals.