It is said that the eyes are a window to a person's soul. Well, your windows and their frames can also be an eye into the soul or character of your home. There are also reasons to upgrade your windows for more than just looks. New windows can improve your home's energy efficiency, reduce outside noise, and provide added security.
Unique aspects, like colored window frames, French doors, and bay windows, can add more curb appeal to your house. Even if you don't plan on selling your house someday, these touches will win the admiration of your neighbors. Your home will stand out from the rest and give you a reason to be proud. Here are a few of the ways you can add character to your house with new windows.
Select Window Frames With Color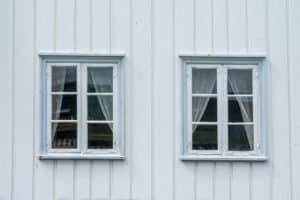 Drive around any neighborhood, and you'll see plenty of homes with white window frames. White may be the most popular color, but it can also be dull. If you can choose a different color for the frames and grids of your windows, it's worth checking out.
Of course, some homeowners are part of a homeowners' association or HOA. Your HOA's bylaws or committees may stipulate acceptable colors for your windows. If that's the case, you'll have to follow those restrictions. If you're not part of an HOA or your HOA allows colored window frames, then the sky's the limit.
As part of your initial consultation with a window replacement expert, ask for a full range of color samples. If you have colorful grids on your windows already, you can try some new styles. You could try going with black or brown grids and frames instead. You might also want to look into choosing a color that blends well with your exterior siding or is popular among buyers.
Consider Style Upgrades
There's a lot more to a window than its frames or colors. Various styles, such as bay windows and slider windows, can add more character to a home. Bay windows let more natural light into a room. This style can also make a home seem bigger and open the rooms up, making the interior of the house look more spacious.
Slider windows are some of the most common and practical window replacements. You might want to install a slider window over a kitchen sink to let out any smoke or steam from cooking. Slider windows also help you let in fresh breezes during cooler weather or light rainstorms.
You might also want to look at awning windows. These have a hinge at the top and swing outward when you open them. Awning windows are good choices for homes in areas like the Pacific Northwest that get frequent rainstorms. An awning window is also a sound investment in a state like Florida with heavy downpours since rainwater is less likely to get into your home.
Choose Different Window Frame Materials
Vinyl is only one of the types of window frame materials you'll see on the market. One of the reasons vinyl is so common is that it's more resistant to sunlight. Vinyl is also good at resisting moisture and does need any repainting. However, you can also choose grids and frames made with wood, composite material, fiberglass, or aluminum.
Each of these materials has its pros and cons, including appearance.
Wood can give your home a rustic and classic look. However, you will need to maintain each window and its frames more often. Colored window frames may also require frequent restaining to keep their look fresh.
Both fiberglass and composite material stand up to moisture well. Like vinyl, you can add insulation to fiberglass frames, increasing the comfort and energy efficiency of your home. Each of these materials is more durable than wood, so they will also require less maintenance.
Be sure to check with your HOA if you have one. The bylaws may spell out what window frame materials you can use as well. Nonetheless, if you're sprucing up a cabin or have existing wood trim in your home, choosing a wood frame can extend that character. It will depend on your budget restrictions, aesthetic preferences, and any HOA rules.
Evaluate Location and Use
Are you replacing a window in the basement or the living room? Factors like location or ingress and egress can determine your window selection. For example, you might want or need to put egress windows in your basement bedrooms or recreation areas. Your city may require basement egress windows that can serve as emergency exits in case there's a house fire.
Likewise, you may have sliding patio doors in your living or dining room. You might want to replace those with French doors to add style and character to your home. French doors also let in more natural light and give a home an upgraded look. French doors can be a classic white color or be another shade like black or cherry red.
French doors might also be more functional for a living or dining room that overlooks the backyard. You can go in and out on both sides of the doors, unlike a sliding patio door. Similar to slider windows, a sliding patio door only opens up on one side. This can make it less convenient for larger families or those with pets.
Design Your New Windows With Advantage Construction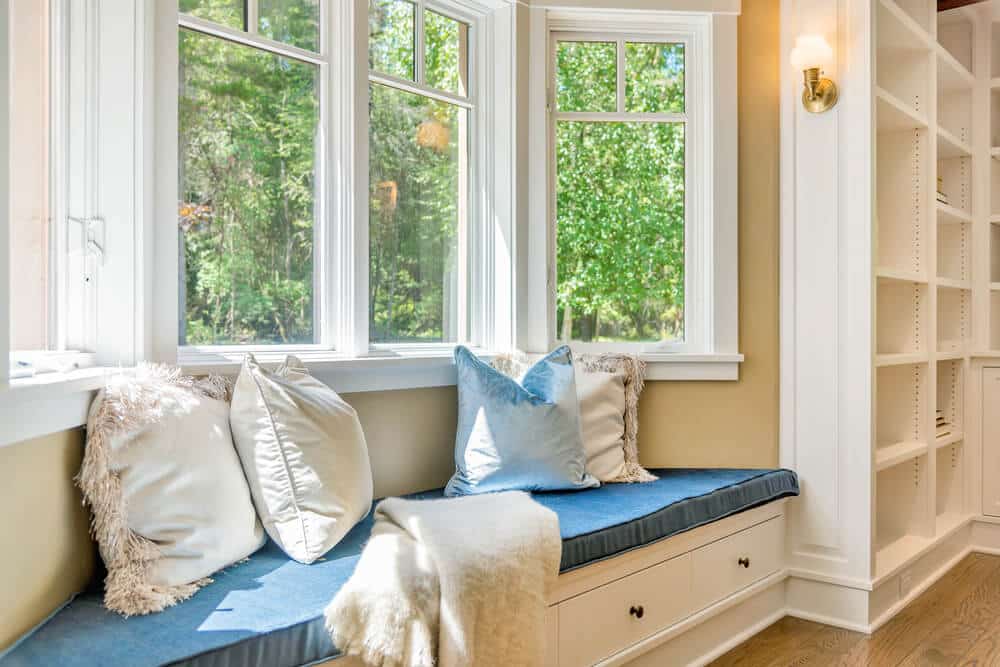 Adding more character to your home is possible with window replacements. You can change the color of your frames and their materials for a different look. While most homeowners think about changing the color of their home or its landscaping to add curb appeal, window upgrades can do the same at a lower cost and within a shorter time frame.
Besides going for frame colors other than white, being open to various styles can help. Bay windows, slider windows, awning windows, and French doors can completely change the appearance of your home from the inside and outside.
For more information about adding character to your home with new window frames, contact Advantage Construction today.