One of the best ways to defend your home against energy loss and costly roofing damage is with an adequate amount of insulation in your attic. At Advantage Construction, we know just how essential it is to have a good insulation system. This is why we offer reliable attic insulation services to help you increase your energy performance and safeguard your home from costly water-related issues.
Keep reading to learn everything you need to know about attic insulation and why it is so important for protecting your home.
How Attic Insulation Improves Your Home
The roof of your home can lose a significant amount of heat. To protect against energy loss, you want to have sufficient attic insulation along with adequate ventilation. This is similar to needing a warm hat to prevent heat loss from your head in the winter. Insulation works year-round to keep your home more energy-efficient, comfortable, and protected from costly hazards.
Benefits of Attic Insulation
Attic insulation is vital to maintaining your home's internal temperature, as it works hand-in-hand with existing ventilation, air conditioning (HVAC), and heating systems throughout the year. When you install a comprehensive insulation system, you will receive numerous benefits, such as:
Improved energy efficiency ratings
Reduced energy loss
Ice dam preventions
Floors and walls staging cooler in the summer and warmer in the winter
Moisture or overheating protections for your roof's shingles
Reduced chance of mold, mildew, and wood rot
Old or failing attic insulation can lead to a wide variety of problems for homeowners. Thankfully, by adding a new insulation system to your attic, you can avoid these problems and effectively protect your home.
Proper Insulation Protects Your Roof
At Advantage Construction, our expert contractors recommend using an Owens Corning Atti-Cat Blown-In Insulation system to help transform your attic into a hassle-free and high-functioning space. Atti-Cat insulation allows for more natural ventilation and air circulation, which helps regulate temperature fluctuations throughout the year.
This insulation has numerous advantages over other brands, including:
Formaldehyde-free
Fungus-resistant
Doesn't retain moisture
Non-corrosive
Non-combustible
Mold-resistant
Step up your attic insulation game to avoid the many risk factors associated with old or inadequate insulation.
Risk Factors of Poor Insulation
There is no denying that winter in Minnesota can be brutal. Minnesotan homes, in particular, need enough insulation to withstand the extreme temperature fluctuations throughout the seasons. After spending all day in the cold and snow, the last thing you want to deal with is a drafty home. Adding top-tier insulation around pipes, wiring, outlets, HVAC systems, and especially in the attic will help to reduce the amount of warm air leakage from occurring. This is why attic insulation is so crucial for Minnesotan homeowners.
Poor attic insulation poses many threats to your home beyond wasting energy. Without adequate airflow and ventilation built into your attic insulation system, moisture can accumulate undetected, leading to health hazards, water damage, and other pesky problems.
Common Attic Insulation Issues
Minnesotan homes need to have at least some insulation. Then again, many of these homes could be poorly insulated and losing precious energy. Did you know that an estimated 40% of your home's heat is lost through badly insulated attics? When you're dealing with inadequate insulation in your attic, there can be costly issues that arise. Learn more about the risks of insufficient attic insulation below:
Heat Loss in Winter
Heat naturally rises, making attic insulation a necessary fixture in extremely cold winter temperatures commonly found in Minnesota. Warm air can escape through your home's attic and drastically drive up utility costs and create an uncomfortable living condition. Adding insulation helps to avoid a long, chilly winter by heating your upper levels evenly to keep out the cold.
Cold Air Loss in Summer
Uninsulated attics also lose precious cold air during the summer months. Your air conditioning will continue to pump out cold air, constantly trying to replace warm air in your home. This constant uphill battle will drive up your utility bills all summer long as you try to stay cool.
Expensive Energy Bills
As you can imagine, extensive heat and cold air loss lead to extensive energy bills. As the cost of energy continues to rise in the United States, the last thing you want is a home that's not energy efficient. Cut your energy expenses by insulating your attic floor to further lock in temperature regulation throughout the year. Instead of spending more money on your utility bills, you can put that money toward something special.
Decreased Property Value
Energy efficiency also plays a role in your home's overall property value. If you plan to sell your home in the future, adding sufficient attic insulation will entice potential home buyers with the reassurance of meeting local energy codes. Homes that lack essential insulation are more susceptible to water damage and expensive heat and cold air loss. Compare the costs vs. benefits of installing affordable insulation with its increased property value. You will discover that this worthwhile addition to your property could seriously benefit your overall resale value.
Moisture Accumulation
Small cracks and limited insulation can lead to moisture accumulation in your attic. Many old homes deal with moisture-related problems that can become breeding grounds for mold spores, mildew, and fungus – all hazardous to your health and the integrity of your home. These leaky attics can lead to water damage throughout the rest of your home. Plus, added moisture also puts your home at risk for ice dam formations, which directly result from melting snow that builds up without properly draining off your roof.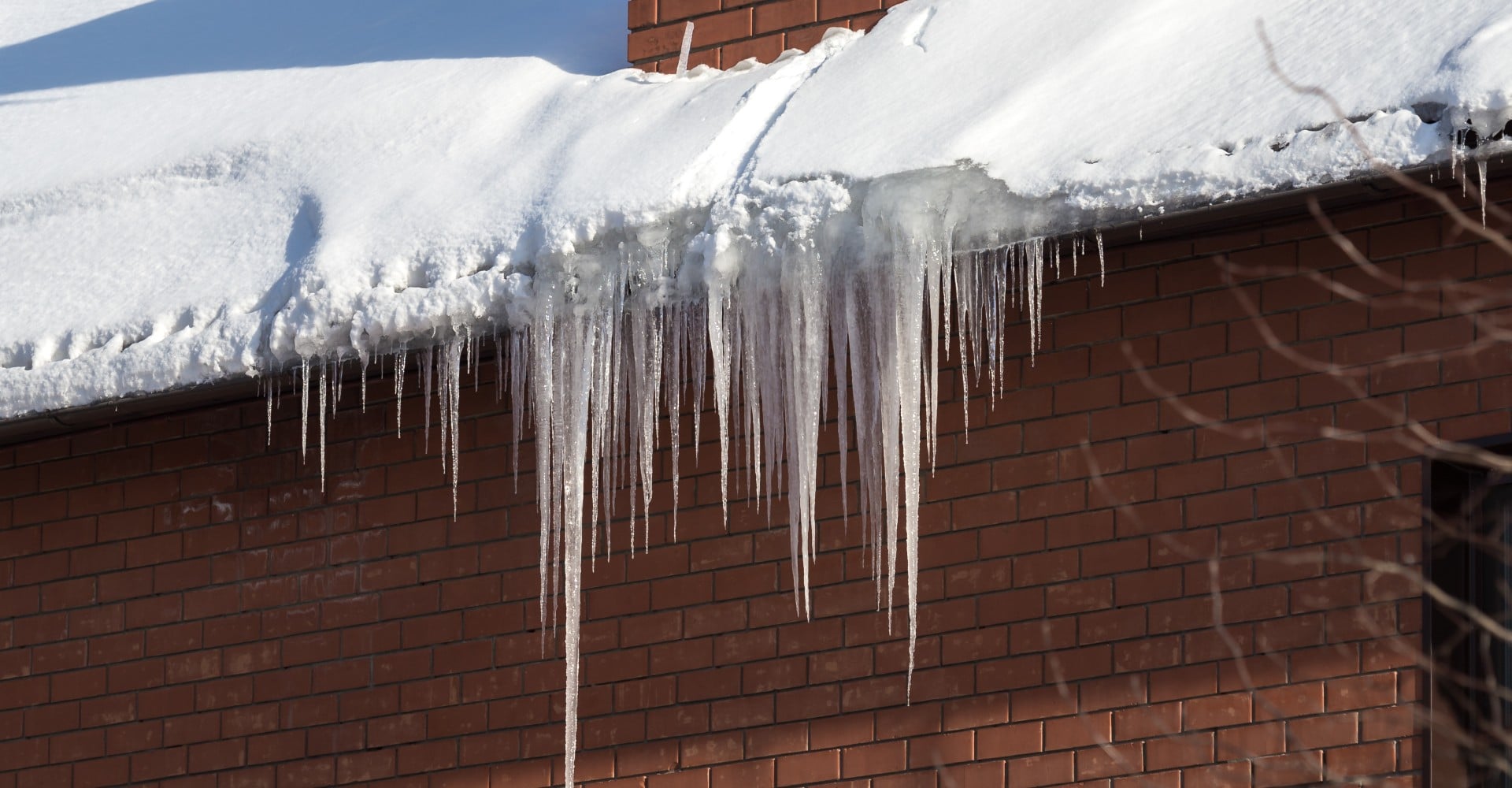 Why You Should Be Concerned About Ice Dams
Ice dams are serious hazards that form along the edge of roofs from excessive water draining from melted snow. They can pose significant threats to your roof for the potential water damage they can inflict. When water pools under your roof, it weakens the structure and may lead to water damage in your attic and other parts of your home.
That added moisture can even lead to mold, mildew, and wood rot, posing serious health issues and costly repairs. If you notice these hazardous formations, it is imperative that you seek out professional ice dam removal services to eliminate them from your roof's edge safely.
Getting rid of ice dams is vital to preserving your roof's structural integrity. However, your best choice should be to improve your attic insulation, which helps regulate attic temperatures and prevents ice dam formation.
Upgrade Your Home Today
Whether you use your attic or it's unfinished, there are so many ways to insulate to safeguard your space against energy loss. Homeowners looking to make money-saving improvements should swiftly move toward improved energy efficiency with added professional attic insulation. The trusted team at Advantage Construction has you covered.
Now is the time to secure your home and protect your roof with added attic insulation. Without proper insulation, you could end up with unwanted moisture problems, ice dam buildups, structural issues, and significant energy loss. Avoid those pesky problems by upgrading your attic insulation system with the professional attic insulation team at Advantage Construction. Schedule an inspection today and say goodbye to costly repairs and unnecessary energy loss for years to come.