Are you a commercial or residential property owner seeking siding services? Whether you're an established or new property owner, you need to invest in your home's exterior protection by installing high-quality siding. However, to know if a particular siding material is worth the cost, you need to understand various essential details, from where the siding originates and how it has advanced to the characteristics of quality siding and the pros and cons. Read on to learn all you need to know about Hardie board – a popular fiber cement siding.
What Is Hardie Board?
Before we take you through the origin of Hardie Board, you need to understand the characteristics and unique aesthetic of this siding material. Hardie Board is a unique brand of fiber cement siding that is durable, attractive, and long-lasting. A variety of additives go into this high-quality siding material, such as:
Cement
Cellulose fibers
Ground sand
Water
And more
Hardie Board is an innovative product formulated to create a material suited to protect and beautify home exteriors in a range of climates. If you haven't heard of Hardie Board specifically, you may know its other names like fiber cement siding, fiber cement cladding, or concrete siding.
So, Where Did It Begin?
The Hardie Board is a product of the well-known fiber cement siding manufacturer James Hardie Building Products. James Hardie founded this company when he migrated from Scotland to Australia in the late 19th century, meaning the origin of Hardie Board can be traced back to this location. Hardie's decision to migrate to Australia influenced his involvement in dealing with products for the tanning trade.
In the 1980s, Hardie discovered fiber cement technology and designed and produced a vast collection of building materials that encompass fiber cement's strength, durability, and versatility.
In the 1990s, the American market was introduced to James Hardie Building Products with the launch of one of its popular products – HardiePlank lap siding. This product influenced a substantial shift in siding technology as well as overall product choice. The director of James Hardie Building Products, David Donofrio, places fiber cement siding as the leading siding choice in the United States because it's a better alternative to traditional siding materials like aluminum, vinyl, and wood.
In the mid-2000s, Hardie innovated the HardieZone System, which is a localized approach to siding. Each of these siding products is formulated to resist damage resulting from today's harsh weather conditions. ColorPlus Technology was also created in this timeframe which utilizes a combination of advanced fiber cement and a baked-on finish. This offers a variety of unique benefits, such as:
Durability
Low maintenance finish
Enhanced fade resistance
Today, the most popular products produced by James Hardie Building Products include the HardiePlank, HardiePanel, and ColorPlus Technology. Each of the products offered is engineered to withstand all types of weather conditions.
A Distinctive Reputation
Hardie Board holds an excellent reputation in the exterior industry market for various reasons, from impressive durability and remarkable beauty to minimal maintenance requirements and more. While its advantages outweigh any disadvantages, it remains essential to consider all avenues when choosing the siding for your property. Let's explore the pros and cons of this popular siding material, so you can compare Hardie Board to today's traditional siding materials.
Durability and Longevity
Cement is the main component of Hardie Board and acts as the key to this product's longevity. Hardie Board is designed to retain minimal moisture, which prevents it from swelling, rotting, and warping. Additionally, a variety of other materials are incorporated in the concrete blend to resist damage that is often caused by inclement weather, like:
High winds
Rain
Humidity
Hail
Minimal Maintenance Requirements
While Hardie Board has the same visual appeal as its traditional wood siding counterpart, it doesn't require much maintenance and eliminates the worry of insect infestation. Wood siding requires arduous sanding, scraping, and frequent repainting to maintain its original appearance. Hardie Board is designed with ColorPlus Technology finishing that upholds its appearance for 15 years or more.
Eye-Catching Appeal
Many property owners are drawn to Hardie Board siding because of its visual appeal and uncanny resemblance to traditional cedar siding. Hardie Board is available in a variety of colors and styles, so both commercial and residential property owners can choose a design that not only complements but enhances establishments across the United States.
Warranty Protection
Regardless of the property type you own, having reliable protection to protect your investment is vital. When choosing siding for your commercial or residential location, it's encouraged to select a material with a warranty or insurance so you can request compensation should damage occur. Hardie Board, in particular, comes with a 30-year warranty that is transferable and non-prorated (terms and conditions may apply). It's important to note that the warranty doesn't reduce in coverage as time elapses. Additional warranty coverage also exists for ColorPlus Technology, so you have protection against chipping, cracking, and peeling.
It's not uncommon to believe Hardie Board is the perfect siding material. However, like many exterior home products, it also has its drawbacks. The purchase and installation process can be costly as the material is more expensive than its counterparts. It is also stronger and heavier than traditional siding, meaning specialized installation and more extensive labor are required.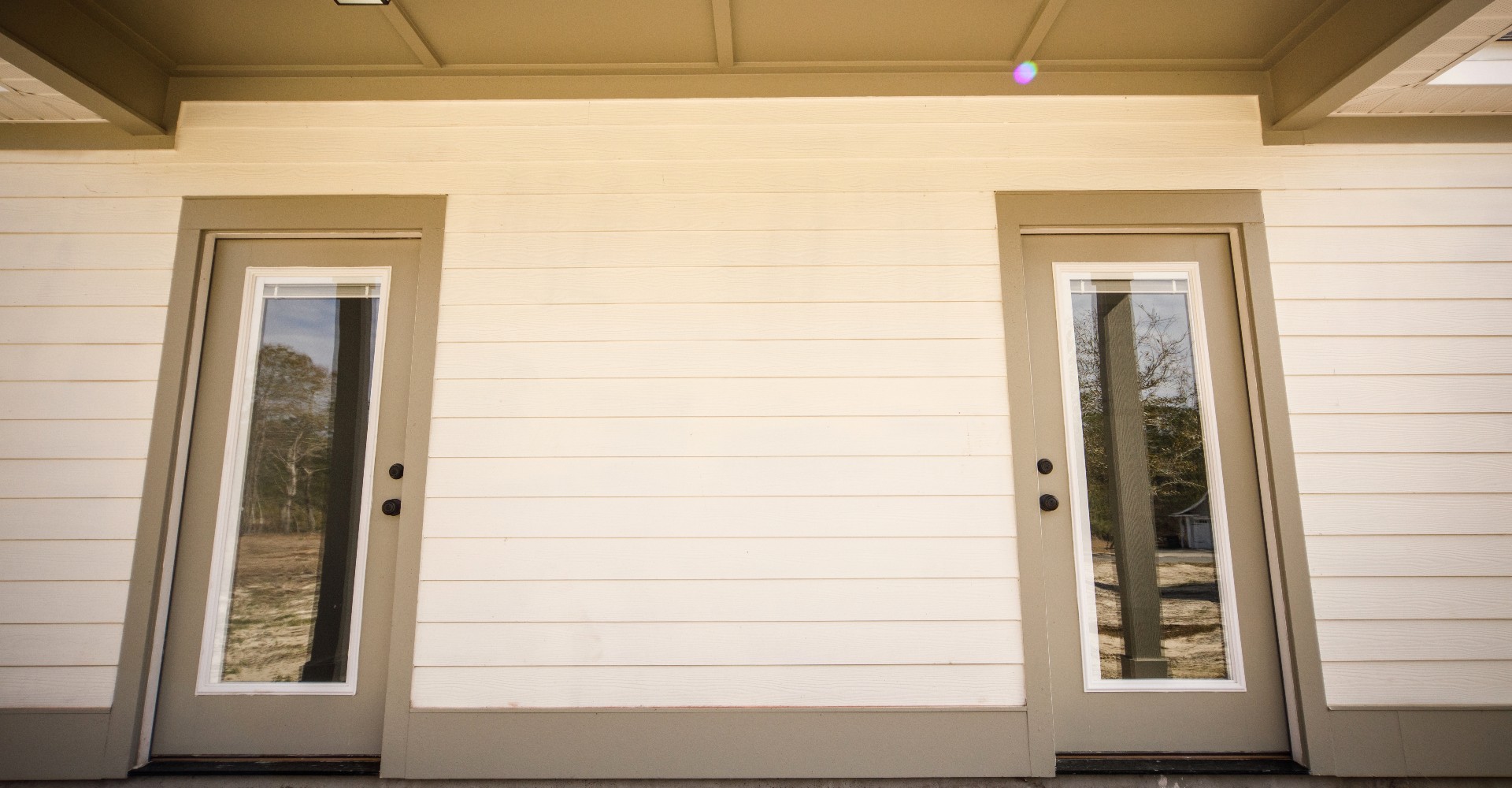 Perfect for Midwest Homes
Whether you are located in the Midwest or another region of the United States, you can find benefits in any Hardie products. For Midwest property owners, in particular, Hardie Board is an excellent siding choice as it's designed to withstand harsh weather conditions of every kind.
Humidity
Rain
Inclement weather
Ice
Fluctuating temperatures
Enhance Your Property Today
Even though fiber cement siding has higher upfront costs, this material is proven to be of high quality and offers an excellent return on investment. By choosing Hardie Board siding for your property, you're encapsulating durability, versatility, and eye-catching design you won't find in traditional siding materials. If you're ready to invest in Hardie Board siding and enhance your property once and for all, contact a siding expert at Advantage Construction today to learn more.