Owning a business and commercial property can be incredibly rewarding in a multitude of ways, but it is not without difficulty. One of which is when you inevitably have to deal with damage to your property. Whether you are a new entrepreneur or a lucky longtime business owner, property damage can feel like a nightmare. There are plenty of resources available to help you through the process, and before you know it, everything will be fixed and ready to go again.
What Is an Insurance Claim?
Life is full of unexpected events, some that are wonderful, and others that cause headaches. When you own property, whether personal or commercial, there is always the possibility of an unexpected event causing damage. When that happens, you'll need to formally notify your insurance to request financial compensation for your loss or repairs.
Steps to Take
Filing a commercial property damage claim against your insurance can be fraught with pressure and stress. While it may seem complicated, it's vital that its done correctly. Property owners can simplify the process by following the steps laid out below.
1. Make a Plan
If you're reading this before any damage has happened to your property, then this is your most important step. And if you are unfortunately here to figure out how to deal with the damage, keep making a plan in mind so that you can easily handle these issues should they arise in the future.
Having an organized plan in place will help when it comes to dealing with property damage – expected or not. Putting together a list of what you need to do and emergency contact information will streamline the process. Below are a few recommendations for your personalized plan:
Keep contact information for your insurance provider, emergency personnel, and your lawyer readily available
File blank copies of your insurance carrier's standard reporting forms
Install a camera-equipped security system on your property
2. Damage Control
Property damage can occur in dozens of different ways. We live in a world full of unexpected events, whether nature-related or human-caused. Depending on the cause and timing of property damage, you may need to make sure that anyone on the property during the event is safe and unharmed and have support from emergency personnel if needed. After ensuring that everyone is out of harm's way, you'll want to start moving through the rest of the insurance claims process.
3. Gather Evidence
Having photographs and other evidence will help, so it's recommended to take pictures and videos of the damage, and make a list of the people who witnessed the event. This way, your insurance and potentially police have all the necessary information. If you or someone else was present when the damage occurred, write down what you remember as soon as possible so later you won't be relying solely on memory.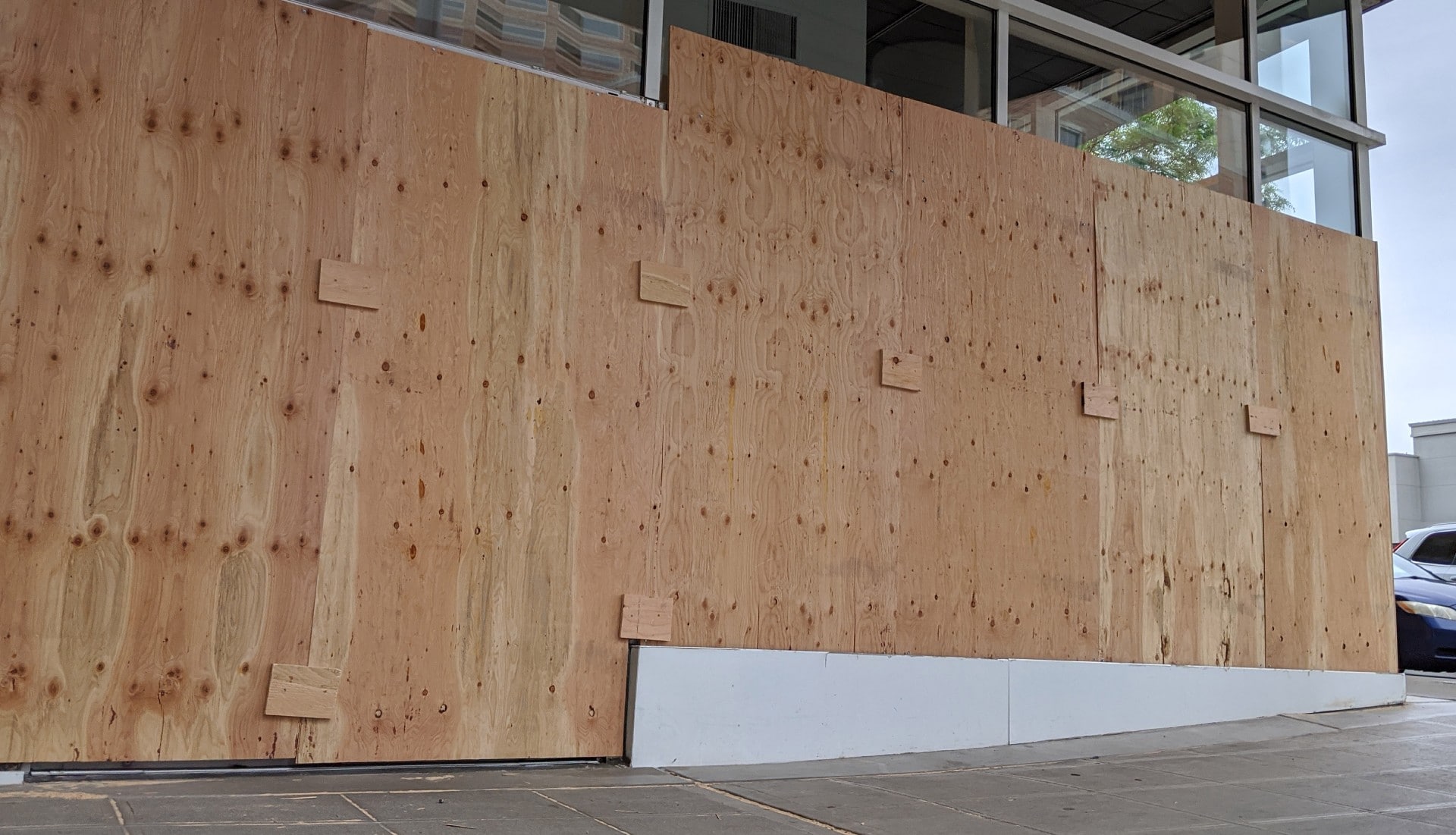 4. File a Police Report or Speak to a Lawyer
For many types of property damage, you will need to contact the police to file a report. Many insurance companies will require this for certain types of damage, like theft. You may want to consider speaking to a lawyer for legal advice while you claim damage.
Remember that insurance doesn't want to pay out unless they have to, so having a lawyer backing you up will ensure that your property is fixed in ample time. There are even lawyers who specialize in insurance who can help you put together the correct documentation for filing.
5. Contact Insurance Broker and File a Claim
After gathering all evidence and contacting a lawyer for guidance, it's time to contact your insurance provider. They will ask you questions about the situation and explain the claims process. In most scenarios, your insurance provider will help you fill out and submit the claim form in real time.
6. Discuss Claim and Process with Insurance Adjuster
Within a few days, your insurance broker will assign you to an adjuster who will investigate your claim and accept or deny it. Insurance adjusters need access to all of the evidence and documentation you've collected from the damage. They also need a proof of loss form that is completed during the initial filing process. If everything goes well, the adjuster will accept your claim and explain how insurance will cover the repairs. However, if they deny your claim, it's recommended to work with an insurance lawyer to get your claim accepted.
7. Call Advantage for a Free Inspection and Repair Damage
It's finally time to get the damage repaired on your commercial property. It's vital that you research local contractors by reading past customer reviews, and calling for quotes and free inspections. Once you've found the perfect contractor, you can schedule your repairs, and before you know it, your property damage will be a distant memory.
Let Us Help You
Having to sort out commercial property damage claims and repairs can be a daunting task, but if you take the time to follow the proper steps, it can be dealt with quickly and easily. Advantage Construction is here for you during your claims and repairs process to help in whatever way we can. Life may be full of the unexpected, but with the right contractors on your side, you can get through anything.