Storm Damage Repairs Minneapolis
Any Minnesota resident is aware that the weather is unpredictable and can often reach extreme conditions regardless of the season. Weather conditions can take a toll on homes around the state. Minneapolis homeowners need a reliable defense and roofing company to count on when hail or inclement weather occurs. Maintaining your home's structural integrity is a necessity, and Advantage Construction is here to help you with storm and hail damage repairs. Our team of experts is prepared to take care of any crucial repairs that may be causing you stress. Our impeccable service, top-quality materials, and outstanding team create a customer experience you'll enjoy every time.
Leading Minneapolis General Contractor
The team at Advantage Construction takes pride in the offered hail and storm damage repair services. Our outstanding contractors are leading in their industry and are eager to provide Minneapolis homeowners with unparalleled service. Advantage Construction is the roofing service company you can trust. We offer roofing, siding, gutter installations, hail, and storm damage repair services.
Homeowners living in the Midwest, such as Minneapolis, are aware of the extreme temperatures and unexpected weather that can affect your roof's lifespan. Areas where warm air leakage may occur should be checked regularly to minimize the likelihood of issues down the road. Regular inspections of your attic are necessary to avoid any unwanted leakage. The insulation should be maintained to prevent ice dams and warm air leakage. Any exhaust fans and vent pipes should be inspected as well. Call Advantage Construction today to get started on your repairs.
How Do Storms and Hail Damage Roofing?
It can be challenging to identify storm and hail damage, but often even more difficult to determine the severity. Many roofing materials available today are high-quality and built to last when it comes to severe weather and hail. Unfortunately, nothing lasts forever, meaning homeowners will eventually need repairs to upkeep the structural integrity and avoid costly damage. We offer outstanding Minneapolis roofing services and are prepared to help you diagnose issues, conduct repairs, and schedule replacements.
After a severe storm or hail fall, homeowners commonly face fractures, indentations, self-seal loosening, and granule loss. You must inspect your home immediately for any issues or damages to avoid structural problems, ice dams, and potential leakage. If not caught right away, these issues can increase your energy bill and cost you more in the big picture.
When individual shingles become damaged, repair is possible. However, it may mean that more problems exist in the surrounding area, which can be costly and challenging to diagnose. If significant damage occurs, a complete roof replacement will likely be the solution. Deciding to install a new long-lasting roofing system with top-quality materials will be more cost-effective and provide you with immediate safety rather than making slow repairs.
Windows and Siding Damage Protection
A sturdy, dependable roof is a homeowner's primary concern when it comes to severe storms and hail fall. However, a roof isn't the only part of a home that can suffer. The windows and siding on your home can become damaged as well.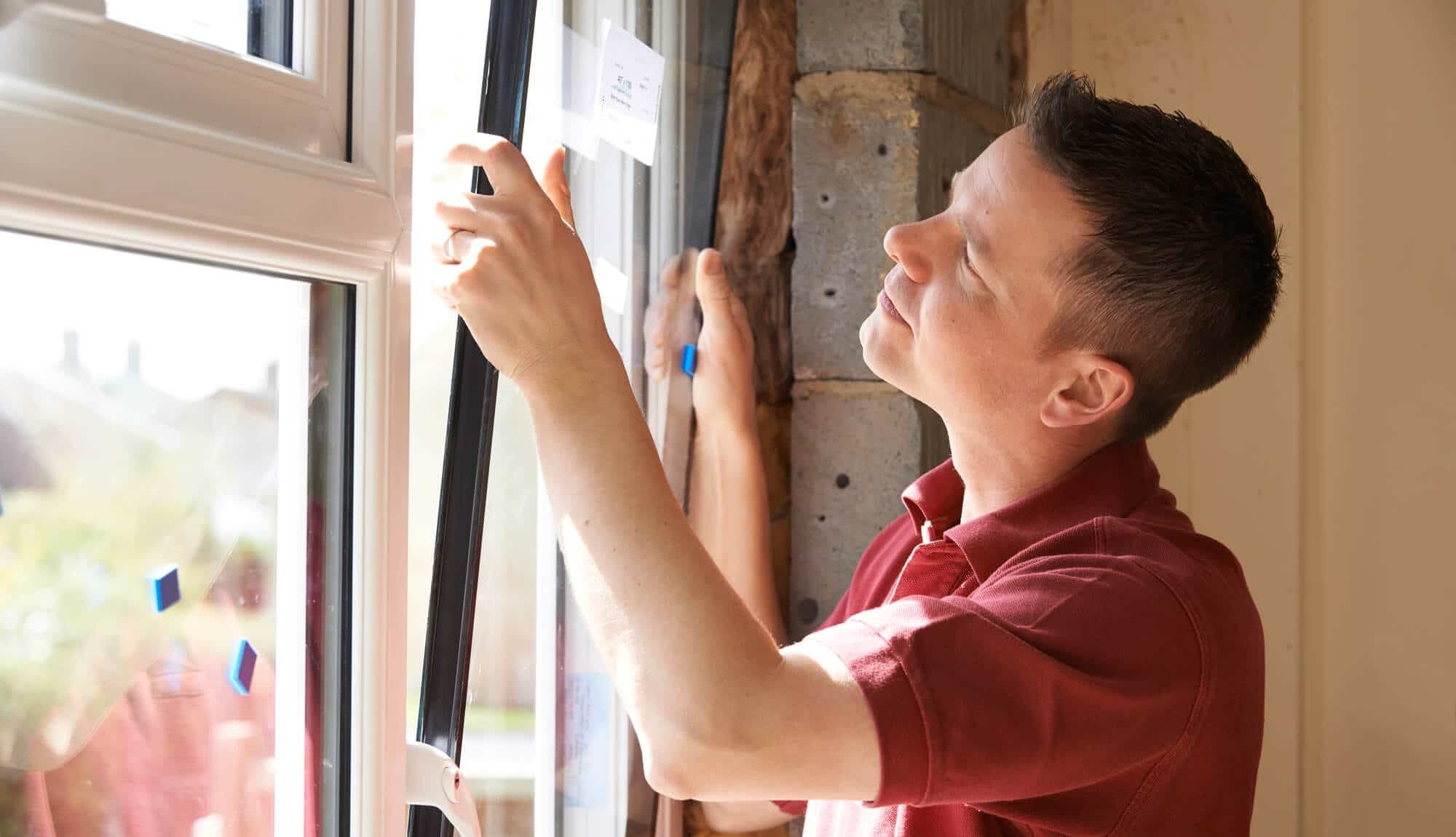 Windows
The windows on your home can undergo significant damage after hail or severe weather. If you notice any window damage, it's essential to address it immediately as your windows help protect your home and decrease your energy bill. Broken, shattered, or cracked glass and window frames are easy to spot. However, subtle damage may be challenging to identify and can lead to expensive repairs or replacements if not caught early on.
Severe storms or hail fall call for a window inspection to be sure no damage has occurred. Homeowners are encouraged to check for fracturing, cracks, chips, and any other type of damage that may arise. Wind and water play a large role in window damage.
Strong winds can affect glass and window panes by forming cracks or dents which are hard to miss. Water damage can be challenging to identify and could severely damage your home's structural integrity with mold and rot. Unwanted moisture in any area of your home is a hassle. Homeowners should regularly check for fog and water spots between window panes. Bubbling, cracks, and peeling can also be signs of potential water damage.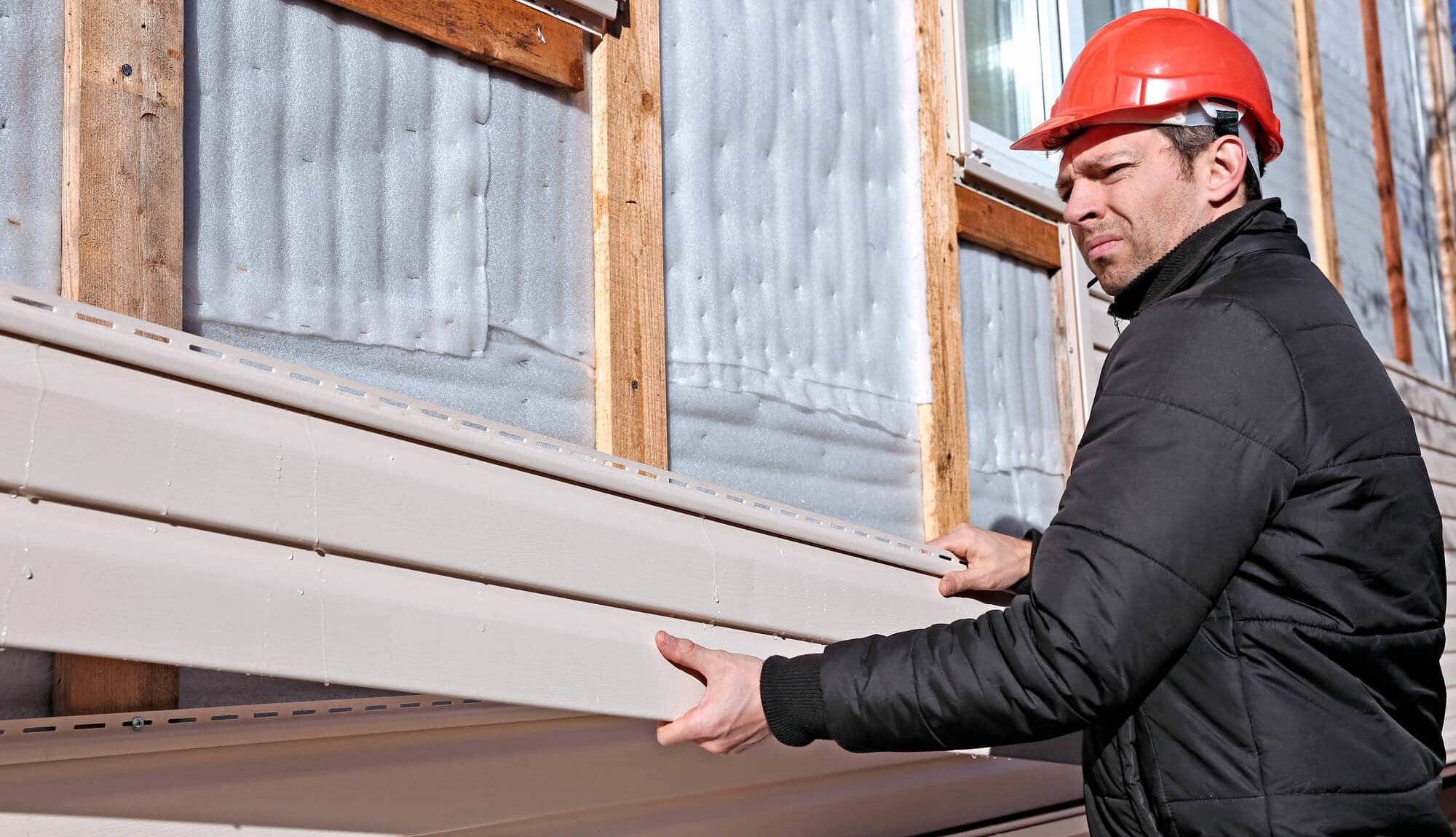 Siding
Vinyl siding is incredibly durable and is virtually maintenance-free. While many homeowners choose this material for siding on their homes, fast-falling, large, or constant hail fall can cause destruction and deterioration.
There are two types of damage homeowners may see with vinyl siding:
Cracking in siding panels may form due to unsupported sections that cannot withstand severe weather or hail impact.
Vinyl siding chipping from extreme weathering and overall wear could form over time.
The Reviews Count
Our storm and hail damage repair services are affordable for every budget. Our top-notch services are provided by roofing experts that are invested in the future of your home. Explore the numerous third party reviews on Google Reviews, GuildQuality, and Facebook to learn more about the difference we've made in the Minneapolis area. Every client that comes our way receives remarkable service, top-quality materials, and devoted staff. Client satisfaction matters to us, and we guarantee our commitment to providing outstanding results is translated through every project completed.
Our excellent client base has allowed Advantage Construction to evolve into what it is today. We thank each customer for the remarkable support and referrals that have been provided to us over the years. No matter your project's size, the Advantage Construction team will provide you with a long-lasting solution that's truly the best value for your property.
Residential & Commercial Contractors
Advantage Construction offers services for both residential and commercial properties in the Minneapolis area. Regardless of your property's size or shape, our experts have experience with projects of every kind. We provide industry-leading services for any customer that chooses Advantage Construction. We're proud to be involved in the Minneapolis community and look forward to assisting you with your property needs.
Owens Corning Roofing Platinum Preferred Contractors
Advantage Construction is a result-driven company that has been formed around values and a commitment to our outstanding clients. We've been named one of Minnesota's few Platinum Preferred Contractors, meaning we can offer customers roofing warranties that last up to five decades on Owens Corning products for Minneapolis homeowners. Our team members are experts when it comes to storm damage repairs and will provide detailed documentation for your insurance claim, so you know all matters are addressed.
*See actual warranty for complete details, limitations and requirements.
Call the Advantage Team About Your Minneapolis Project!
Advantage Construction offers Minneapolis homeowners free damage inspections. Whether you're worried about a recent storm or potential hail damage, our experts can assess the severity of the damage you or your insurance may have missed. We also have individuals on staff available to help you with your claim, so you don't have to worry about the filing process. We'll provide you with a detailed, realistic quote every time with no added sales pressure. Call us at (763) 354-8441 or fill out our contact form to schedule your free home inspection today!
Free Home Inspections,
Schedule Today!
We Are Proud of
What We Do