Industry-Leading Minneapolis Roofing Structures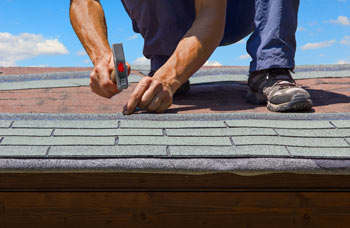 Storms often come on unexpectedly and can become hazardous when we least expect it, meaning your roofing system could be damaged. We utilize high-quality materials and expert techniques to install roofing structures that meet every client's needs. Here at Advantage Construction, we're aware of how costly owning a home can be and the lifelong impact a durable roofing structure makes on home protection. Minneapolis property owners are offered safe and reliable roofing structures through Advantage Construction.
Our customers can choose from various top-quality materials, each offering unique benefits and features to enhance your home's curb appeal. Our team members approach every project with exceptional care and clear communication to show clients that each property has our full attention. Every Minneapolis roofing structure designed by Advantage Construction includes industry-leading materials.
Your home's roof should be designed to withstand the weight and impact of heavy snow, hail, and high winds. Our architectural shingles are estimated to weigh 50% more than three-tab shingle systems, meaning our customers are provided with a protective roofing structure that will last for years to come. We strive to build relationships with leading roofing brands, so our customers can be offered sturdy shingles they can rely on. No matter your home's size, our roofing structures are designed to withstand the elements while looking like new, so you don't have to stress.
The Minneapolis Roofing Partner You Can Count On
Here at Advantage Construction, we combine high-quality roofing with energy-conscious options because of our rating as an Owens Corning "Top of the House" Certified Installer. Whether you need routine maintenance repairs or professional installation, the Advantage Construction team will provide you with remarkable service and expert craftsmanship every time. Numerous Minneapolis homeowners have chosen Advantage Construction to complete their roofing project. Our roofing structures consist of:
Shingles
Ventilation
Attic Insulation
Our rating as an Owens Corning Platinum Preferred Contractor allows us to offer all customers warranties lasting up to five decades on Owens Corning Shingles. By combining our goals of remarkable customer service and enhanced curb appeal, we guarantee you'll receive a durable, energy-efficient roofing structure you'll enjoy for many years.
*See actual warranty for complete details, limitations, and requirements.
Unparalleled Roofing Installation
Taking the step to design and install a new roof is exciting, but we're aware that every project runs into obstacles. Rest assured, our team resolves any issues that arise in a timely manner so every client can experience a low-stress installation process. Together, our outstanding management staff and organized cleanup services make every project simple. For every roofing project, we provide:
A committed, accessible project manager to keep the project on schedule
Daily dumpster removal
Outstanding communication and care
Create a Replica of Your Dream Roof
Are you curious if the roof you've envisioned is 100% right for you? You're not alone. Minneapolis homeowners have struggled with choosing a roofing structure because it's difficult imagining the finished product and ensuring it has all the necessary design components. Advantage Construction provides clients with access to two user-friendly design tools to virtually design and view your new roof.
Our Variety of Shingles and Roofing Options
No matter your home's size or shape, the Advantage Construction team will help you find the best roof for your property. We offer a variety of roofing options that each bring homeowners unique benefits and design qualities. We guarantee there's an option suitable for your home.
Shingles
Asphalt shingles are incredibly durable and effortlessly maintain their aesthetic appeal. Our asphalt shingles are reliable, easily form to homes of every size and shape, and have remarkable design capabilities. Homeowners in Minneapolis are provided long-lasting roofing structures that add to your property's style and curb appeal.
If you're hoping to dampen outside noise from neighbors, traffic, or inclement weather, asphalt shingles are an excellent solution. Your home and household members will be safe and comfortable, even in extreme circumstances. Asphalt shingles offer homeowners with exceptional protection, impressive charm, and a high fire rating.
Metal Roofing
Choosing a reliable roofing solution is essential in protecting your home and household members. Metal roofing has an impressive fire rating and gives your home lifelong protection. Minneapolis property owners searching for a dependable, low maintenance roofing solution are encouraged to choose metal roofing.
Cedar Shakes
Minneapolis homeowners have been drawn to cedar shake shingles for many years as this roofing material enhances curb appeal by its unique appearance. Cedar shakes also have impressive water-resistant and pest deterrent capabilities, unlike other wooden shingle options.
Property owners that choose cedar shakes are encouraged to apply a fresh coat of stain and water-repellant every five years to ensure your roof is kept in tip-top shape. While cedar shake shingles require more maintenance than other roofing options, their eccentric charm is a quality many customers love.
Contact a Minneapolis Roofing Professional Today
If you're searching for a Minneapolis roofing partner you can rely on; the Advantage Construction team is here for you. We're prepared to help you design a reliable roofing solution out of high-quality materials. Our roofing experts will guide you through the design and installation process while being available to answer any questions and address concerns. Get the durable, energy-efficient roofing system your home needs today. Contact Advantage Construction, and we'll get started on your project.
*See actual warranty for complete details, limitations, and requirements.