Save Money With Energy-Efficient Windows
If you're thinking about replacing your aging windows in Champlin, Advantage Construction is the reliable choice for exceptional window installation and repair services. Upgrade to energy-efficient windows and experience the transformative power they bring. Not only will they enhance the visual charm of your home, but they will also increase its value and reduce your monthly utility costs. Energy-efficient windows offer numerous benefits, including improved aesthetics and curb appeal. They also help lower utility bills by regulating indoor comfort without placing excessive strain on your heating and cooling systems. These windows are built to last and withstand the test of time and nature's elements, thanks to advanced technology.
But that's not all. Our energy-efficient windows also offer protection. They effectively reflect infrared and ultraviolet light, keeping your interior decor safe from potential damage. Additionally, these windows are designed to minimize air leaks, resulting in less energy waste and more consistent indoor temperatures. Whether you're upgrading, renovating, or addressing storm damage or mechanical issues, replacing your windows has numerous advantages. Advantage Construction understands that new windows not only add character to your home but also ensure comfort for both guests and residents. If you're considering window installation or replacement in Champlin, our dedicated team is ready to assist you every step of the way.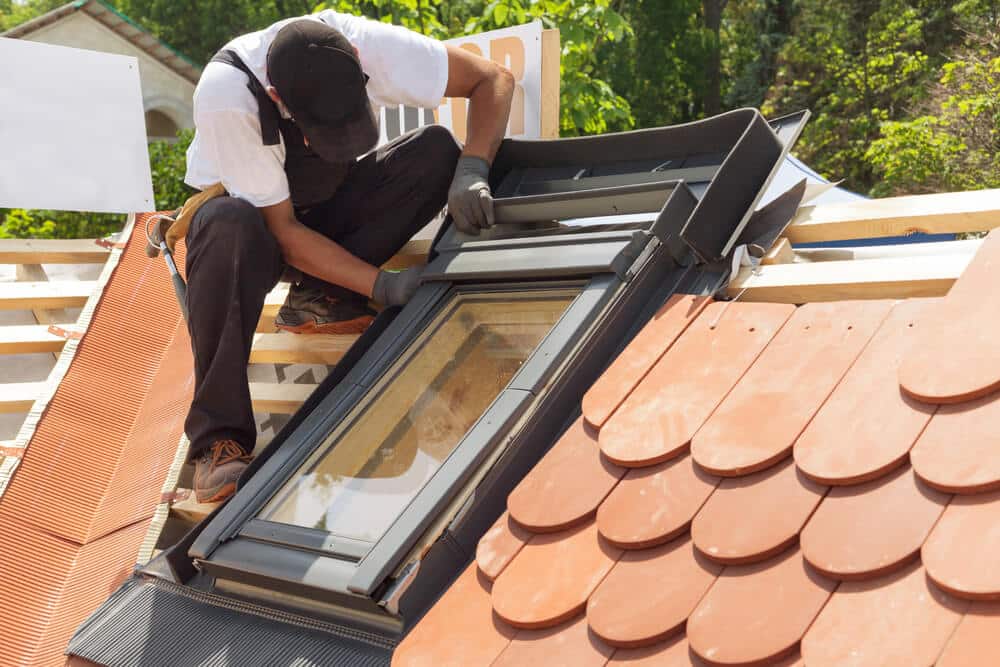 Why Replace Your Windows?
There are countless reasons homeowners opt for window replacement, from upgrades and renovations to addressing mechanical issues or storm damage. Advantage Construction recognizes that new windows not only add character to your home but also ensure comfort for both guests and residents. If you're considering window installation or replacement in Champlin, our dedicated team is here to guide you through every step of the process.
Home Window Replacement Cost
The cost of window installation or repair services can vary based on several factors. Our experienced window experts excel at helping clients select options that align with their unique requirements and budget. When considering whether to replace or install windows, factors influencing the cost of window installation in Champlin include:
Size

Style

Brand

Home location

Existing damage

Number of windows needing replacement
Benefits of New Window Installation
Investing in new windows or repairing existing ones yields a myriad of benefits, making it a decision that pays off in the long run.
Increased Resale Value + Curb Appeal
While window installation or replacement involves an investment, the enhanced resale value and improved curb appeal make it well worthwhile. Potential buyers often prioritize homes with updated windows, and the aesthetic transformation can be remarkable. Choose from a wide range of styles, colors, and designs that harmonize with your property, bringing your envisioned home design to life.
Noise Reduction
Living near busy highways, city streets, or noisy neighbors can disrupt your home's tranquility. Our window technology features insulated frames and triple-pane glass, significantly reducing exterior noise and creating a more peaceful environment for your household.
Improved Energy Efficiency
Energy-efficient windows come in various designs, including wood, fiberglass, and vinyl. Opting for energy-efficient windows not only reduces utility costs but also enhances home comfort by regulating temperature. These windows minimize strain on heating and cooling systems, providing a more sustainable and environmentally friendly living environment.
Enhanced Security + Safety
Outdated or malfunctioning windows can compromise your home's safety. Our modern window designs offer enhanced security features, such as advanced locks and security sensors, ensuring your peace of mind in any situation.
Optimal Home Comfort
Upgrading windows improves energy efficiency and contributes to a more comfortable home environment. Air-tight seals prevent unwanted air from infiltrating or escaping, effectively maintaining indoor temperature and reducing strain on climate control systems.
Window Styles for Every Home
Advantage Construction offers a diverse selection of window designs suitable for homes of all sizes and styles. Our window experts are ready to discuss your preferences and requirements to help you choose the perfect window for your dream home.
Double-hung windows:

Double-hung windows share similarities with single-hung windows but offer enhanced functionality. In this style, the bottom sash opens by sliding upward, while the top sash opens by sliding downward. This design allows for customizable ventilation, enabling you to control airflow and maintain a comfortable indoor environment.

Single-hung windows:

If you're seeking an affordable and straightforward window option, single-hung windows are an excellent choice. Their cost-effectiveness and clean design make them a popular option for homeowners looking to strike a balance between aesthetics and budget.

Picture windows:

For those who prioritize abundant natural light and breathtaking views, picture windows are a captivating choice. While they cannot be opened, picture windows flood your interior spaces with sunlight, creating an inviting and visually pleasing atmosphere.

Awning windows:

Awning windows are a practical solution for areas prone to rain or for homeowners who desire optimal ventilation. This design prevents water from entering your home while letting fresh air circulate freely. Awning windows are particularly well-suited for kitchens and spaces where a combination of natural light and ventilation is essential.

Slider windows:

Slider windows are a popular choice known for their ease of operation and modern aesthetics. Operating horizontally on a track, these windows slide smoothly side to side. This style is wider than it is tall, making it an excellent option for maximizing views and natural light.

Casement (hinged) windows:

Casement windows offer scenic beauty, optimal ventilation, and a unique hinged design. These windows are hinged on the side and open outward via a crank mechanism. This feature provides precise control over ventilation, allowing you to adjust the window to your preferred angle.

Bay windows:

Bay windows are a striking architectural choice that adds character and charm to any room. Comprising a central window flanked by angled side windows, bay windows extend outward from the exterior wall, creating a cozy alcove inside. This style enhances interior space, invites ample natural light, and provides panoramic views.

Hopper windows:

Hopper windows are a practical option for areas requiring efficient ventilation and easy access. Hopper windows are especially beneficial for basements and lower-level spaces, providing a reliable source of ventilation and enhancing overall comfort.

Egress windows:

Egress windows play a vital role in safety by serving as emergency exits, especially in basement areas. These windows are designed to allow occupants to escape in case of emergencies.

Glass block windows:

When it comes to areas of your home where privacy is a priority, glass block windows offer an elegant and functional solution. Designed with thick, opaque glass blocks, these windows strike the perfect balance between allowing natural light to filter through while ensuring your privacy.
The Brands We Offer
Advantage Construction collaborates with a variety of reputable window brands to provide you with the perfect windows for your home:
Pella

Kolbe + Kolbe

Marvin

Anderson
Choose Advantage Construction for Your Next Window Project
If you're ready to enhance your Champlin residence while reaping potential savings, your search ends here. Our dedicated team is poised to accompany you on a seamless journey of window installation and repair in Champlin. With pride, we serve as your trusted partners, delivering exceptional services that consistently surpass expectations. Opting for Advantage Construction means investing in the enduring charm, efficiency, and safety of your home. Don't hesitate – connect with Advantage Construction today, and together, let's elevate your Champlin abode to unprecedented heights. Your pathway to a better home begins here.
Free Home Inspections,
Schedule Today!
We Are Proud of
What We Do