Window Installation and Repair Blaine
At Advantage Construction, we bring over 50 years of combined experience to your window installation and repair needs. Our team of skilled professionals is dedicated to providing top-notch residential, commercial, and high-rise construction services. We understand that windows aren't just about aesthetics; they're crucial for the comfort, energy efficiency, and security of your home or business.
Whether you're looking to replace old windows, repair a damaged one, or install new windows in your newly constructed property, we have the expertise and resources to deliver quality work on time and within budget. Our strategic planning and master craftsmanship ensure that our projects are built to last.
We also believe in the power of innovation and continuously reinvigorate our marketing efforts to provide an engaging and user-friendly experience for our clients. Our landing page is designed to be responsive and fully customizable, offering easy navigation and prompt access to our services. Choose Advantage Construction today, and let's build something exceptional together.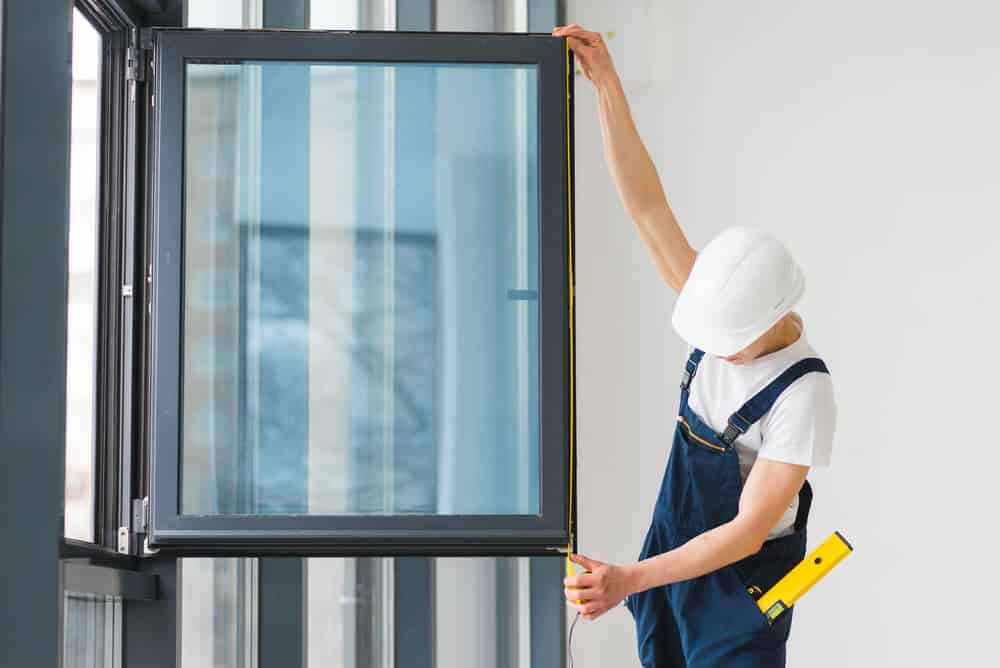 Recognizing the Need for Window Installation and Repair in Blaine
In Blaine, Minnesota, your windows are not only essential for letting in natural light and providing beautiful views, but they also play a crucial role in insulating your home against the elements. Here are some telltale signs that your windows may require repair or replacement:
Condensation Between Glass Panes:

If you're noticing fog or condensation between the panes of your double or triple pane windows, it's likely that the seals have failed, reducing the window's insulating properties.

Visible Damage:

From cracks in the glass to warping or rotting of the frames, visible damage is a clear indication that your windows need attention. While minor damage might be repairable, significant damage often requires a full window replacement.

Excessive Noise:

Quality windows should provide sound insulation. If outside noises seem louder than usual, your windows may not be sealing properly, indicating a need for repair or replacement.

Difficulty Operating Windows:

If your windows are hard to open, close, or lock, this could be due to a balance issue, rusting, rotting, or other damage. A professional can assess whether repair or replacement is the best option.

Drafts and Increased Energy Bills:

If you feel drafts coming from around your windows, or if your heating and cooling bills have gone up unexpectedly, your windows may not be insulating effectively. This could mean it's time for window repair or even replacement.

Age of the Windows:

Generally, windows last between 20-25 years. If your windows are older, it may be beneficial to have them assessed for potential replacement.
At Advantage Construction, we understand the importance of maintaining the integrity of your windows. If you notice any of these signs, reach out to our team for a comprehensive assessment and expert advice on whether window repair or replacement is the best course of action for your Blaine home.
Exceptional Window Services Tailored to Your Needs
Advantage Construction is your one-stop-shop for all your window installation and repair needs in Blaine. We specialize in a variety of window services, ensuring that we can cater to any requirement you might have.
Window Installation:

Our team of experts brings vast experience in installing a wide range of window types, including double-hung, casement, awning, picture, slider, and bay or bow windows. Whether you're building a new home or updating your existing one, we've got you covered.

Window Repair:

Windows can suffer from weather damage, wear and tear, or just old age. If your windows are drafty, hard to open, or simply looking worn out, our skilled team can restore them to their former glory.

Window Replacement:

If your windows are beyond repair, we offer full window replacement services. We'll help you choose the right windows for your home and take care of every step of the installation process.

Energy-Efficient Windows:

Looking to save on energy bills? We install energy-efficient windows that keep your home cooler in summer and warmer in winter, reducing your energy consumption and costs.

Custom Solutions:

Every home is unique, and so are your window needs. We offer custom window solutions tailored to your specific requirements and preferences.
At Advantage Construction, we believe in delivering top-quality workmanship and superior customer service. Our mission is to exceed your expectations and ensure your complete satisfaction. Contact us today for a free estimate, and let's give your home the windows it deserves.
Why Choose Advantage Construction for Your Window Needs in Blaine
When it comes to window installation and repair in Blaine, Advantage Construction stands out from the crowd. Here's why we are the preferred choice for homeowners and businesses:
Expertise:

With years of experience under our belts, we've honed our skills and know exactly what it takes to install, repair, and replace windows to the highest standards.

Quality Materials:

We use only the best materials in all of our projects, ensuring longevity, durability, and maximum energy efficiency.

Customer-Centric Approach:

At Advantage Construction, you're not just a client—you're part of our family. We listen to your needs, work around your schedule, and ensure you're satisfied every step of the way.

Transparent Pricing:

We believe in honest and fair pricing. You'll get a detailed quote before we start, with no hidden costs or surprises.

Professional Team:

Our team is made up of trained and certified professionals who take pride in their work. They're friendly, respectful, and always ready to go the extra mile.

Insured and Licensed:

For your peace of mind, we are fully insured and licensed. We adhere to all local and national building codes and regulations.

Guaranteed Satisfaction:

We stand by the quality of our work. If you're not 100% satisfied, we'll make it right.
Don't settle for less when it comes to your home or business. Trust Advantage Construction for all your window installation and repair needs in Blaine. Contact us today to schedule a consultation.
Frequently Asked Questions
Can You Help me Choose the Right Windows for My Home?
Certainly! Our team can guide you through the process, helping you choose the best windows for your needs, preferences, and budget.
What Types of Window Services Do You Offer in Blaine?
At Advantage Construction, we offer a wide range of window services including installation, repair, replacement, and maintenance of various types of windows.
How Quickly Can You Complete a Window Repair or Installation Project?
The timeline for each project depends on the complexity of the job, the type of window, and other factors. We strive to complete all projects in a timely manner without compromising on quality. We'll provide an estimated completion date before we start.
Are You Licensed and Insured?
Absolutely! Advantage Construction is fully licensed and insured for all the services we provide. We adhere to all local and national building codes and regulations.
Free Home Inspections,
Schedule Today!
We Are Proud of
What We Do