Window Installation and Repair Becker
Discover unparalleled window installation and repair services in Becker with Advantage Construction. We recognize that your windows are more than just portals to the exterior world. They play an integral role in your home's insulation, natural light admission, and significantly boost your property's visual appeal. So, whether you're contemplating new window installations or need repairs for existing ones, it's vital to entrust these tasks to professionals renowned for their outstanding service, meticulousness, and efficiency.
Choosing us equates to choosing a smooth, worry-free experience. We're not just about installing or repairing your windows – we provide a comprehensive service that includes guiding you to choose the perfect windows for your home, ensuring flawless installation, and offering post-service support to ensure your absolute satisfaction. Place your trust in Advantage Construction for all your window needs because, here, your comfort and contentment are our utmost priorities.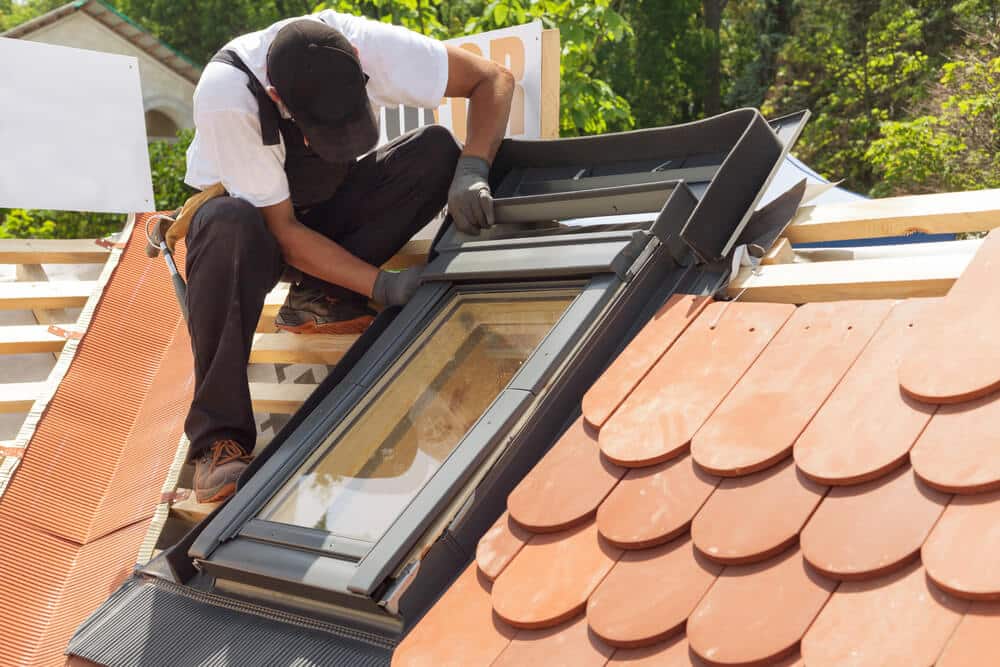 Reasons for Window Repair and Installation in Becker
Window repair and installation in Becker with Advantage Construction provides a multitude of benefits for homeowners. Here are some compelling reasons to consider these services:
Improved Energy Efficiency

: Old or damaged windows can allow drafts, causing your heating or cooling system to work harder. New installations or repairs can significantly improve your home's energy efficiency, potentially lowering utility bills.

Increased Home Value

: New windows can boost your home's value, making it more appealing to potential buyers. It's an investment that often pays off in the long run.

Enhanced Security

: Modern windows often come with improved security features. Installing new ones can make your home more secure and give you peace of mind.

Noise Reduction

: If you live near a busy street or noisy neighborhood, new window installations can provide better sound insulation, creating a quieter, more peaceful home environment.

Aesthetic Appeal

: New windows can dramatically enhance the look of your home, both inside and out. You can choose from a variety of styles and finishes to match your home's decor.

Maintenance Ease

: Modern windows are designed for easy cleaning and require less maintenance than older models. This convenience is another reason many homeowners opt for new window installations.

UV Protection

: Many new windows come with a special coating that blocks harmful UV rays, protecting your furniture and interiors from sun damage.
With Advantage Construction, you can trust that your window repair and installation needs will be met with professionalism and top-notch service, ensuring your home gets the upgrade it deserves.
Window Installation vs. Repair
When it comes to maintaining the integrity and efficiency of your home's windows, two main options are available: window installation and repair. Both have their unique benefits and are suited for different circumstances. Understanding the difference between the two can help you make an informed decision.
Window Installation
Window installation involves completely removing the old windows and replacing them with new ones. This option is ideal if:
Age

: Your windows are old, outdated, and no longer meet the energy efficiency standards of today's modern designs.

Damage

: The damage to your windows is extensive, including issues like rotting frames, broken glass, or persistent leaks that repairs won't adequately address.

Remodeling

: You're remodeling or upgrading your home and want a new window style to match your updated aesthetic.

Energy Efficiency

: You want to significantly improve your home's energy efficiency. Modern windows often come with advanced features like double or triple glazing and low-E coatings that provide superior insulation.
Window Repair
Window repair, on the other hand, involves fixing specific issues with your existing windows without entirely replacing them. This might be the right choice if:
Minor Damage

: The issues with your windows are minor and localized, such as small cracks, loose weatherstripping, or hardware problems.

Cost

: You're working with a tight budget. Repairs can often be more cost-effective than full replacements, especially if the windows are generally in good condition.

Historic Preservation

: You live in a historic home and want to preserve its original features. Professional repair can restore these windows to their former glory while maintaining the home's historic character.

Quick Solution

: You need a quick solution to a problem, such as a broken glass pane or a drafty window, and don't have the time or budget for a full replacement.
At Advantage Construction, we offer both window installation and repair services. Our team of experts can assess your specific needs and recommend the best course of action, ensuring your windows are in top shape and serving your home efficiently.
Why Choose Advantage Construction
Choosing Advantage Construction for your window repair and installation needs brings with it a host of benefits. Here's why you should consider partnering with us:
Experienced Professionals

: Our team consists of highly skilled and experienced professionals who are well-versed in all aspects of window repair and installation. They can handle any job, no matter how big or small, with precision and efficiency.

Quality Products

: We use only the highest quality materials and products for all our projects. This ensures that your new windows will not only look fantastic but will also stand the test of time.

Customer Satisfaction

: At Advantage Construction, customer satisfaction is our top priority. We strive to exceed your expectations at every step of the process, from initial consultation to project completion.

Competitive Pricing

: We believe in providing exceptional service at competitive prices. We're committed to offering value for money without compromising on quality.

Timely Completion

: We understand that home improvement projects can disrupt your daily life. That's why we work diligently to complete our projects on time while maintaining high quality standards.

Comprehensive Services

: In addition to window repair and installation, we offer a wide range of other construction services. This means you can rely on us for all your home improvement needs.
Choosing Advantage Construction means choosing quality, reliability, and a seamless, hassle-free experience. Let us help you enhance the comfort, efficiency, and aesthetics of your home with our top-notch window repair and installation services.
Frequently Asked Questions
How Long Does the Window Installation Process Take?
The duration of the window installation process can vary greatly depending on several factors. These include the number of windows being installed, the type of windows, and the condition of your existing window frames. However, on average, you can expect a professional team from Advantage Construction to install approximately 5-10 windows per day in ideal conditions.
What Sets Advantage Construction Apart From Other Window Service Providers?
At Advantage Construction, what sets us apart from other window service providers is our unwavering commitment to quality and customer satisfaction. We use only top-quality materials and employ skilled professionals with extensive training and experience in window installation and repair. We believe in transparency and maintain open communication with our clients throughout the project. Our focus on energy-efficient products not only benefits the environment but also helps our customers save on energy costs.
How Can I Maintain My Windows After Installation or Repair?
Maintaining your windows post-installation or repair is crucial for their longevity and efficiency. Regular cleaning with non-abrasive, mild detergent is recommended to keep the glass and frames clear of dirt and grime. Inspect the sealants regularly for any signs of wear and tear to ensure they remain airtight.
Free Home Inspections,
Schedule Today!
We Are Proud of
What We Do