Window Installation and Repair Anoka
Welcome to Advantage Construction, Anoka's go-to destination for exceptional window installation and repair services. Our windows serve multiple purposes – they are crucial for insulating your home, inviting in natural sunlight, and augmenting the visual appeal of your property. Whether you're considering the installation of brand new windows or need repairs for existing ones, our proficient team is dedicated to delivering unparalleled service with a strong focus on accuracy and efficiency.
At Advantage Construction, we understand that each home carries its own unique requirements and features. With our wealth of experience, we've mastered the art of offering bespoke window solutions that address a diverse range of needs. From single-pane windows that exude a vintage allure to double-glazed units designed for optimal energy efficiency, we have a solution for every scenario.
By choosing Advantage Construction, you opt for a seamless experience. Our all-encompassing service extends beyond mere window installation and repair – we guide you in selecting the ideal windows for your home, guarantee perfect installation, and provide unwavering after-service support for your absolute peace of mind. Entrust your window needs to Advantage Construction, where your comfort and satisfaction are always our foremost concern. Step into a realm of premium window services – welcome to Advantage Construction in Anoka.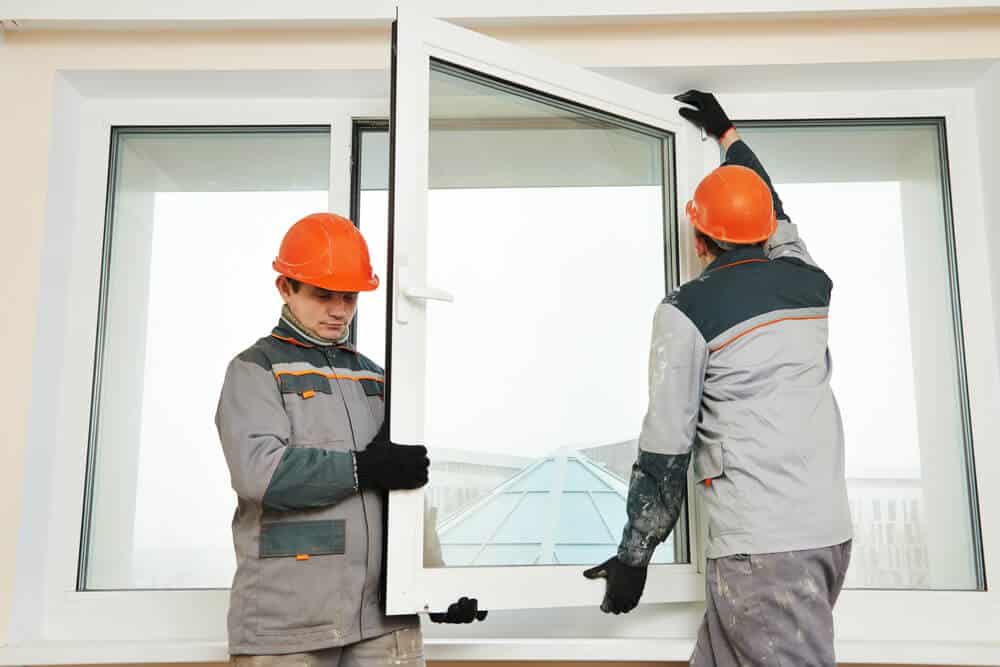 Reasons for Window Repair and Installation in Anoka
Choosing Advantage Construction for window repair and installation services in Anoka brings a wealth of advantages to homeowners. Here are some persuasive reasons why these services are worth your consideration:
Enhanced Energy Efficiency

: Aging or damaged windows can let in drafts, causing your HVAC systems to expend extra energy. By opting for our window upgrades or repairs, you can significantly boost your home's energy efficiency, potentially leading to noticeable savings on your utility expenses.

Appreciated Property Value

: The addition of new windows can raise the market value of your home, making it more enticing to potential buyers. It's an investment that often provides considerable long-term benefits.

Upgraded Security

: Modern windows typically come with advanced security features. Choosing new window installations can strengthen your home's safety measures, providing you with an increased sense of security.

Noise Reduction

: For homes located near high-traffic areas or noisy neighborhoods, new window installations can provide superior noise insulation, creating a more tranquil and peaceful home environment.

Visual Enhancement

: New windows can dramatically improve the visual appeal of your home, both inside and out. With a wide array of styles and finishes available, you can find the perfect match for your home's aesthetic.

Easy Maintenance

: Designed with user convenience in mind, modern windows require less maintenance than their older counterparts and are easier to clean. This added ease is another reason why many homeowners prefer new window installations.

UV Ray Protection

: Many of today's windows come equipped with a special coating that blocks harmful UV rays, protecting your furniture and interior decor from sun damage.
When you choose Advantage Construction, you're not just opting for a service – you're investing in a promise. A promise of utmost professionalism, superior service, and a commitment to ensuring your home receives the upgrade it deserves. We take pride in adding value to your home and enhancing your living experience.
Deciding Whether To Get Window Installation or Repair
When it comes to deciding whether to opt for window installation or repair, several factors come into play. Advantage Construction is here to help guide you through the process.
Consider the Age and Condition of Your Windows:

If your windows are old or in poor condition, they may be less energy efficient, less secure, and more prone to leaks or drafts. In such cases, installing new windows could bring significant benefits, including potential savings on energy bills, enhanced security, better noise insulation, and an increase in your property's value.

Assess the Extent of Damage

: Not all damage necessitates a full window replacement. If the issues are minor, like small cracks or loose seals, these can often be fixed with a simple repair job. However, if the window panes are broken, the frames are rotting, or the windows are not opening or closing properly, it might be time to consider a full replacement.

Evaluate the Cost-Effectiveness:

While repairing a window might seem like the cheaper option in the short term, it's essential to consider the long-term costs as well. If you find yourself constantly needing repairs, the cumulative cost might end up being higher than the cost of a one-time window replacement.

Think About Aesthetics

: New windows can dramatically improve the look of your home. If you're planning to sell your home or simply want to give it a facelift, installing new windows can enhance its curb appeal.

Consider Maintenance Needs

: Modern windows are designed to be low maintenance. If you're tired of regularly maintaining your old windows, new window installations could be a more convenient option.
At Advantage Construction, we're committed to helping you make the best decision for your home. We offer both window repair and installation services, and our team of professionals will assess your specific situation to provide you with the best advice. Whether you choose to repair or replace your windows, we promise to deliver high-quality workmanship and exceptional customer service.
Choosing Advantage Construction for All of Your Window Needs
When it comes to window installation and repair, choosing Advantage Construction is a decision that reaps dividends. We understand that your home is more than just a structure; it's a space where memories are built, and every detail matters, down to the windows that let in the light of the day.
At Advantage Construction, we offer a comprehensive range of window services designed to meet all of your needs. Whether you're looking to install new, energy-efficient windows, repair existing ones, or simply want advice on what would work best for your home, our team is here to guide you every step of the way.
Our experts bring years of experience and a wealth of knowledge to every project. We prioritize quality and customer satisfaction above all else, ensuring that each job we undertake is completed to the highest professional standards. From the initial consultation to the final installation or repair, we work closely with you to deliver results that not only meet but exceed your expectations.
We understand the importance of offering value for money. That's why we provide cost-effective solutions that don't compromise on quality. With Advantage Construction, you can rest assured knowing that you're investing in durability, functionality, and aesthetics when it comes to your windows.
Free Home Inspections,
Schedule Today!
We Are Proud of
What We Do