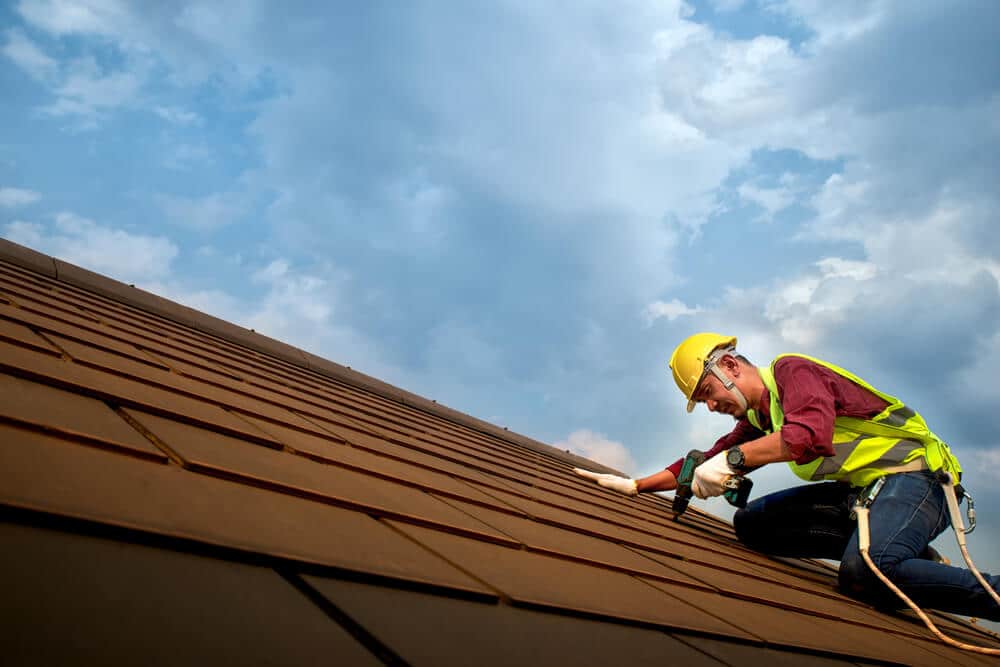 A Dependable Townhouse Roofing Contractor in Rogers, MN
Minnesota is a beautiful state, from its deep forests to its gorgeous wildflowers, to the crystalline lakes, but it is harsh on roofs. The summers are brutally hot, and winters are witheringly cold and laced with severe storms. Minnesota calls for high-quality roofing made with durable roofing materials, which is why Advantage Construction has been the most trusted Rogers, MN roofing contractor for many years
At Advantage Construction, we understand unique townhouse designs and the Minnesota seasons better than anyone else. Our roofing installations are well-suited to withstand harsh weather conditions and complement your particular townhome's design. We also understand the strict balance every townhome owner must strike between protecting their investment and stretching their dollars. You can be sure that our high-quality roof and shingle options won't break your bank.
Contact Us!
Rogers Property Owners' Trusted Roofing Company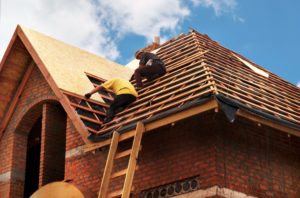 Here at Advantage Construction, we dedicate ourselves to giving our clients the best value for their townhouse roofing installations using the most durable roofing materials. From the first estimate to the last nail, we ensure our clients' expectations are always satisfied or exceeded.
We have been awarded numerous times for our commitment to high-quality roofing. All our roofing installations meet exceptional quality, durability, and energy efficiency standards, making us an Owens Corning "Top of the House" Certified Installer. Our excellent customer service has won us an A+ rating with the Better Business Bureau.
However, excellent roofing is more than just great materials. We strive to make sure our people are as reliable as our insulation. Our project managers are always accessible and keep your jobs flowing seamlessly. We empty our on-site dumpsters daily, so you don't have to worry about debris cluttering your property. We also promise exceptional communication and customer support before, during, and after the job.
We at Advantage Construction are roofing contractors who also do our best to improve our Rogers, MN community. We are proud to partner with the Invisible Wounds Project in their support for Vets and First Responders with PTSD. We believe in giving back to those who have given so much by making an effort to recruit former military service men and women.
Insurance Claims Process Made Easy
Severe storm damage to a home is a devastating emotional and financial experience, which is why Advantage Construction will walk you through the entire insurance claims process. Our expert project managers will thoroughly document all the storm damage you need to include on your insurance claim. Once you file the claim, we will support you to ensure you get a fair payout from your insurance company.
Learn More
Digitally Design the Ideal Roofing Solution
There are plenty of choices when it comes to townhouse roofing installations. From construction materials to color combinations to style, the means to make your townhome your own are more accessible than ever! However, with all these roof and shingle options comes uncertainty. What if your preferences don't look as good on the roof as in your mind? With our digital design tools, you can design your new roof in any number of ways.
Explore our roof and shingle options today with these tools:
High-Quality Roofing Materials
Here at Advantage Construction, we pride ourselves on using only the most durable roofing materials to make the highest-quality roofing systems, no matter which roof and shingle options you choose. You can rest assured that your new roof will be ready to withstand the Minnesota elements for many years.
Shingles
Shingles have long been the traditional choice for roofs for a good reason, and modern asphalt shingles are flexible and rigid against impact from hail or fallen debris. Shingles are also an excellent choice for their inherent noise-dampening and fire-resistant properties. We have a great variety of shingles available, which keep your home warm and dry and enhance curb appeal and property value.
Metal Roofing
Metal roofs give any townhome a sleek look, minimal maintenance, and high quality. Admittedly, metal roofs cost more than shingles. Still, with their long lifespan and resistance to fire, many townhouse owners find metal roofs to be an excellent long-term investment in reliable protection.
Cedar Shakes
Cedar shakes may be the roof you need if you're looking for a surefire way to enhance your curb appeal. Cedar shakes do require more attention to maintenance, such as an application of water repellant every five years. However, for property owners who crave a sophisticated, elegant, and unique design, cedar shakes are well worth the investment.
Get Started on Your Perfect Rogers Townhouse Roofing Project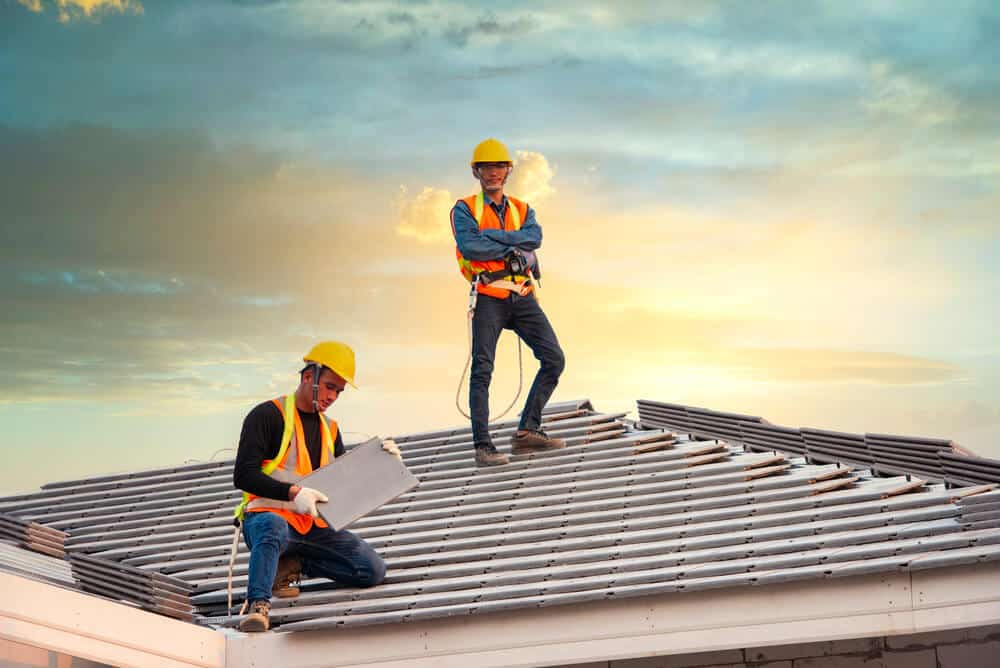 Advantage Construction strives to provide your townhome with the best roofing possible within your budget. Our team of trusted Rogers, MN roofing contractors will give you Minnesota's best service, from consultation to finishing. Inspections are always free, so design your new roof today.
**See actual warranty for complete details, limitations, and requirements.
Contact Us!