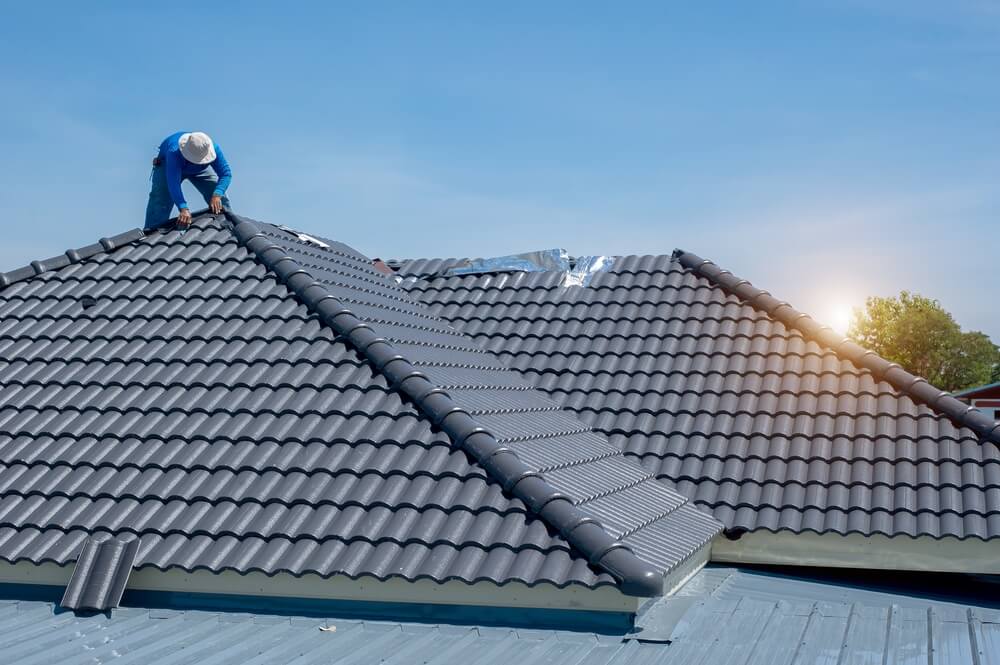 A Dependable Townhouse Roofing Contractor in Maplewood, MN
Minnesota weather ranges from hot summers to freezing winters, with rain and snow impacting your roof during those seasons. You want your townhouse to stay safe and dry regardless of the weather, so you must choose the ideal roof for your Maplewood residence.
Installing and repairing townhouse roofs differs from standalone residences because of the shared walls. Advantage Construction is a roofing contractor in Maplewood, MN that can handle roofing your townhouse in a way that protects your home completely without leaving a disconnect between your roof and your neighbors.
Advantage Construction uses durable roofing materials, whether you choose shingles, metal roofing, or cedar shakes. We can help you every step of the way, from assessment to design choices to roofing installation.
When you first contact us, you'll get a free inspection. From there, we can help you choose a roofing material that looks best with your townhome siding or paint color. We'll draw up an estimate so you know what the roof will cost. We know you don't want to spend a fortune on a new roof in Maplewood, so we'll work with your budget.
Maplewood Property Owners' Trusted Roofing Company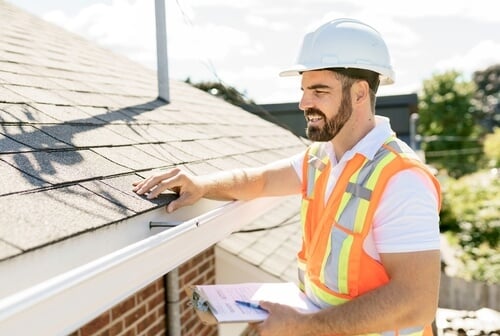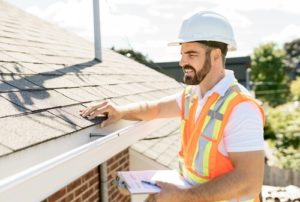 Investing in a new roof takes a lot of trust. You want to choose a roofing contractor in Maplewood, MN that won't leave you hanging during bad Minnesota weather. Our professional roofers understand the importance of sticking to a timeline for a repair or roofing installation.
Our team includes a project manager to ensure we meet all deadlines. We also provide a dumpster to discard your old roof materials and haul the dumpster away when we finish the job. Getting a new roof doesn't have to be stressful if you call Advantage Construction.
Insurance Claims Process Made Easy
Inclement Minnesota weather can cause roof damage, so your insurance company will pay for repairs or replacement. Instead of dealing with insurance claims during this stressful time, trust a company that knows the process.
Advantage Construction starts by inspecting your roof to assess weather damage. Once your insurance company approves the claim, we remove the old material and ensure your townhouse roof is structurally sound. Our professionals will inform you about adding insulation, drip edges, or water shields under your insurance policy.
Digitally Design the Ideal Roofing Solution
Try out these digital design tools if you're unsure how a new roof will look on your townhome. You can design your new roof and see how different materials best suit your home's siding or paint colors. You can compare shingles to cedar shakes to metal roofing without spending a penny.
Try these simple online design tools:
High-Quality Roofing Materials
People may think that there aren't unique choices for roofing materials, but Advantage Construction has many roof and shingle options. You can choose durable roofing materials based on your townhome's aesthetic.
Shingles
Shingles are the most common high-quality roofing material for townhouse roofs. They come in different colors and textures, so you can find a shade that complements your siding or house paint. Shingles come in many sizes, so you can choose larger sheets to provide a cohesive look or smaller pieces to create a unique design.
Asphalt shingles last for years and keep your roof cool, lowering utility costs. They also block noise you might otherwise hear due to neighbors, traffic, and weather. Shingles are resistant to wind and can stay in place during extreme weather.
Metal Roofing
Metal roofing is a unique option that lasts longer than any other material, with an average lifespan of 40 to 70 years. It also has an excellent fire rating, so you know it will keep your family safe. Like shingles, metal roofing will reflect heat instead of absorbing it, keeping your townhouse cool and your utility bill low.
Metal roofs use recycled material and have less environmental impact than asphalt shingles. They're so light that we can install them over a shingle roof without burdening the townhouse's structure. This unique material can make your townhouse look stylish, so consider metal roofing when you contact Advantage Construction.
Cedar Shakes
Cedar shakes are an excellent choice if you want to stand out from your neighbors and add style to your townhouse. With proper care, your cedar shake roof can last up to 30 years.
This material is natural wood, so we'll coat it with a water-repellent stain to keep it looking its best despite the Minnesota weather. You can get red or white cedar shingles, but the stain we add can also impact the overall aesthetic. These shingles look great with any color of siding or house paint.
Get Started On Your Perfect Maplewood Townhouse Roofing Project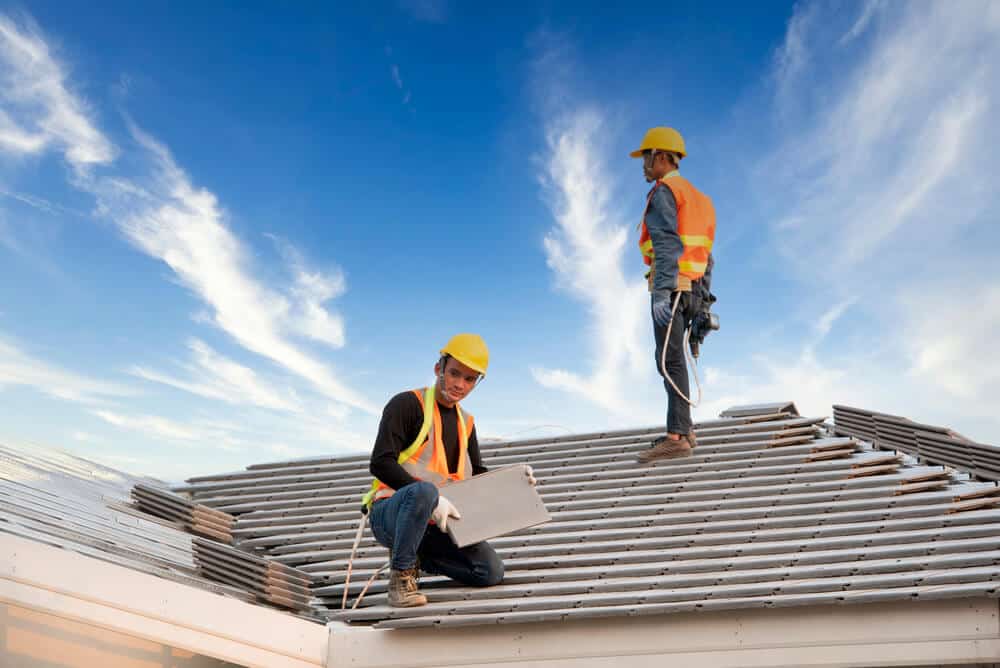 There's no need to put off your roofing project. Since you can digitally design the roof of your dreams, you should contact Advantage Construction, a roofing contractor in Maplewood, MN. Our professionals will come to your townhouse for a free inspection to help you choose the right roofing materials.
**See actual warranty for complete details, limitations, and requirements.