The Best Team Offering Reliable Townhouse Roofing Contractor in Cottage Grove, MN
Minnesota's unpredictable weather can become a problem for any townhouse with a rundown roof. So, if you're a townhome owner looking for a roofing contractor in Cottage Grove, MN, look no further.
Advantage Roofing has helped Cottage Grove townhome residents and townhouse property owners with their roof replacement or repair projects and other reliable construction services for many years. We use high-quality roofing materials to construct roofs that enhance your property's curb appeal and match your preferences to ensure quality service.
Cottage Grove Property Owners' Trusted Roofing Company
Maintaining the roof of your townhouse is essential for any property investment, and that is why you should find a reliable roofing contractor in Cottage Grove, MN. Constructing a sturdy roof takes time and money, so we prioritize providing the best affordable services along with premium roof and shingle options.
We thoroughly examine every townhouse owner's requests when creating a project plan that suits their property. We can even provide an extended 50-year shingle warranty through our status as an Owens Corning Platinum Preferred Contractor.
Our team offers a wide selection of roofing services to anyone living in a townhome, such as:
Full roof replacements
Repairs (including missing shingles or roof leaks caused by ice dam formation)
Roof inspections
Our specialists will be happy to answer any questions you might have about our townhouse roofing services throughout your project's duration. Throughout our roof construction process, we clean up any waste left behind each day we work until your project's completion.
Insurance Claims Process Made Easy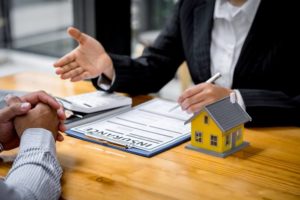 If your townhome received significant damage from any storms that hit Cottage Grove, paying for roofing installation, repairs, or replacements might feel overwhelming if you have a limited budget.
Applying for a homeowners' insurance claim can take a long time. Thankfully, our team of specialists at Advantage Construction can help you through every step to simplify the process.
After a storm hits your property and causes damage, our specialists will inspect your townhouse's damages for free when you request an inquiry. We'll also contact your insurance provider for an estimate based on the claim we send.
Once your insurance claim is approved, our contracting team can begin working on your project and offer many roof and shingle options to keep your property in good condition.
Digitally Design Your New Roof
Townhome roofing styles can vary from house to house. Although it's hard to find a roofing contractor in Cottage Grove, MN, that offers personalized roofs for their customers, Advantage Construction allows you to customize your townhome roof's style, materials, and colors to match your preferences.
You can browse through a wide selection of roof and shingle options through our digital design tools to help you design your new roof for your townhome, including:
Advantage Construction's High-Quality Roofing Materials
There are many reasons to hire a local roofing company for your next roofing installation. When you choose Advantage Construction as your roofing contractor in Cottage Grove, MN, our specialists ensure high-quality roofing services for all of our customers. We even want you to be part of the process and help design your new roof. This prioritization includes constructing your new roof with durable roofing materials that can withstand wear and tear from the elements for many years.
Take a look at some of these roof and shingle options if you're having trouble looking for a townhouse roofing material that matches your budget and the building's style.
Shingle Roofing
Our asphalt shingles are some of the most durable roofing materials around, and are ideal for roofs of many shapes and sizes. Townhouse property owners across Cottage Grove can choose from a wide selection of color options to give their homes a personal touch.
Our shingle roofing material is affordable, easy to install, can reduce noise travel, has a great fire rating, and is impact-resistant to most weather damage, offering year-round protection against Cottage Grove's harshest winters and summers.
Metal Roofing
Metal roofing is an excellent option for townhome property owners to consider if they prefer spending extra to install a low-maintenance yet weather-resistant roof. Metal roofs also have an industry-rated fire rating and are made of possibly the most durable roofing materials around, so they last longer than most shingle roofs.
Cedar Shakes
Our natural cedar shake roofing is an excellent solution for property owners interested in installing a stylish yet durable roof that protects townhouse residents from Minnesota's severe weather conditions, including harsh winds from summer and winter storms, while providing townhomes with enhanced insulation.
Cedar shakes require more maintenance than roofs made with other materials. The best way to keep them intact is to add a fresh coat of water repellant and stain them every 5 years.
Get Started On Your Cottage Grove Townhouse Roofing Project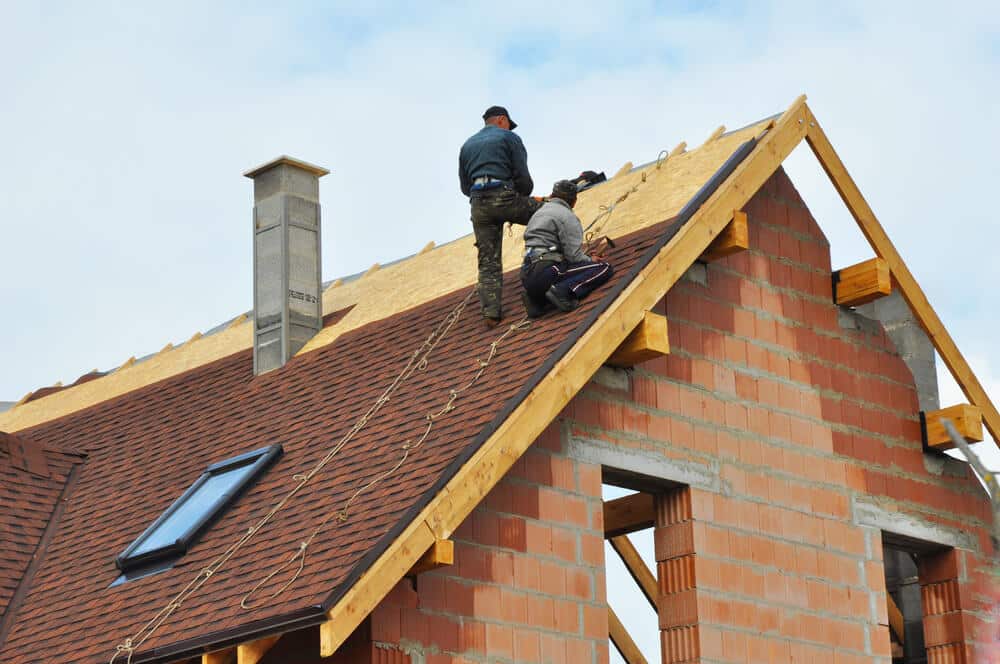 If you're looking for the best roofing contractor in Cottage Grove, MN, to help you move forward with your townhouse roofing installation or repairs, consider reaching out to Advantage Construction for budget-friendly solutions.
Our professional team uses the best durable roofing materials to keep your townhome in top condition. If you're interested in starting a high-quality roofing project, like a new roofing installation after you design your new roof, contact us today to schedule a free inspection and tell us what roofing services you'd like us to perform on your townhome.
**See actual warranty for complete details, limitations, and requirements.