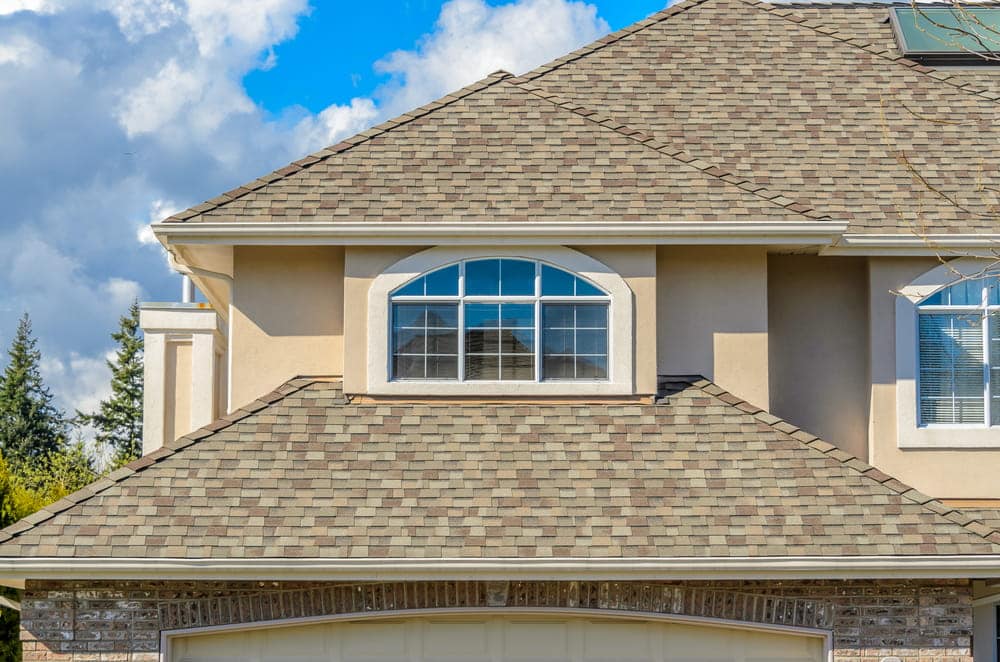 Durable and Affordable Roofing for Your Townhome
Advantage Construction understands the challenges it takes to design your new roof, finding the best high-quality roofing materials, choosing from a variety of roof and shingle options, and installing the roof. From the very beginning, we are committed to providing quality work and materials to our clients.
As a trusted partner and roofing contractor in Andover, MN, we have partnered with many townhome residents and owners to give them the best new roofs possible. Our roofing installation teams understand what Minnesota seasons are like as well as the value of preserving the unique designs of each townhouse.
We also know that you do not want to break the bank while you get your home in great shape. Our customers always get the best value for their townhouse roofing projects. We provide the most durable and high-quality roofing materials on the market, and our teams are well equipped and trained. Our goal is that every roofing installation exceeds your expectations by the time we hit the final nail.
CONTACT US!
Andover Property Owners' Most Trusted Roofing Contractor
Roofing projects are a significant undertaking. We understand that you want to work with a reputable and reliable townhome roofing contractor to design your new roof. With Advantage Construction, you'll receive durable, energy-efficient, and high-quality roofing systems. We ensure that each roofing system has proper ventilation, attic insulation, and a variety of roof and shingle options to choose from. Our team of roofing installers has earned the title of an Owens Corning "Top of the House" Certified Installer, and they live up to it.
Transparency and honesty are essential values to us at Advantage Construction. You'll never have to worry about miscommunication or missed project timelines with our . Our aim is that the entire process is hustle-free for you. We want you to relax knowing that we will deliver the best roof for your townhome. The exceptional service we promise includes:
An accessible and trustworthy project manager who will ensure the job flows smoothly and communicates clearly on any updates.
A clean and tidy environment with daily dumpster removal.
Continuous customer support through open and regular communication.
A digitally-designed townhome roof that perfectly suits your needs.
Digitally Design the Perfect Roof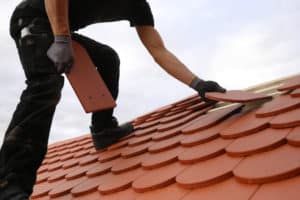 At Advantage Construction, we strive to give each customer a uniquely ideal experience, so we offer you the chance to design your new roof. You can pick the materials, color combinations, and style.
We'll use our trademarked online design tools to show you what your roof will look like. You'll be able to change any of these elements before official repairs or installations begin. Explore your townhouse roof and shingle options today using our available online tools:
Our High-Quality Roofing Material Options
Advantage Construction offers only the highest-quality roofing systems made from durable roofing materials. When choosing us as your roofing contractor in Andover, MN, you know you're getting only the best roofing materials. Our customers come first, so we give them the best options to protect their homes from the Minnesota elements. Our durable roofing materials include:
Shingles
Asphalt shingles are great due to their high fire ratings and ability to dampen noise. Traditional shingles have a lot of curb appeal, are flexible, and can resist impact from falling debris. Whichever one you choose, our team can and will make it work for your roofing needs.
Metal Roofing
Metal roofing is sleek, high quality, and low maintenance. Townhome owners find them a great long-term roofing solution. Although they are higher in cost, they are by far some of the most durable roofing materials. They also have a high fire rating, making them an excellent investment for the townhome owner looking for reliable protection.
Cedar Shakes
Sophistication and elegance meet curb appeal in cedar shakes roofing. Its unique design makes your home an eye-catcher in the neighborhood. They require more maintenance but are worth the investment.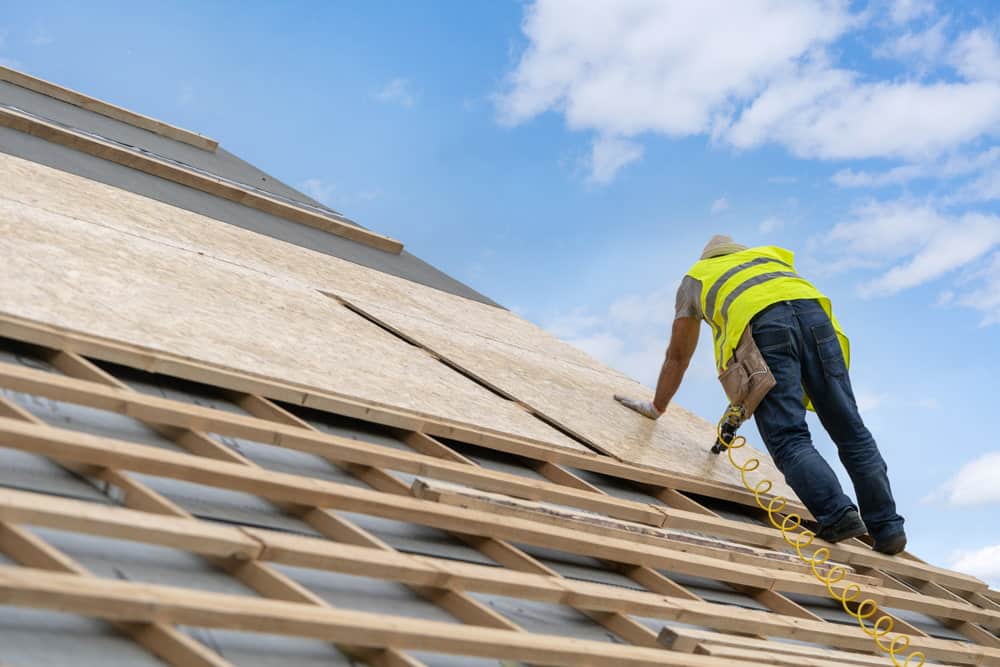 Get Started on Your Andover Townhouse Roofing Project
If you want to start working with the best roofing contractor in Andover, MN, reach out to Advantage Construction. You'll get to partner with tried and trusted roofing teams to help you get the roof of your dreams within your means.
Whether you want a new roof installed, your roof inspected, or repairs done to your old roof, Advantage Construction is here to help. We will make your Andover, MN townhouse shine with the best roofing materials and budget-friendly options. Contact us today to schedule your free inspection and start your Andover townhome roofing project.
**See actual warranty for complete details, limitations, and requirements.
CONTACT US!