Fast, Safe, Affordable Townhome Ice Dam Removal
Ice dams can cause a lot of damage to your townhome's roof, attic, and other areas of the interior. Failing shingles, mold, and further water damage is the last thing you want to deal with during the harsh winter season when you should be relaxing comfortably within your townhouse.
Unfortunately, it's challenging to escape the dangers of ice dams when you live in a cold climate like the Midwest. As a result, you need a reliable townhome contractor to take care of your ice dam removal needs during the winter months. At Advantage Construction, we're proud to provide the top ice dam removal services for townhomes in the Twin Cities and beyond.
Instead of allowing ice dams to accumulate and cause damage to your townhome, it's time to act fast. Our experienced team can safely remove ice dams from your townhome roof and install an effective townhome attic insulation system to help eliminate the likelihood of experiencing ice dams on your property in the future. Contact Advantage Construction to schedule your townhome ice dam steaming services today.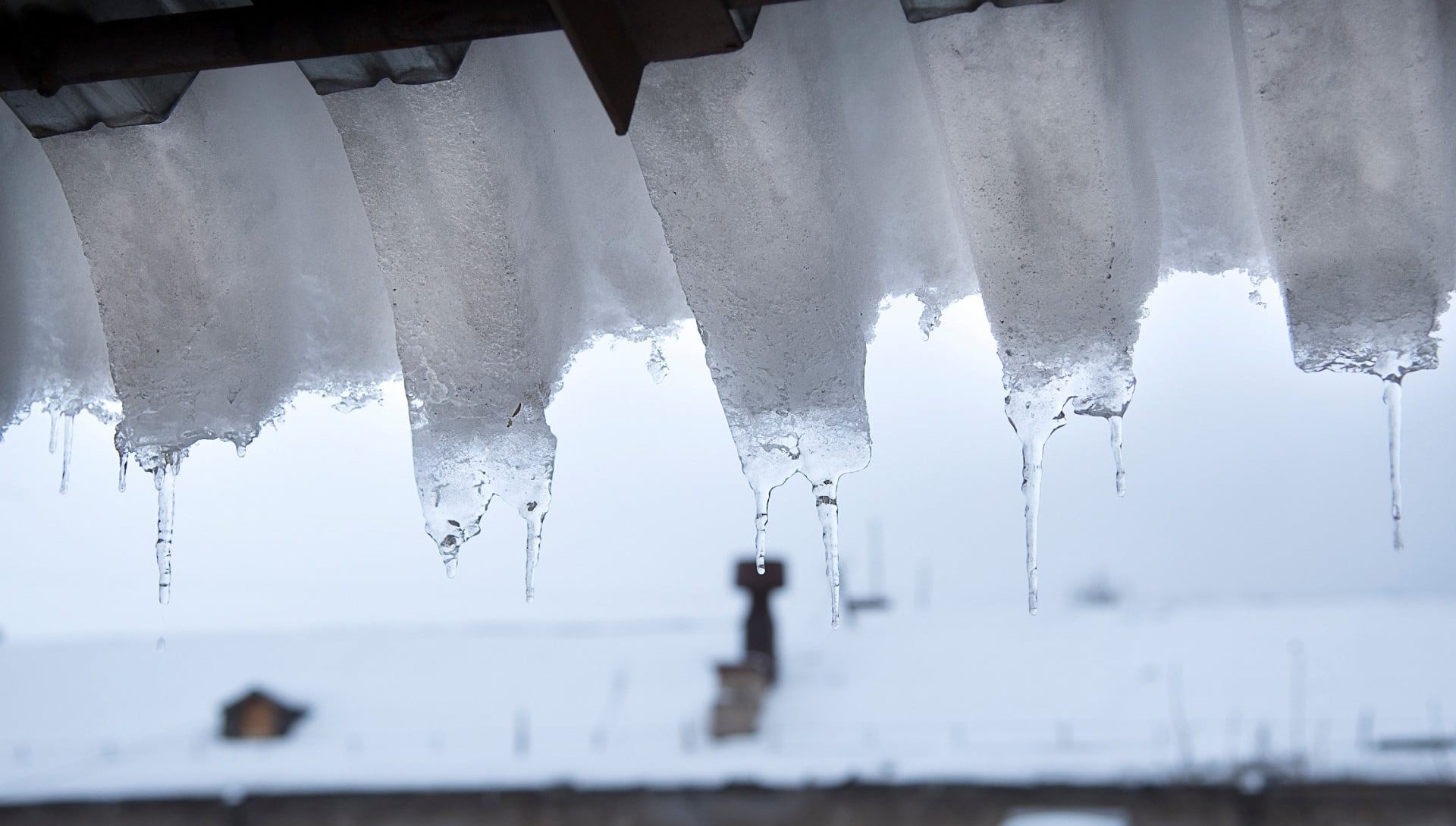 Watch Out for Ice Dams This Winter
If you live in an area where snowy and icy conditions are common, you're likely already familiar with ice dams. Essentially, an ice dam is an ice ridge, which forms along the edge of your roof, preventing melting snow from draining properly. When temperatures fluctuate, and ice or snow thaws, the water pools behind the ice dam and potentially leaks into your attic or re-freezes, causing damage to your roof.
Water damage from ice dams is one of the most frustrating issues a homeowner can face, often affecting ceilings, walls, insulation, and woodwork with stains and mold. Although ice dams can create quite a headache, you don't have to worry about water damage when working with Advantage Construction. We offer affordable townhome ice dam removal so your home's roofing and interior can remain protected all winter. Plus, we can implement a high-quality townhome attic insulation and ventilation system to minimize your need for repeated ice dam removal each winter.
Don't let water accumulation wreak havoc on your townhome. Put your trust in the professionals at Advantage Construction to provide high-quality ice dam removal services for townhouses in the Twin Cities. Fill out our simple online contact request form to get started with ice dam steaming services for your townhome.
Watch the short video clip below to see how gently and effectively our Ice Dam Steamer System works without damaging the shingles.
What We Do
Advantage Construction is a proud Owens Corning Platinum Preferred Roofing Contractor, providing safe and professional ice dam steaming services for townhomes. You can trust our team of industry-trained experts to quickly and easily remove townhome ice dams without impacting the structural integrity of your roofing or gutter systems.
So, how do we safely remove ice dams from our customers' townhouses? The process is simple. We utilize our innovative Ice Dam Steamer System, which operates at a temperature of 290 degrees, to optimize townhouse ice dam removal.
Unlike high-pressure power washers, which can cause damage to your roof or shingles, the Ice Dam Steamer System is safe and gentle. We heat the existing ice dams to precisely the right temperature, resulting in less water runoff and a much smoother ice dam removal experience than alternative methods. Then, we will also set you up with robust attic insulation and ventilation systems to eliminate any future ice dam issues.
If you're ready to protect your townhome from damage due to ice damming, don't wait! Contact us today to schedule your townhome ice dam removal services with a team of contractors you can trust.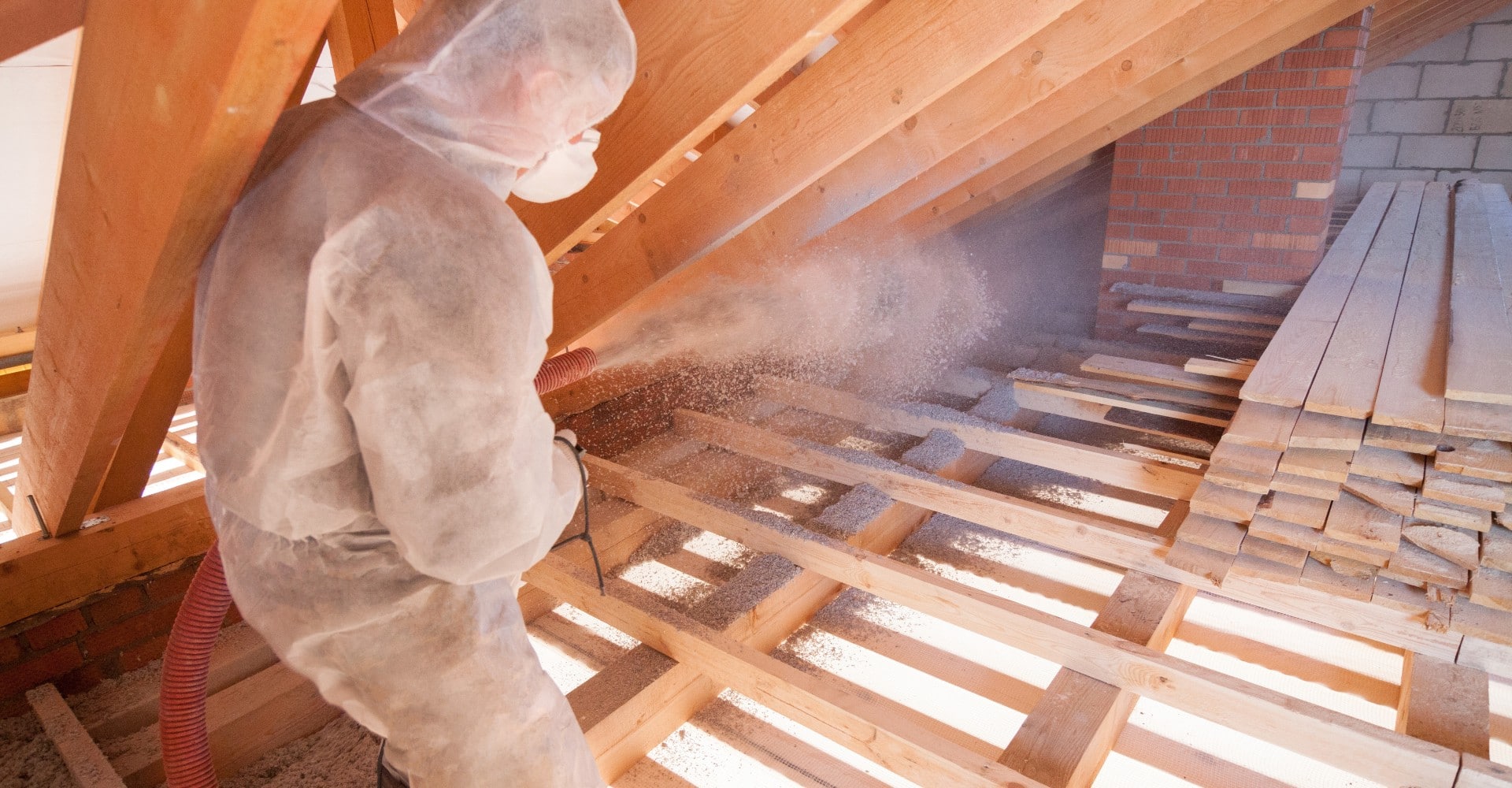 Townhome Attic Insulation Can Eliminate Ice Dams
Although our Ice Dam Steamer System is incredibly effective, there are still additional ways you can make your townhouse safe from further damage. For example, the proper attic insulation system can add significant protection to your townhome. Thus, installing adequate attic insulation in your townhome is essential, and our team of experts at Advantage Construction has you covered.
We have vast experience installing attic insulation, plus the proper attic ventilation systems, so your home stays protected throughout every season. Not only is attic insulation an excellent way to eliminate ice dam formation in the first place, but it also provides an array of additional benefits, such as:
Lower heating and cooling costs
Energy efficiency improvements
Reduced energy loss
Less overheating of shingles
Mold, mildew, and wood rot prevention
Pest infestation prevention
And more!
If you're investing in ice dam steaming services for your townhouse, it makes sense to include an evaluation of your existing townhome attic insulation system to see if there are any weak spots. Then, our specialists can install the proper townhome attic insulation as needed to keep your home protected long-term.
At Advantage Construction, we utilize the Owens Corning AttiCat blown-in insulation system, giving our customers an affordable yet effective option for their townhome attic insulation. Owens Corning is one of the best names in townhouse attic insulation, and you can trust your new system to last for years to come. Contact us today to learn more about the additional protection proper attic insulation can provide to your townhome and schedule your initial attic insulation consultation with Advantage Construction.
Protect Your Entire Townhome and More With Advantage
Townhome ice dam removal isn't the only thing you'll find at Advantage Construction. In addition, we offer an array of services for all kinds of homes and buildings. Whether you own a commercial business, a residential home, or a townhouse, our team has you covered. Select Advantage Construction as your trusted partner in commercial and residential renovation and repair services in the Twin Cities, including:
Window Replacements
Exterior Construction
Roofing
Siding
Attic Insulation
Storm Repairs
Insurance Claims Assistance
And More!
Our team of experienced construction professionals and support staff strives to provide you with outstanding customer service and durable, high-quality results. We can even assist you with your homeowners' insurance claims, helping you avoid any stress or hassle. Contact us today to schedule a consultation for commercial or residential renovations, storm repairs, or any other additional townhome services you may need.
Trust the Experts for Your Townhome Ice Dam Removal
Ice dams are dangerous and often cause costly damage to homes and townhouses. Unfortunately, cold climates like the Midwest are far from immune to the effects of ice damming. However, with the experts at Advantage Construction at your side, there's no need to worry.
In addition to an array of other commercial and residential construction services, we specialize in townhome ice dam steaming, utilizing our high-temperature Ice Dam Steamer System to safely remove ice dams from your townhome roof and downspouts. If you spot ice dams forming on your roof, submit a contact request to Advantage Construction right away. Our trusted team will have your townhome ice dam steaming done in no time!
Free Home Inspections,
Schedule Today!
We Are Proud of
What We Do