Siding Installation Contractor Big Lake
It's More Than Just Curb Appeal
At Advantage Construction, we take pride in offering a diverse range of top-notch siding options that will give your home a remarkable facelift and save you valuable time on exterior upkeep. With constant technological advancements, achieving a captivating exterior has never been easier. We invite you to explore our extensive collection of siding materials, as we are confident you will discover the perfect match for your needs.
When choosing the ideal siding material for your home, we encourage you to consider functionality and curb appeal. Our high-quality siding solutions are designed to withstand the harshest weather conditions and potential hazards, ensuring your home remains well-protected for years. Rest assured that our team of siding experts is here to guide you through the selection process, considering factors such as the unique climate of Big Lake, your budget, and maintenance requirements. We understand that every homeowner is different, and we aim to help you turn your dream home into a reality. Trust us to be your go-to siding installation contractor in Big Lake.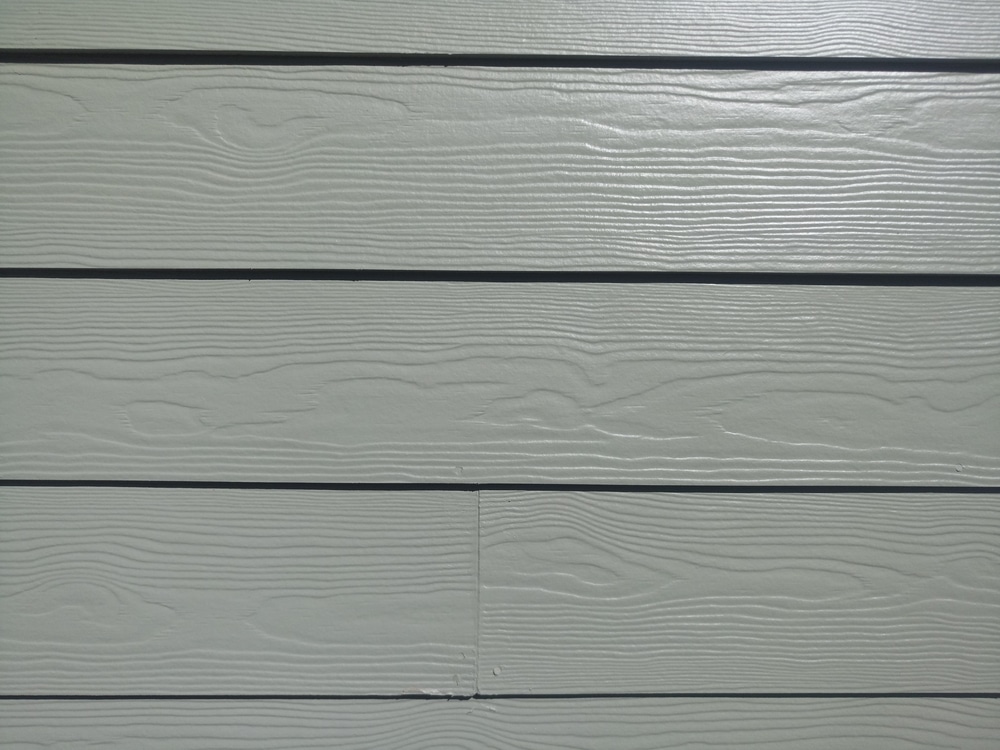 Protect Your Home With Functional Siding
The weather in Big Lake can be unpredictable, so having reliable siding for your home is crucial. Unexpected storms and inclement weather can strike anytime, threatening your home's exterior. Damaged siding leads to costly repairs and escalates into more significant issues. Our skilled professionals will handle the repairs efficiently and ensure that your siding is installed and maintained to withstand the harshest elements.
An Assortment of Siding Options
At Advantage Construction, we understand that each homeowner in Big Lake, Minnesota, has distinct needs and desires. Our unwavering commitment is to meet and surpass our customers' expectations every single time. It is with great pride that we present a wide array of cutting-edge siding choices, setting industry standards and catering to the diverse preferences of our valued customers.
Premium Vinyl Siding
Many homeowners opt for premium vinyl siding due to its exceptional durability and minimal maintenance needs. The affordability and the advantage of never requiring painting make it appealing. With continuous technological advancements, today's high-tech vinyl siding is considerably thicker and more robust than its predecessors. The variety of vinyl materials available now allows homeowners to select from various styles, patterns, and trims, ensuring a perfect match for their preferences.
Our premium vinyl siding stands out as it is infused with color pigment throughout the entire material, guaranteeing that its vibrant appearance lasts for years. Say goodbye to worries about wood rot or the hassle of repainting or staining. With Advantage Construction's premium vinyl siding, you can enjoy a stunning exterior that requires a simple wash with a garden hose to keep it looking as good as new.
Insulated Vinyl Siding
When it comes to top-quality siding options, one standout choice is insulated vinyl siding. This exceptional type of premium vinyl siding features a clever addition – a layer of contoured foam insulation. This ingenious feature significantly enhances the energy efficiency of your home. Insulated vinyl siding is the perfect solution for homeowners seeking ways to improve energy efficiency, reduce outdoor noise, and enhance curb appeal. Its unique design adds to the elegance of your home's exterior and ensures remarkable strength and reliable protection.
Steel Siding
Choosing steel siding offers homeowners a winning combination of beauty and durability. This non-combustible material requires minimal maintenance, granting you peace of mind and saving time and effort. With steel siding, the hassle of painting becomes a thing of the past. A simple wash with a garden hose, just like our premium vinyl siding, is all it takes to keep it looking pristine. But that's not all – steel siding is also an eco-conscious choice. Its recyclability makes it a more environmentally friendly option than traditional vinyl siding. Investing in steel siding is smart as it offers a lifespan of up to 40 years, ensuring your home remains protected and looks fantastic for decades.
Engineered Wood Siding
For homeowners who appreciate the classic charm of traditional wood siding but are concerned about the maintenance involved, engineered wood siding is the perfect solution. This cost-effective option offers the best of both worlds. Crafted from composite wood materials, engineered wood siding boasts superior resistance to insects, mold, and mildew, unlike natural wood siding. As your trusted siding installation contractor in Big Lake, Advantage Construction proudly presents LP SmartSide Siding—a game-changer in engineered wood siding. With LP SmartSide Siding, you can enjoy the warmth and beauty of traditional wood siding, which many homeowners find appealing, along with a host of additional benefits. Engineered to be durable and dimensionally stable, LP SmartSide Siding ensures your home's exterior maintains its elegance for years to come.
Hardie Board
Hardie board siding by James Hardie, also known as cement board siding, stands out as a tried and true choice. This siding option has withstood the test of time and has seen varying popularity among homeowners. Crafted from fiber cement, Hardie board boasts an impressive fire rating, offering a layer of safety and protection for your home. As a leading siding installation contractor in Big Lake, Advantage Construction proudly offers the enduring benefits of Hardie board siding.
With little to no maintenance required, this siding choice is a dream come true for busy homeowners. Its remarkable resistance to inclement weather ensures your home remains well-protected in the harshest conditions. Hardie board comes with the assurance of a 50-year warranty, making it a wise and long-lasting investment for your property.
Boral Versetta Stone®
If you're seeking to elevate the appeal of your property with a touch of distinctive elegance, Boral Versetta Stone® presents an enticing choice for stone accents. Many homeowners opt for these exquisite stone veneers to achieve the desired look without the hassle of pouring additional concrete footings or enduring extensive wear and tear over time. Boral Versetta Stone® not only adds a unique panelized design to your home and ensures easy installation with mechanical fasteners, saving you valuable time and effort.
Siding Repair
At Advantage Construction, we understand the impact of Minnesota's unpredictable weather on your beloved home. While storms pose a significant threat, other factors can jeopardize your siding integrity. Improperly installed siding can lead to premature repairs or replacements, causing unnecessary expenses and inconvenience. Many factors can cause damage to your home siding:
Incorrect installation

Storm damage

Water damage

Extreme temperatures

Rot and rust

Mold and mildew
Advantage Construction Will Provide You With High-Quality Siding Every Time
As a reliable siding installation contractor in Big Lake, Minnesota, Advantage Construction is your go-to team for all home siding needs. Whether you're constructing a new home, upgrading your current one, or dealing with weather-related damages, we are here to assist you every step of the way. Our dedicated siding experts are well-prepared to guide you in choosing the ideal siding material that perfectly complements your unique needs, expectations, and home design.
We understand the significance of your home as a valuable investment and are committed to providing top-notch protection for it. With a customer-centric approach, we prioritize your satisfaction above all else. Advantage Construction offers unparalleled services, ensuring your home's siding is in the best hands possible. Contact us today to discover our various siding materials, and let us turn your dream home into a reality.