A Dependable Townhouse Roofing Contractor in Saint Louis Park, MN
Saint Louis Park residents can trust the experts at Advantage Construction with their roofing installation. From repairs, replacements, and new installations, we have the knowledge and experience to handle any townhouse roofing job, big or small. Let us design your new roof!
If your roof needs professional attention, you shouldn't settle for anything less than the best roofing contractor in Saint Louis Park, MN, and surrounding areas. Advantage Construction uses only high-quality roofing materials and employs highly-skilled experts in roofing installation. So when you trust us to complete your next townhome roofing repair, you can rest easy knowing we will get the job done right the first time.
Saint Louis Park Property Owners' Trusted Roofing Company
Installing, replacing, or repairing the roof of your townhouse is not always straightforward. We understand how vital it is for you to have a functional and affordable roofing system for your Saint Louis Park townhouse. However, the professionals at Advantage Construction know the challenges and uncertainties homeowners face with roofing problems.
Although roofing issues can be common for many residents after extreme Minnesota weather, Advantage Construction wants to put your mind at ease. As a reputable and trustworthy roofing contractor in Saint Louis Park, MN, we go above and beyond to handle every step of your project professionally with high-quality roofing materials and service.
In addition to our durable roofing materials, choosing Advantage Construction ensures exceptional service, including:
A dedicated project manager for your job for smooth operations
Top-notch communication and customer service the entire time
Daily dumpster removal for a safe worksite
Contact Us
Insurance Claims Process Made Easy
Residents looking for a roofing contractor in Saint Louis Park, MN know how unpredictable the changing weather can be. If your townhouse suffered damage due to extreme winds, hail, or other weather-related incidents, Advantage Construction is here for help with your roofing installation.
Our professional team is knowledgeable in the insurance claim process and are experts in the field. We will have one of our trained staff come out for a free, no-obligation roofing inspection on your townhome to design your new roof. We know what to look for and how to assess any damage and help point out potential problems.
You can trust our roofing contractor in Saint Louis Park, MN at Advantage Construction to create a comprehensive insurance inspection report for your insurance company and have your claim assessed swiftly. We know you want to have your townhouse functional as soon as possible and aim to minimize the time you spend completing paperwork and dealing with insurance adjusters.
Learn More
Digitally Design the Ideal Roofing Solution
Advantage Construction makes starting your roofing installation project simple if you need to install a new roofing system on your townhouse. We offer several digital tools so you can design your new roof and see how it will look before work begins.
Saint Louis Park townhome owners can browse and select roof and shingle options that adhere to their HOA while looking great and protecting their residences.
High-Quality Roofing Materials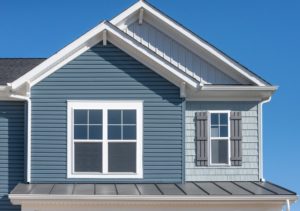 A durable and dependable townhouse roof is vital to protect you and your home. Advantage Construction uses only high-quality roofing materials to ensure that your next project will last for decades. Trust our roofing contractor in Saint Louis Park, MN to take care of your roof.
However, not all townhouses require the same materials or methods. Advantage Construction offers numerous ways to protect against harsh Minnesota weather with various options, including shingles, metal roofing, and cedar shake. We have many roof and shingle options to make your home stand out.
Shingles
Shingles are among the more popular choices for many townhome owners in Saint Louis Park. They are resistant to impact and help with noise reduction, making them a high-quality roofing choice for many residents. In addition, these durable roofing materials are available in several colors and styles within many brands, providing customizability and enhancing your home's curb appeal.
Metal Roofing
High-quality metal could be your best choice if your townhouse needs durable roofing materials. Advantage Construction offers professional installation of premium metal roofing materials that will last for years and require minimal maintenance. The roofing contractor in Saint Louis Park, MN we send will provide you with a free estimate. Many townhouse residents find the longevity of a metal roof to provide a high return on investment.
Cedar Shakes
Townhouse owners who want an elegant look that enhances their property value and increases curb appeal will love cedar shakes. These superior roofing materials come at a higher cost and require more maintenance than other options, but they can be worth the effort in the right townhouse from a reputable roofing contractor in Saint Louis Park, MN.
Get Started on Your Perfect Saint Louis Park Townhouse Roofing Project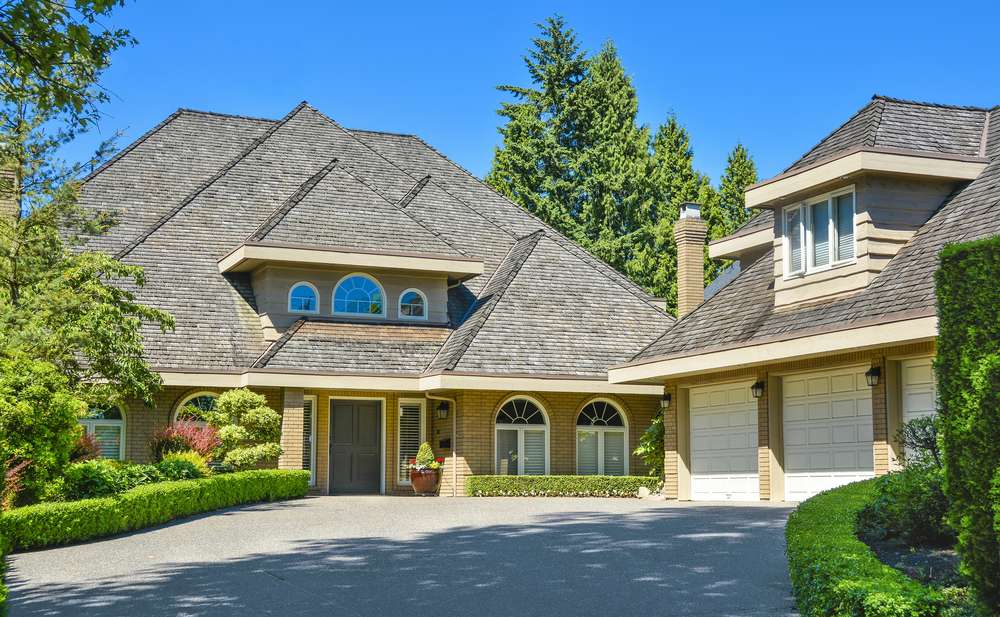 If you need a roofing contractor in Saint Louis Park, MN, you can't go wrong when choosing Advantage Construction for your roof and shingle options. We hold accreditation as an Owens Corning Platinum Preferred Contractor, providing Minnesota residents with extended warranties on Owens Corning shingles, lasting up to 50 years.
Our friendly staff can help you design your new roof and plan your townhouse roofing installation with durable roofing materials and professional installers in the industry. We believe every townhouse resident in Saint Louis Park, MN, deserves a functional roofing system at an affordable cost.
Call us today for free, no-obligation roofing inspections you need after suffering damage from a storm. As your local roofing contractor in Saint Louis Park, MN, we can't wait to help you get your roof back to new with our many roof and shingle options.
**See actual warranty for complete details, limitations, and requirements.
Contact Us