The Strongest Roofing Systems in the Twin Cities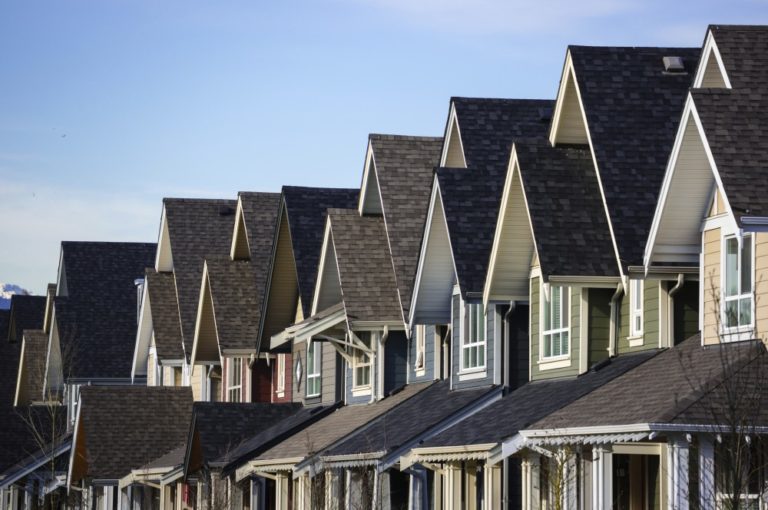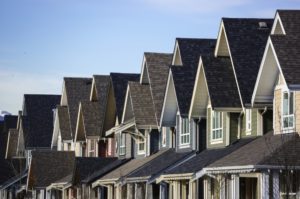 Advantage Construction offers long-lasting and secure roofing systems for homeowners throughout St. Paul. Your home is a substantial investment, one that requires reliable protection from a strong roofing solution. Temperant weather can be devastating on roofing systems. We use the strongest materials and expert techniques to install a roofing solution that lasts.
We're in the business of exceeding our client's expectations. Every project we undertake receives unparalleled care and communication — ensuring that your home is being taken care of. We utilize the highest quality materials and a veteran team to install trusted roofing systems all throughout St. Paul. We provide a wide selection of options, all with unique benefits and aesthetics for the curb appeal you've been looking for.
Here at Advantage Construction, we work with top-tier roofing brands to offer shingle systems that are strong and reliable. Our architectural shingles weigh roughly 50% more than three-tab shingle systems for a longer lifespan and better defense against the elements. Whether it's hail or a heavy storm, your roof can take a beating. We offer roofing systems that stand strong and look beautiful — giving you peace of mind all year long.
Your Roofing Partner in St. Paul
All throughout St. Paul, countless homeowners have put their faith and trust in our roofing services to receive the Advantage Construction difference. Whether you're in the market for expert installation or just some minor repairs, we'll be by your side every step of the way to ensure top of the line service and quality craftsmanship. We're an Owens Corning "Top of the House" Certified Installer, which gives us the opportunity to combine quality roofing with energy efficiencies. Our roofing systems are comprised of:
Shingles
Ventilation
Attic Insulation
We merge curb appeal and quality for a reliable and energy-efficient roofing system. Our status as an Owens Corning Platinum Preferred Contractor allows us to give our customers warranties of up to 50 years on our Owens Corning Shingles.
*See actual warranty for complete details, limitations and requirements.
Seamless Roofing Installation
For homeowners going through a roofing installation, it can be a difficult process. Here at Advantage Construction, we remove disruptions and take care of the entire process so that you don't have to worry. We make our roofing installations a comfortable endeavor, providing cleanup services and dedicated staff to manage the installation project from start to finish. Every project we undertake comes with:
A dedicated project manager to keep the job on track and is available at all times
Dumpster removal after each day
Unmatched communication and care
Envision Your New Roof
What's the most challenging aspect of installing a new roof? Getting it just right. Many homeowners have trouble deciding on a roofing system because they don't know what it will look like once it's all finished. Advantage Construction removes that stressor by providing simple and convenient design tools that allow you to envision your roof before construction even starts. Below are two design tools you can use to view your roof in digital form.
Our Wide Selection of Shingles and Roofing Options
We offer a wide variety of roofing options, all with unique benefits and incredible qualities that you can choose from for your home. We'll make sure you have the right fit for your home, no matter the size or shape.
Shingles
Our shingles provide a reliable, durable, and long-lasting roofing system for St. Paul homeowners. These tough asphalt shingles adapt to any home and have incredible design diversity. Not only are asphalt shingles strong, but they also look great — giving your home the style and curb appeal it deserves.
Asphalt shingles are incredibly functional. With impact-resistant and sound dampening capabilities, they'll keep your home safe from hail and storm damage while providing comfort. Did we mention they have a high fire rating as well? Optimal protection, incredible charm.
Metal Roofing
Metal roofing is a great solution for homeowners in St. Paul that want a long-lasting roof with minimal maintenance requirements. Metal roofing as an unparalleled fire rating and will protect your home for a very long time.
Cedar Shakes
For centuries, cedar shakes have given homes around the country a unique and elegant curb appeal. Homeowners in St. Paul love this look, and for good reasons. Not only do cedar shakes look incredible, but they're also more pest-resistant and water-resistant than other wooden shingles.
It should be noted that cedar shake shingles do require a bit of upkeep. A fresh stain and coat of water-repellant every five years are all it takes to keep your roofing system in tip-top shape.
Begin Your Roofing Project in St. Paul Today
Advantage Construction is here to take your St. Paul roofing system to the next level. We'll give your home a roofing solution you can trust with our wide selection of options. We'll be by your side every step of the way to answer any questions and take care of any concerns that may arise. Give your home the energy-efficient and strong roofing system it needs. Contact the Advantage team, and we'll help you get started on your new roof.
*See actual warranty for complete details, limitations and requirements.