Your Trustworthy Roofing Partner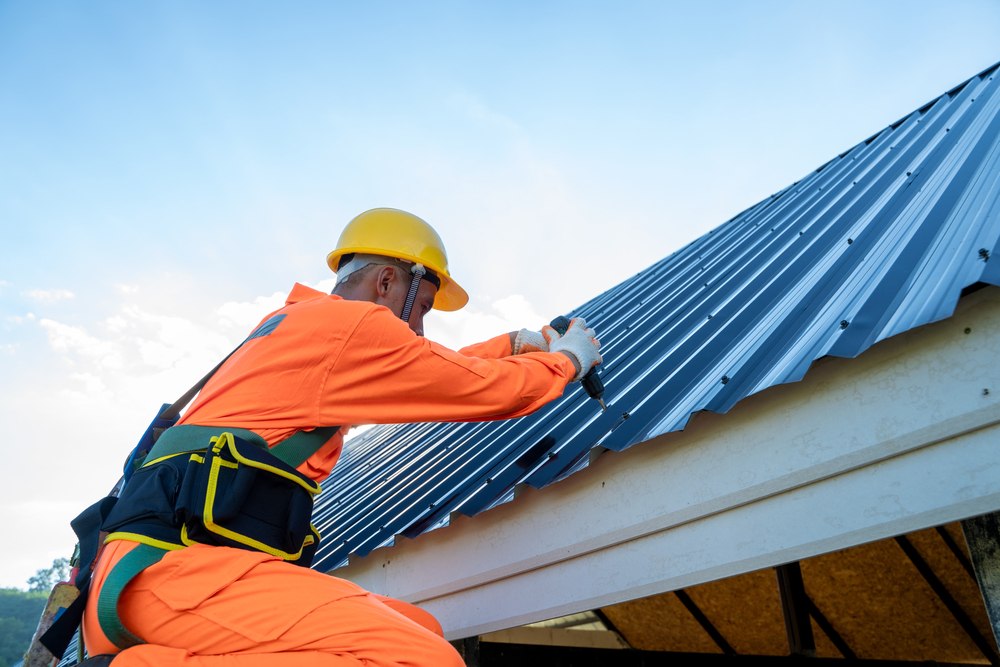 When you need to replace or repair your roof in Savage, it's essential that you act quickly to avoid further damage to your home or business. However, finding a roofing contractor that's reliable and trustworthy is vital. At Advantage Construction, our team of professionals have years of experience dealing with a variety of roofing issues. We understand that a new roof and even repairs are an expensive investment in your home or business, and we always keep in mind that this investment protects your family or employees. Our team uses the latest industry-leading techniques and the highest-quality available roofing materials available on each project.
Our team approaches each new roof repair and replacement with the same care and dedication they would if they were working on their own homes. At Advantage Construction, it's our goal to meet and exceed your expectations through outstanding customer service, quality materials, and expert craftsmanship. Minnesota is known for its brutal winters, and our team ensures that your new or repaired roof is ready to face anything.
At Advantage Construction, when we source materials we look for the best throughout Minnesota and the rest of the country to provide your roofing project with the highest quality available. You can opt for asphalt shingles instead of three-tab shingles, and enjoy a product that offers 50% more protection for your roof during those winter storms. When you hire Advantage Construction to repair, replace, or build a new roof, you know that you're hiring a professional team that creates a roof built to last.
Expert Installation on Every Project
When it's time to replace or repair the roof of your home or commercial building, you might not know what steps to take, especially if it's your first time. There's a lot of information you need like the types of roofing materials, pricing, and how the process works. Luckily, partnering with an experienced contractor like Advantage Construction will help you easily navigate your project.
Our team members understand the process and can help you understand the best roofing materials for your project. We're dedicated to making the customer's experience a seamless one, and there's always a team member available to answer your questions. Our management team works around-the-clock to keep every project running smoothly. For every roofing project we provide:
An accessible project manager who keeps the job flowing seamlessly
Daily dumpster removal
Exceptional communication and customer support
Durable and Affordable Roofing Services in Savage
From a new roof to much-needed repairs, your roofing project is unique to your personal needs, and you must work with a company that offers tailored services and not cookie-cutter options. Advantage Construction approaches each project and customer like it's their first client and without preconceived solutions. We offer complete roofing solutions that include ventilation, attic insulation, and roof shingles to improve the energy efficiency of your home or commercial building.
Our goal is to always build a roof that lasts and looks amazing because we know that's what matters to you. At Advantage Construction, we know that budget and affordability are high on your list, and we have options to help maximize your budget without losing any of the quality that you need. We offer Owens Corning Total Protection Roofing System with its exclusive warranties* to ensure that your roof lasts for many years to come and protects your family or business from outside elements.
You might need guidance from experienced roofing contractors in Savage, MN to repair your roof or install an entirely new one after a particularly nasty storm. If that's the case, your homeowners or business insurance might cover a portion of the costs. We'll work with your insurance company to get you the best roof for your coverage.
*See actual warranty for complete details, limitations, and requirements.
Design Your Ideal Roof Virtually
Are you interested in seeing what your new roof might look like before making any big decisions? Advantage Construction offers you access to user-friendly design programs, where you can explore the possible colors and materials for your new roof until you decide on one that works for you. Check these out:
Our Assortment of Roofing Materials
With your design complete, it's time to choose the right roofing material for your project. Advantage Construction has a full range of roofing materials to replace or repair a roof. Here's a look at some of the most popular:
Shingles
The Advantage Construction roofing contractors in Savage, MN are known for offering an extensive selection of shingles for roofs on residential and commercial buildings. Shingles add to your property value, which makes them a popular choice aside from their durability in Minnesota's white winters.
Your home or commercial building will be a fortress this winter with these tough shingles on the roof. Asphalt shingles are well-known for their decreased noise infiltration, fire rating, and ability to hold up to flying debris. You can't go wrong with this material.
Metal Roofing
Metal roofing is an excellent option for your home or business with its excellent fire safety rating and minimal maintenance requirements. When you need a quote, Advantage Construction can put together an affordable option for your new roof using metal.
Cedar Shakes
In Savage, MN, you can boost your home or business's curb appeal with the addition of cedar shakes as your roofing material. In addition to their natural beauty, cedar shakes are water and pest-resistant to further protect your home or business.
The only downside to cedar shakes is that they have higher maintenance requirements than some of our other options. Every five years, you'll need to add stain and water-repellent coating. With regular maintenance, this roofing material maintains its beauty and lasts for years.
Start Your Savage Roofing Project Today!
At Advantage Construction, we're the complete package. We offer customer-focused service along with expert craftsmanship on every roofing project from a small repair to a full replacement. Contact us today when you're ready to start planning your roofing project with roofing contractors in Savage, MN