Roofing Contractors Ramsey County, MN
The Roofing Contractor You Can Rely On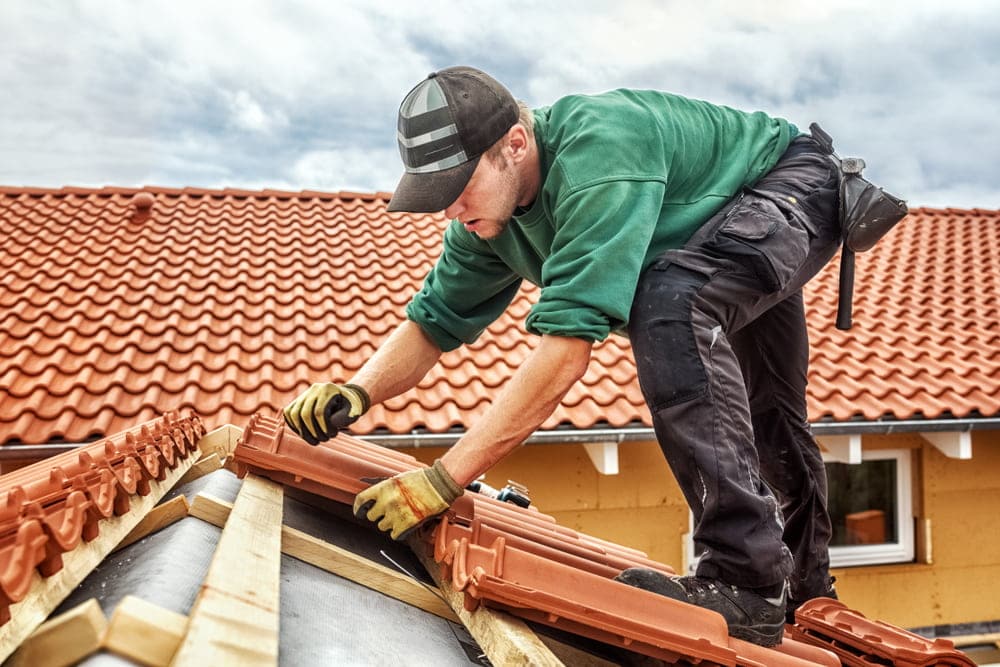 Reliable roofing contractors in Ramsey County, MN are hard to come by. With so many to choose from, how can you be sure to choose the right one? How do you know which company will fulfill your needs and meet your expectations? As a company that will always put your needs first, you can trust Advantage Construction to take care of you. We make it our goal to provide the best service without inconveniencing you or your family.
You are our highest priority whenever we're completing a project on your home. Any roofing project is a big investment, so it's important that you only receive the best roof care. A roof that only lasts for a year isn't going to cut it. You need a company you can rely on, someone who will make sure your home isn't going to need repairs before you're ready to invest more money in your home. Here at Advantage Construction, our team will work to deliver a durable and aesthetically pleasing roof you can count on.
We're proud to only partner with the best roofing shingles suppliers to construct the most reliable and durable roofs out there. Minnesota weather is known to be unpredictable, so our architectural shingles, weighing 50% more than your average three-tab shingles, are guaranteed to provide your roof with the best protection. Choose Advantage Construction to be your trustworthy roofing partner in Ramsey County, Minnesota.
Industry-Leading Craft Equals Exemplary Results
Starting a new roofing project is already stressful enough, but not knowing what roofing contractor to call can make the stress even worse. The materials, procedure, and quality of work can differ between every company, and even between every project a company performs. However, since Advantage Construction only has experts on the job, you won't have to worry about subpar work where the quality can change every day.
Here at Advantage Construction, all of our employees are professionally trained and have experience in all aspects of residential construction. Our managers are there to make sure every project runs smoothly, and they can answer any questions you have about the project. We only provide the best customer service, as well as:
A project manager who is dedicated to your project and unique needs
Dumpster removal services
Regular communication regarding updates, hurdles, and more
CONTACT US!
Unparalleled Ramsey County Roofing Services
Advantage Construction makes the process a bit easier for you. All of our employees are professionally trained and experienced in all aspects of residential construction. We can correct any minor defect on your home before it becomes a major problem, and we'll do so efficiently while exceeding your expectations. We know how every element of your home's exterior is important when it comes to protecting your home and keeping everyone inside it safe and sound.
Minnesota weather can be unruly, and that's why we're committed to bringing your home the best protection possible. Just okay is not good enough for you or our company. Advantage Construction is one of the most organized and detail-oriented roofing contractors in Ramsey County, MN, so don't worry about us performing subpar work on your roofing installation.
If you're still not convinced, then maybe you'll feel better knowing Advantage Construction is an Owens Corning "Top of the House" certified installer. This means we've been recognized as expert roofing contractors by one of the best roofing material providers in the country. We can even offer an exclusive warranty* when installing an Owen's Corner Total Protection Roofing System.
*See actual warranty for complete details, limitations, and requirements.
Create Your Ramsey County Roof Virtually
Did you know you can design your new roof online? It's true! You can use a free program to plan your roofing project before Advantage Construction gets started on it. You can see what different colors and materials would look like on your house before construction even begins. A few of the programs offered to our customers include:
Our Selection of Leading Roofing Materials
Here at Advantage Construction, we only offer the highest-quality roofing materials for your home. Nobody should have to worry about their new roof getting damaged by the elements because of weak material, or a high energy bill because a roof isn't properly insulated. That's why we offer a variety of roofing materials to choose from, so you can select what's best for your personal roofing installation. From asphalt shingles to cedar shakes, we guarantee we'll have the perfect match for your home.
Shingles
Advantage Construction is used by many homeowners in Ramsey County due to our extensive selection of shingles. There are so many colors and designs to choose from, it's hard to figure out exactly what you want unless you're able to visualize it online first. Such an aesthetic choice of roofing material will also increase your home's value.
Asphalt shingles are a very common material used in roofing installations. They're durable, reliable, and mold to fit just about any home. These shingles are often chosen due to the listed reasons, as well as their long-lasting qualities and great curb appeal. If you're looking to minimize outside noise, save energy, and have an extra layer of fire protection, then asphalt shingles may be the right choice for your home. They have a high wind resistance and won't be damaged in Minnesota storms very easily.
Metal Roofing
Metal roofing is an excellent option for Ramsey County, MN homes. Not only does this roofing material have an amazing fire safety rating, but it can also help save on your energy bill just like asphalt shingles. Metal roofs require minimal maintenance, so you can depend on them to last for many years without any extra work. Metal roofing is also durable, safe, and environmentally friendly.
Cedar Shakes
Cedar shakes have been used in roof installations since the 1800s, and continue to be a popular choice today. This roofing material is extremely water and pest resistant, which is a huge appeal to many homeowners. You hardly have to worry about leaks or damage from termites with this roofing option. Cedar shakes also may increase the value of your home.
You do have to add a coat of water repellant stain or sealant every five years, however, in order to keep its appearance and durability intact. Cedar shakes are lightweight, provide great insulation, and have a pleasant smell as well.

Advantage Construction: Your Ramsey County Roofing Partner!
If you need a new roof, repairs, or a full replacement, then let Advantage Construction take care of the hard work for you. We have competitive prices, expert craftsmanship, and some of the best customer service in the entire area. No matter how long it takes, our team of contractors will give you the ideal roof that's durable, reliable, and beautiful. Don't forget that our experts are always available to answer any of your questions related to the project too. If you're ready to get started on your new Ramsey County, MN roofing project, contact Advantage Construction today.
CONTACT US!