Your Trustworthy Roofing Partner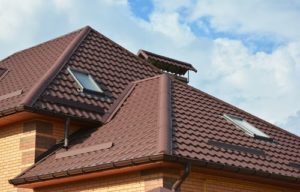 Property owners in Maplewood, MN and the surrounding area know that they can trust the skills and experience of Advantage Construction to help with their roofing project from repairs to replacements, no matter the size and shape of it. At Advantage Construction, our team always keeps in mind the significant investment that you're making with a roofing project, and we strive to provide you with both awesome customer service and an excellent finished product. To ensure that your new roof or repaired roof looks beautiful and offers long-lasting durability, our team always uses the latest industry-leading techniques, trusted knowledge, and the highest quality materials.
Our team provides the same level of quality work that they would on their own homes in Maplewood, MN from new construction to a replacement or repair project for your roof. As professionals, we always approach each new client and roofing project with the same level of care and commitment to ensure that we not only meet your needs but exceed your expectations. We provide you with a roof that's durable and made from high-quality materials, so it always stands up to violent weather patterns and various debris that lands on your roof.
You know your new roof will be made from top-quality products and last for years because Advantage Construction works with only the best roofing suppliers in Minnesota and beyond. If you opt for architectural shingles, these shingles weigh 50 percent more than three-tab shingles offering your home or business the best protection available. When Advantage Construction builds your new roof, you know that your home is ready for the worst Minnesota weather can send your way from rain and snow to sleet and ice.
Expert Installation on Every Project
Whether you need a roof repaired or replaced on your home or commercial building, you might find the idea daunting. This is more likely if you've never had to have work like this done before. There are concerns, such as the pricing, the best materials to use, and how large of an area you need to repair. You need a team to partner with you on your roofing project and guide you through the process, and Advantage Construction is up to the job.
You'll find that all of our installers have extensive knowledge, and they're willing to take the time to answer all your questions and concerns. Sometimes, something happens during a roofing project, and our team has the knowledge and skills to handle the issue and get the installation back on track. At each worksite, we always have a project manager there to keep your job running seamlessly and provide you with the customer support you need.
We maintain high standards on every project we take on, and these standards include:
The dumpster for debris is removed at the end of each day.
Constant communication and awesome customer service for our clients.
A dedicated project manager for each job who ensures your roofing project runs smoothly.
Durable and Affordable Roofing Services in Maplewood, MN
Whether you need a roof replaced on your home or a commercial building in Maplewood, Advantage Construction offers a myriad of roofing services to meet your unique needs. The Advantage Construction team always brings its experience and knowledge of roofing to the job site from a roof on a new construction to a repair or replacement of an existing one.
The skills and craftsmanship are essential to the successful completion of your roofing project.
Advantage Construction knows that durability and longevity are the most important part of any roofing solution, so our main focus is always to build a roof that lasts. When we take on a roofing project, we always ensure that it's a complete job with shingles, ventilation, and attic insulation, so you enjoy improved energy efficiency in your home or commercial building. We recommend the Owens Corning Total Protection Roofing System because it comes with exclusive system warranties* to ensure quality.
Budget and affordability are two things that are on the top of your list of concerns when you need a roofing project completed in Maplewood. Our team strives to have options for every budget without sacrificing quality. Sometimes, a roof received damage during a storm or another incident covered by insurance, and we'll work with your insurance company to ensure maximum coverage from them.
*See actual warranty for complete details, limitations, and requirements.
Explore Roof Designs Virtually
Want to design your roof and get an idea of what the finished product would look like on your home? Advantage Construction offers a free, user-friendly design program to do it. With this program that's free to all our clients, you can explore the available colors and styles to select the one you want.
Our Assortment of Roofing Materials
After you select the right design for a new roof for your business or home, you'll be pleased to find that Advantage Construction has your requested materials. Our team is ready to partner with you on both small and large roofing projects to get the roof you need at a price point that's in your budget.
Shingles
In Maplewood, many locals choose our roofing services because we offer a full selection of shingles. Advantage Construction has shingles that increase your home's value because of their gorgeous appearance and durability. Asphalt shingles make a beautiful addition to any building for many years.
Designed to stand up to Minnesota's harsh winters, shingles will keep your home or business safe. With a fire rating, ability to withstand debris, and decreased noise infiltration, shingles are always a smart choice.
Metal Roofing
Looking for a roof that requires minimal maintenance? A metal roof is the right choice, and it provides an awesome fire safety rating to ensure the protection of your family and home in Maplewood. Advantage Construction offers budget-friendly quotes on metal roofing for your home or commercial building.
Cedar Shakes
When you're looking for a roofing material that offers a wow factor, cedar shakes are the best choice. In Maplewood, this roofing material is a popular choice for its beauty and elegance. Along with their stylish appearance, this option provides pest and water resistance to protect your home.
It's important to note that cedar shakes require more maintenance than other choices. Every five years, you'll need to add a new coat of stain and water-repellent coating. The maintenance keeps the roof looking new and functioning at its best.
Start Your Maplewood, MN Roofing Project Today!
When you're looking for outstanding craftsmanship, competitive prices, and unparalleled customer service, your first call for a roofing project needs to be to Advantage Construction. We're ready to take on any roofing project, whether it's a replacement or repair. On your commercial or residential roofing project, we provide expertise and project management to do it right. We're ready to provide you with answers and advice about budgeting and aesthetics.
Contact us immediately to get started on your roofing project in Maplewood.