High-Quality Roofing for Your Property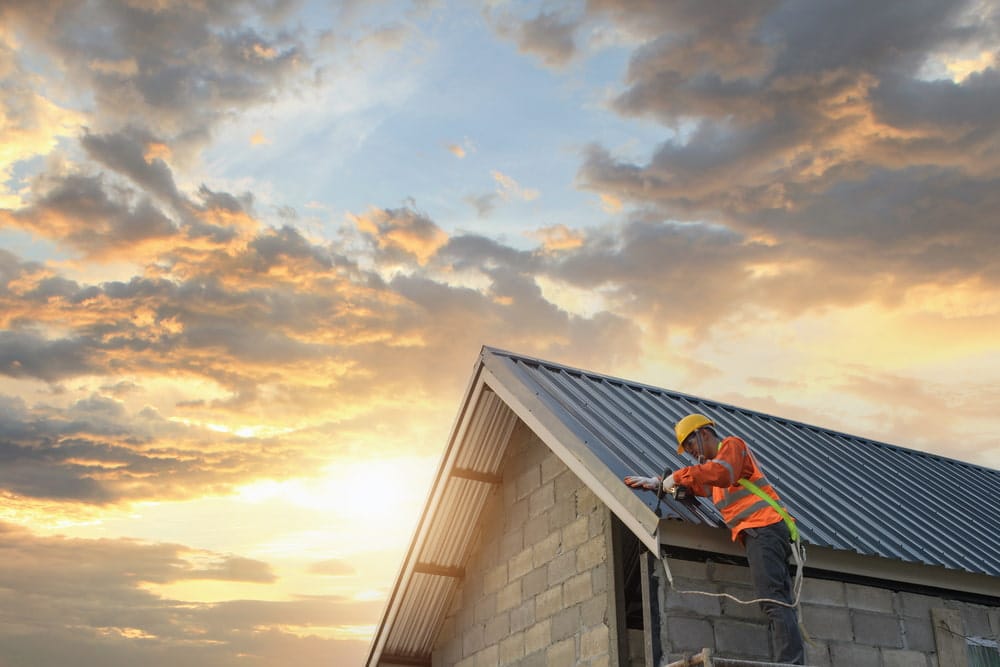 Are you looking for a roofing contractor in Lake Elmo, MN? Then look no further than Advantage Construction. We're your local neighborhood experts for high-quality roofing services, from durable roofing materials and roofing installation to a variety of roof and shingle options. Your roof is an essential part of your home as it protects your home and family from unruly weather. Here at Advantage Construction, we're passionate about helping Lake Elmo, MN homeowners like you get the roof you've always wanted.
By choosing Advantage Construction for your next roofing project, you'll not only have access to an assortment of shingle types and colors, but also industry-leading financing options and a top-notch team. As an Owens Corning "Top of the House" Certified Installer, we're trained in every facet of roof construction and installation by one of America's top manufacturers of durable roofing materials. That's right – we'll work with you through every step of the process from start to finish, so we can be sure you get a finished product you'll enjoy for years to come.
If you're ready to work with an industry leading roofing contractor in Lake Elmo, MN, Advantage Construction is here for you. Contact our team today to get started.
Lake Elmo's Reliable Roofing Contractor
We're committed to providing every client the ultimate customer experience because we understand the investment that comes with roof repairs and replacements. Because of this, we've become the most reliable roofing contractor in Lake Elmo, MN, and numerous residents turn to Advantage Construction year after year. When you choose to work with Advantage Construction for your roofing needs, here are just a few of the benefits you'll receive:
An accessible project manager who keeps the job flowing seamlessly
Daily dumpster removal
Exceptional communication and customer support
CONTACT US!
Design Your Ideal Roof Virtually
At Advantage Construction, we know your house is your home – and that's why we involve you in every step of the roofing process. We encourage you to check out our design gallery to get inspired. Our design process takes your vision and makes it happen; you'll choose a durable roofing material to include a roof and shingle option and a finish that matches your style. After you design your new roof, you can upload a photo of your home to see it in real-time. These online design tools can help you design your dream roof:
Our Range of Shingles and Roofing Materials
When looking for a roofing installation system that will last for decades, choosing a company you can trust is crucial. You can count on Advantage Construction, the leading roofing contractor in Lake Elmo, MN, to put your needs first and offer you the best variety of shingles and roofing materials.
Here are just a few of the roof and shingle options:
Shingles
Shingles are durable roofing materials and a great option for Lake Elmo, MN, homeowners as they are known to increase curb appeal and home value. These shingles are made with fiberglass matting saturated with asphalt to create a durable and impact-resistant roof. The asphalt also makes them flexible enough to withstand high winds, while the colored granules on top create a layer of insulation from heat. Shingles are fire-resistant which will save you money on your homeowner's insurance. They also have impressive noise-dampening qualities.
Metal Roofing
Metal roofing is another excellent choice for Lake Elmo, MN homeowners. While metal roofing costs are higher than other materials, they are low maintenance and highly fire-resistant. The minimal required maintenance and homeowner's insurance rates can offset the initial cost.
Cedar Shakes
Cedar shakes are beautiful, highly customizable, and exude a sense of elegance that you don't get with other roofing materials. Wood shakes do require more maintenance than other options, and you'll need to coat them with a water repellent every five years to keep them in optimal condition.
Kick Off Your Lake Elmo Roofing Project!
Advantage Construction is the top-rated roofing contractor in Lake Elmo, MN, and we're ready to help you. We offer roof installation and replacement, roof repair, roof restoration, and more. We are licensed, bonded, and insured-and we have over a decade of experience in the industry.
Our team has served the Lake Elmo, MN area for many years, so we're familiar with building codes, climate conditions, and protective coatings. You can trust us to deliver high-quality roofing installation services. Ready to get started?
**See actual warranty for complete details, limitations, and requirements.
CONTACT US!