Roofing Contractors Hopkins, MN
Your Go-To Roofing Partner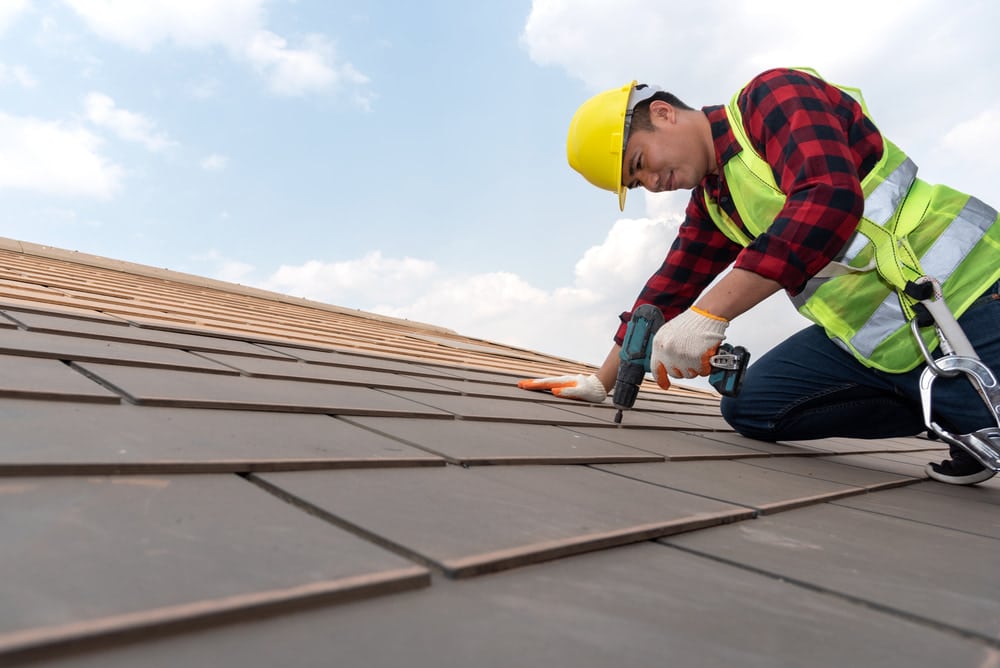 If you own property in Hopkins, MN, and are seeking a roof repair or replacement by an expert roofing contractor, let Advantage Construction provide you with skilled and experienced professionals that are ready to tackle your roofing project, no matter the size. Our expert roofing contractors know your home's roof is a substantial investment, and are dedicated to providing excellent customer service and high-quality work.
The Advantage Construction team is knowledgeable in state-of-the-art strategies and techniques. When using our services, you will feel confident that your finished roofing project will not only compliment your property, but last for many years to come. The Advantage Construction team will ensure your roofing project is handled as if it was our own home we were working on.
You can expect not just a satisfactory job with Advantage Construction, but one that actually goes beyond what you expected. We're dedicated and committed to a high level of care in each and every project we take on. Our priority with any roofing project is a durable and high-quality finished product. When we're done with your roofing project, your roof must be able to stand up to harsh weather like snow, ice, rain, hail, or debris. Our materials come from only the best Hopkins, MN roofing suppliers, and you can feel safe that your property is protected with our architectural shingles that weigh 50% more than three-tab shingles.
Quality Craftsmanship on Every Project
Whether this is your first roofing project or something you're familiar with, it's not unusual to be nervous. You likely have a lot of questions or concerns regarding the size of the repair area, the materials that will be used for your project, and the overall cost. Concerns like these are natural and our team of experts at Advantage Construction will work with you throughout your entire project to determine, and implement only the best solutions for your needs and expectations.
Every Advantage Construction team member has extensive knowledge and skills in the roofing industry, and is prepared to answer any questions you may have or address any potential concerns. We have the experience to tackle any potential issue that might crop up during your roofing job, and offer you the right solution. They're always available to oversee your roofing project and ensure it runs smoothly, which will leave you with final results that you can enjoy for years to come. By working with Advantage Construction, you'll receive:
An accessible project manager who manages the job from start to finish
Scheduled dumpster removal
Clear communication and quality support
CONTACT US!
Reliable Roofing Services in Hopkins
You'll find a variety of residential and commercial roofing services for your Hopkins, MN project. We will provide you with only the best roofing solution for your unique needs. Our team of experts is trained efficiently and are experienced at handling all things roofing. Whether they're repairing your roof, replacing your roof, or installing a new roof, you won't find better craftsmanship elsewhere. The Advantage Construction team plays an important role in the completion of your Hopkins, MN roofing project.
Here at Advantage Construction, we understand how important the durability and longevity of a roof is. It needs to stand up to the test of time and last. We're a Owens Corning "Top of the House" certified installer that will improve the energy efficiency of your home, and provide a roof with top-quality shingles, ventilation, and attic insulation. Advantage Construction offers budget-friendly rates, so you can afford your Hopkins, MN roofing project without breaking the bank. Your finances shouldn't hinder your ability to have a high-quality roofing project completed.
We'll provide you with a high-quality roofing job at a rate you can afford. We'll even be there for you in the case of an unfortunate incident such as a storm that causes roof damage to help you file your homeowner's insurance claim to allow you to receive all the benefits you're entitled to. There are also unique system warranties available through the Owens Corning Total Protection Roofing System to provide you with a peace of mind. Just be sure that you check the complete details, limitations, and requirements of the actual warranties.
*See actual warranty for complete details, limitations, and requirements.
Design Your Dream Roof Virtually
Advantage Construction also provides you with a way to design your perfect roof virtually, so you can see how it will look before the job begins. We provide user-friendly and free programs that help you do just that. You can use these systems to see the various colors and styles of your roof, and choose an option that works best for you. Our offered programs include:
Our Variety of Roofing Materials
When you make a decision on the new roof design of your home, Advantage Construction will use your desired roofing materials to complete your project. We assure you we'll create the roof of your dreams, no matter how big or small. A few of the most popular roofing materials you'll find at Advantage Construction for your Hopkins, MN roofing job include:
Shingles
We provide our Hopkins, MN homeowners with a large selection of shingle options because they add to your home's property value by enhancing curb appeal and year-round protection. When you choose the right shingles for your roof, you can feel confident that Advantage Construction is guiding you in selecting the best material for your unique Hopkins, MN roof.
Your home will receive the protection it requires through our shingles because they're made to withstand harsh weather conditions and other elements. They are highly recommended due to their fire rating, ability to endure impact from debris and weather, and ability to decrease noise infiltration.
Metal Roofing
Metal roofing is ideal if you're looking for a roofing system that will require very minimal upkeep over the years. On top of this, metal roofing provides you with the peace of mind of a high fire safety rating to ensure your Hopkins, MN home is well-protected. At Advantage Construction, our team is standing by to start installing your metal roofing job fast and effectively at a budget-friendly rate.
Cedar Shakes
If the look of your roof is most important to you, cedar shakes are the way to go. Cedar shakes are chosen by many Hopkins, MN homeowners because of their exclusive, stylish look. In fact, homeowners all over the country choose cedar shakes for their roofing projects. Cedar shakes don't just look good, they're also water and pest-resistant, making them a highly-favorable choice for many Hopkins, MN homes.
Keep in mind though, they do require a bit more maintenance than other roofing materials. You'll need to apply a new coat of stain and water-repellant on the cedar shakes once every five years to keep them functioning as they should and looking like new.

Get Started on Your Hopkins Roofing Project Today!
If you're been searching for a roofing company that offers outstanding customer service, amazing craftsmanship, and competitive pricing, look no further than Advantage Construction for your roofing repair or replacement. From start to finish, our expert team, including our project managers, will work with you to create the best solution for your property – residential or commercial. They're available to provide you with helpful recommendations based on your unique property, aesthetic, and budget. Don't hesitate. Our roofing experts are ready to assist you in your roofing project right away.
CONTACT US!