Your Trustworthy Roofing Partner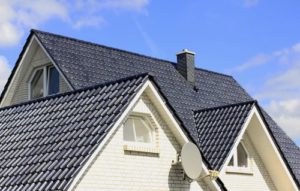 Advantage Construction is the leading roofing contractor in Inver Grove Heights, MN. We bring years of experience and extensive skills to every roofing project we take on, from simple repairs to replacements and full installations. Our team of dedicated roofers strives to provide you with a quality final product with outstanding customer service every step of the way. At Advantage Construction, we always use the best materials available, accompanied by the latest industry-leading techniques to create a functional roof.
Whether working on a new roofing project, roof repair, or replacement, our team approaches the project with the same care they would at their own homes. Our professional team treats each new roofing project and customer with a high level of commitment and care, so we can exceed your expectations. Our roofs are always made with high-quality materials for long-lasting durability.
When you work with Advantage Construction, you're enlisting a roofing company that partners with the best suppliers throughout Minnesota to ensure that your roof lasts for years. Our architectural shingles are a great option when compared to traditional three-tab shingles because they weigh 50% more for added protection for your business or home. Regardless of the type of roofing project you wish to begin for your Inver Grove Heights home, you can count on Advantage Construction every step of the way.
Expert Installation on Every Project
The idea of repairing or replacing the roof on your commercial building or home can be overwhelming, especially if you've never had to handle a situation like this in the past. You worry about the pricing, how much of the roof needs to be repaired, whether replacement is the better move, and the type of material that will last the longest. At Advantage Construction, we're ready to partner with you and guide you through each step of the project to ensure that it runs smoothly.
Our roofing team is composed of only the best installers. Each of our experts has industry-leading knowledge about roofs, materials, and project processes. During your project, feel free to ask questions and voice any concerns. If anything goes wrong during your roofing project, you can rest assured that our management team is ready to handle the situation, and create a workable solution quickly. For every roofing project, we provide:
An accessible project manager who keeps the job flowing seamlessly
Daily dumpster removal
Exceptional communication and customer support
Durable and Affordable Roofing Services in Grove Heights
Advantage Construction knows that every project is unique, so we offer a selection of roofing options for your home or business in Inver Grove Heights. We bring our extensive knowledge and experience to each project we work on, so you can relax knowing your roof is in expert hands.
We focus on building a roof that lasts because durability and longevity are essential to every customer's property. Our roofing projects include ventilation, attic insulation, roof shingles, and more. These items work together to improve the energy efficiency of both homes and businesses. As an Owens Corning "Top of the House" certified installer, we can install an Owens Corning Total Protection Roofing System and offer exclusive system warranties* that back the quality of your new roof.
When it comes to a roofing project in Grove Heights, the two major things on your list are staying within budget and affordability. At Advantage Construction, we provide options to match each budget while maintaining quality. Sometimes, our clients need roof repairs or replacements after a storm causes damage. If your work is covered under insurance, we'll work directly with your insurance company
*See actual warranty for complete details, limitations, and requirements.
Design Your Ideal Roof Virtually
Do you want to see your roof before the work starts? At Advantage Construction, we can do that. We have user-friendly design programs that you can use for free. These comprehensive programs allow all our customers to discover available styles and colors and choose their favorites.
Our Assortment of Roofing Materials
When you're done choosing and designing your new roof, Advantage Construction has a full line of materials right for your project. Whether it's a massive undertaking or a small repair, our expert team is ready to work with you to find an option that suits your budget. Here are some of the most popular roofing materials we work with:
Shingles
Inver Grove Heights property owners continue to turn to Advantage Construction because of our robust shingle selection. Our shingle offerings are attractive, durable, and boost your home's value instantly. Your roof will look fantastic for years to come with our industry-leading asphalt shingle offerings.
Metal Roofing
With an excellent fire safety rating and minimal maintenance requirements, metal roofing helps protect your home or business in Inver Grove Heights. Metal roofing requires little to no maintenance, meaning it's a perfect roofing solution for those that live a busy lifestyle. Inver Grove Heights property owners who choose metal roofing can expect a finished product that's built to last.
Cedar Shakes
Looking for a roof that increases your curb appeal? Cedar shakes deliver a wow factor, and so much more. This roofing material is a popular choice in the Inver Grove Heights area, and it's known for its beauty. With the addition of water and pest resistance, this roofing option is a great choice.
Cedar shakes have a higher maintenance requirement than other materials. You can expect to add stain and water-repellent coating every five years or so. This routine maintenance helps the roof look like new and ensures its functionality.
Start Your Inver Grove Heights Roofing Project Today!
Our team offers outstanding customer service, competitive pricing, and unparalleled craftsmanship. Advantage Construction can handle any roofing project, from replacements and repairs to new builds. Our team's expertise and project management skills make sure your roofing project runs seamlessly. We can help you with advice on anything from aesthetics and budgeting to insurance claims and more. If you're ready to start your Inver Grove Heights roofing project, we encourage you to contact the team at Advantage Construction today.