Your Home Needs a Roof You Can Trust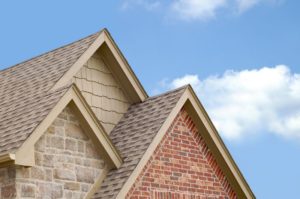 Here at Advantage Construction, we provide reliable and long-lasting roofing solutions for homeowners in Edina. You need a strong roofing system that will protect your home from the elements and harsh weather conditions we face here in Minnesota. Your home is a sound investment, and you need a strong defense to keep it safe in all four seasons.
Every roofing project we undertake receives the same care and attention to detail. Advantage Construction has high-quality materials and an experienced team that will create a roofing solution you can trust. We know how important your roofing system is, and we understand how crucial this step is during construction. We offer unparalleled service and a wide variety of options for you to choose from for your home.
We utilize architectural shingle systems that are stronger, thicker, and more reliable than traditional options, weighing 50% more than three-tab shingles. We make sure you get the most out of your roofing system's lifespan with expert installation and high-quality materials. Weathering, hail, and storm damage can take a toll on your roof. We provide roofing systems that stand strong and hold up to the elements while providing your home with incredible curb appeal.
The Most Trusted Partner for Roofing in Edina
Throughout Edina, we've partnered with numerous homeowners and business owners to provide trusted roofing services. From installations and replacements to timely repairs, we're always by your side with exceptional service and communication so that you're always in the loop. Here at Advantage Construction, we have earned our spot as an Owens Corning "Top of the House" Certified Installer for our years of hard work and dedication. Our roofing systems include:
Shingles

Ventilation

Attic Insulation
Our roofing systems give your home energy efficient and long-lasting protection all year round. As an Owens Corning Platinum Preferred Contractor, we're able to provide our customers with warranties up to 50 years on our Owens Corning Shingles.
*See actual warranty for complete details, limitations and requirements.
Seamless Roofing Installation
For homeowners going through a roofing installation, it can be a difficult process. Here at Advantage Construction, we remove disruptions and take care of the entire process so that you don't have to worry. We make our roofing installations a comfortable endeavor, providing cleanup services and dedicated staff to manage the installation project from start to finish. Every project we undertake comes with:
A dedicated project manager to keep the job on track and is available at all times

Dumpster removal after each day

Unmatched communication and care
Envision Your New Roof
A new roof is exciting, but it also comes with many hurdles. Many homeowners have similar fears, one of which is installing a roofing system they regret. We take the guess-work out of the equation with simple and helpful design tools that help you envision your new roof before construction begins. Here are some of our incredible design tools that will help you see your roofing system without the hassle.
Our Wide Selection of Shingles and Roofing Options
At Advantage Construction, we believe variety is a customer's best friend. That's why we offer a wide selection of roofing systems that you can choose from for your home. Each choice comes with its own unique benefits and endearing qualities — so you can find the right fit for your home.
Shingles
Shingles are a durable and reliable roofing system that many homeowners in Edina select for their homes. Not only are they tough, but they are also adaptable, with diverse applications that you can use to fit houses of all shapes and sizes. Plus, they'll bring a great deal of curb appeal and value to your home.
Perhaps the best function of asphalt shingles is their strength and impact-resistant qualities. Homes that have to deal with hail and other elemental challenges require a sturdy roofing system, and asphalt shingles get the job done. They also have incredible fire-rating and sound dampening capabilities for the ultimate protection and comfortability.
Metal Roofing
Metal roofing provides a long-lasting and low maintenance solution that homeowners love. While the upfront costs are a bit steeper than alternative options, it's a great investment.
You'll have peace of mind as metal roofing doesn't require many repairs and has an unparalleled fire rating. This is a great way to protect your home and your wallet as a long-term roofing solution.
Cedar Shakes
Cedar shakes have been a staple of certain residential styles since the 1800s. They provide a unique look and specialized appeal that homeowners love — with incredible qualities as well. Cedar shakes are more water and pest resistant than other wooden shingling options, giving your roof an extended lifespan.
Advantage Construction's cedar shakes are beautiful and give your home the curb appeal it deserves. A fresh coat of water repellant and stain every five years will help your cedar shake shingles last longer — for a roofing system you can rely on.
Start Your Roofing Project in Edina Today
Here at Advantage Construction, we take great pride in providing Edina residents with a roof they can trust. Our wide selection of roofing options will stand the test of time, giving your home the protection it needs most. Plus, you'll save big on your utility bills as our expert installation team improves your home's energy efficiency while giving you a beautiful roofing system. Contact the Advantage team and learn more about our roofing systems for your home.
*See actual warranty for complete details, limitations and requirements.