Your Dependable Roofing Parter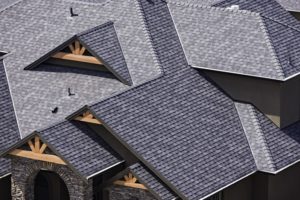 Champlin home and property owners have depended on Advantage Construction for over a decade. Our skilled roofing contractors are committed to offering reliable communication, timely service, and outstanding results. We understand that making a significant investment in your property can be intimidating, and that's why we guarantee that our contractors will exceed your expectations on roofing projects of every size and shape. Our team utilizes industry-leading installation techniques, top-quality roofing materials, and impressive experience to generate exceptional results on every Champlin project.
Whether your Champlin roof needs repairs, replacement, or a brand new installation, you can count on Advantage Construction to produce the results you need. Customer service is our number one priority, so you never have to worry about poor communication or confusing service fees when you work with us.
No one wants to replace or repair their roof more than necessary. At Advantage Construction, we use only the most durable roofing materials available so that your home will be protected against wind, snow, rain, hail, and everything else that comes with inclement Minnesota weather. Our team is thrilled to partner with the best architectural roofing shingles suppliers in the region. Weighing over 50% more than traditional shingles, the shingles we carry offer impressive protection levels to keep your home safe for years to come.
Reliable Customer Service on Every Champlin Project
Are you feeling overwhelmed as you try to find the best roofing materials, narrow down which areas need repair, and secure a reasonable price point? With help from Advantage Construction, you don't have to undertake your roofing project alone. Our team has the knowledge and experience needed to guide you through the installation process and answer any questions.
Throughout our years in the roofing industry, our contractors have developed a remarkable book of knowledge. We gladly give our best advice to all of our clients to ensure complete satisfaction. From choosing materials to deciding between repairs and replacement, our team is here to help with dedicated customer support. For every Champlin roofing project, we provide:
An accessible project manager to keep the job running smoothl
Daily dumpster removal
Reliable communication and customer service
Premium Champlin Roofing Services for Any Budget
Whether you need roofing services for your home or commercial business, Advantage Construction has a wide range of selections to choose from. Between repairs, replacements, and brand new installations, a dedicated Champlin roofing contractor will use their expertise to produce outstanding results. See our skillful craftsmanship firsthand when you partner with Advantage Construction.
There's one thing Advantage Construction will never sacrifice: quality. As one of the only Owens Corning "Top of the House" certified installers in Minnesota, we install roofing systems complete with shingles, attic insulation, and ventilation to increase energy efficiency and performance. When you mention an Owens Corning Total Protection Roofing System to your contractor, we can protect your home for years with an exclusive system warranty.*
When you work with us, you never have to worry about your finances. We are proud to offer affordable, competitive prices on all our roofing services without ever sacrificing quality. Our team can even help you file insurance claims after sustaining storm damage so that you can receive the compensation you need.
*See actual warranty for complete details, limitations, and requirements.
Design Your Dream Roof Virtually
With the help of our innovative virtual design program, you can envision your ideal roof before construction begins. Our clients can use this free application to explore their roofing options and gain confidence before starting their projects. Try out different colors and shingle styles to discover what best suits your property.
The Best Roofing Materials on the Market
Advantage Construction will work with your budget, design vision, and individual needs to find the best roofing materials for your home or business. Each material we offer has unique benefits for different properties and lifestyles. We will always provide our best advice when suggesting materials for your Champlin roof.
Shingles
Property owners across Minnesota rely on Advantage Construction for our impressive shingle selection. We carry only the finest shingles on the market that are guaranteed to boost your curb appeal and property value instantly. Not only are our shingles pleasing to the eye, but they are durable enough to withstand unpredictable Midwest weather.
Winter is no joke in Champlin, and our asphalt shingles consistently hold up against the harshest winter storms each year. Additionally, asphalt shingles decrease noise infiltration, boast an impressive fire rating, and withstand severe impacts. Because of these reasons, asphalt shingles are consistently recommended by our skilled contractors.
Metal Roofing
For certain buildings, metal roofing offers a fantastic, low-maintenance roofing solution. With reliable protection and an excellent fire rating, metal roofing can keep your family or business protected. We promise to never compromise quality for affordability, so you can count on us to install a dependable metal roofing structure that keeps your budget happy.
Cedar Shakes
Become the envy of your neighborhood with stylish and durable cedar shakes roofing materials. With their unique design aesthetics, cedar shakes have been an ideal choice for Champlin homeowners for years. Cedar shakes aren't just attractive, but they are resilient and practical, too.
Keep in mind that cedar shakes require more frequent maintenance than other roofing materials. A fresh coat of stain and water-repellent coating is typically needed every five years to keep the materials in top condition. If the maintenance responsibilities are achievable for you, reach out to our team today to learn more about installing a cedar shakes roof!
Get Started on Your Champlin Roofing Project Today!
For roofing repairs, material upgrades, or brand new properties, trust Advantage Construction for all your Champlin roofing needs. Our project managers and skilled contractors will work with you from start to finish to craft the perfect solution for your Champlin roof. Don't hesitate to reach out with any questions, as our friendly roofing experts are happy to help bring your vision to life, all while staying within budget.
You simply won't find this reliable customer service, expert craftsmanship, or affordable prices anywhere else. Contact Advantage Construction today to get started on your Champlin project!