Sturdy Roofing Structures in Bloomington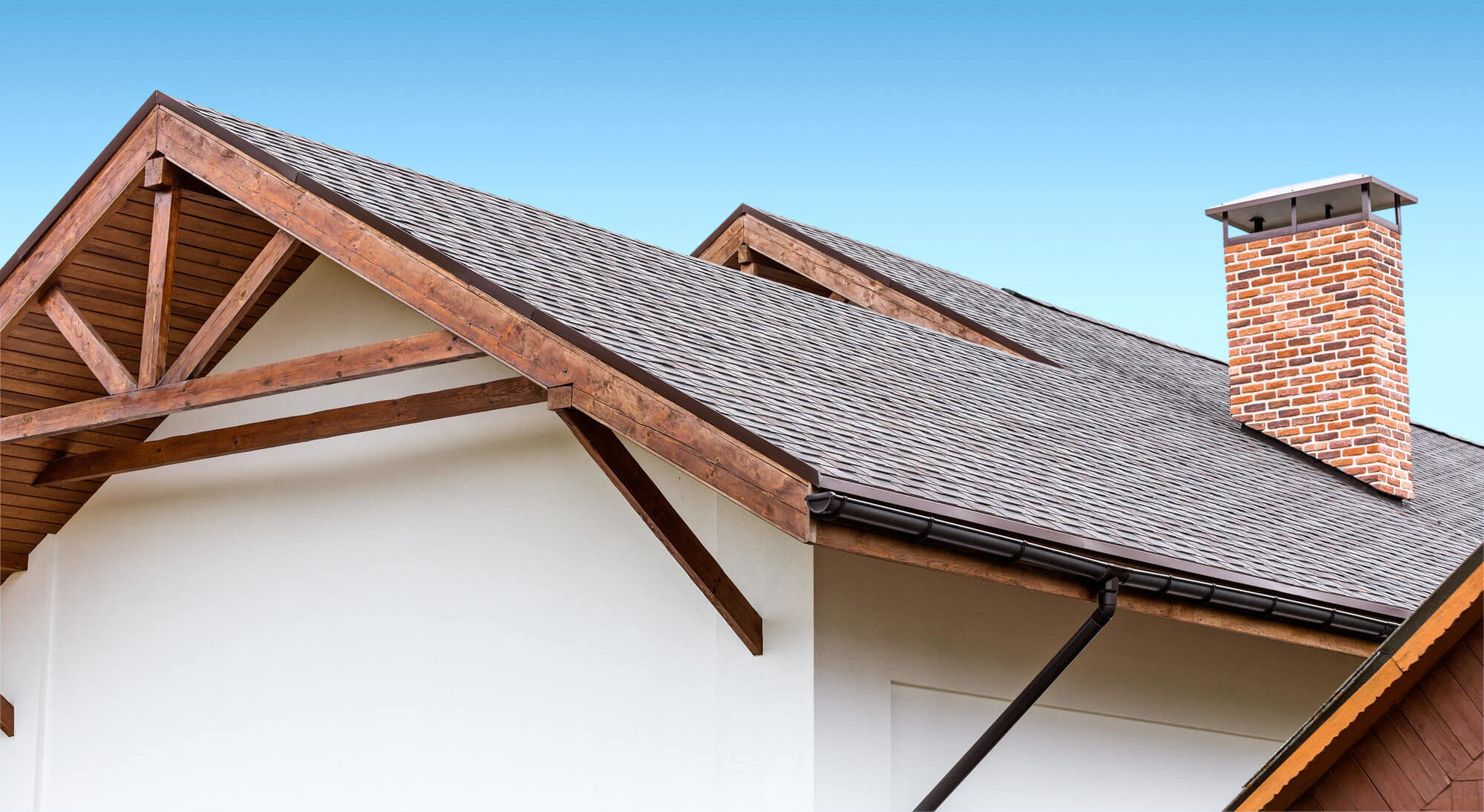 Inclement weather can happen at any time in Minnesota all year round. Storms can severely damage your roofing structure, which is why a reliable roof is so important for your home. The Advantage Construction team utilizes high-quality materials and expert craftsmanship to install roofing structures for Bloomington homeowners. Your home deserves to be protected around the clock, especially after how much you invest. Advantage Construction is here to provide Bloomington homeowners with quality roofing structures, so your home is protected for years to come.
Choosing to work with Advantage Construction means you'll have the opportunity to select from an assortment of industry-leading materials that each offer their own benefits and enhance your home's curb appeal. No matter the project size, the Advantage Construction team approaches with clear communication, attention to detail, and undivided attention. Bloomington homeowners receive only the best materials with Advantage Construction because we know the importance of a quality roofing structure.
Living in Minnesota means heavy snow, hail, and high winds can happen at any time, making a strong roof a priority. Advantage Construction customers are offered architectural shingles, which weigh 50% more than the traditional three-tab shingle. For homes ranging in size, Advantage Construction continuously provides roofing structures that are built to last. We've prioritized developing relationships with remarkable roofing brands so our customers only receive the highest quality materials. We encourage you to contact Advantage Construction today to get started on your next roofing project – you won't regret it.
Your Reliable Bloomington Roofing Partner
We prioritize using energy-efficient roofing materials, which has helped us gain our Owens Corning "Top of the House" Certified Installer rating. Whether you need immediate repairs, regular maintenance, or expert installation, the Advantage Construction team is here for you every step of the way. Bloomington homeowners won't find industry-leading customer service and craftsmanship anywhere else. Our outstanding roofing structures include the following:
Shingles
Ventilation
Attic Insulation
Advantage Construction is an Owens Corning Platinum Preferred Contractor, and this allows us to offer our customers up to 50-year warranties on Owens Corning Shingles. Through our unparalleled customer service and devotion to enhancing curb appeal, we guarantee you'll always receive a high-quality energy-efficient roofing structure that is built to last.
*See actual warranty for complete details, limitations, and requirements.
Quality Roofing You Won't Find Elsewhere
Whether you're in the beginning stages of designing your new roof or nearing project finish, your experience should be fun and exciting. Advantage Construction is aware of the obstacles and hurdles that can surface in any construction project, and we've trained our team to resolve any issues quickly and efficiently every time. Our outstanding management staff and cleanup services will make your project run smoothly, so you can enjoy the project process with no worries. Every Advantage Construction customer is provided the following:
An invested and around-the-clock project manager to keep your project on track
Scheduled daily dumpster removal
Unparalleled communication and care
Create Your New Roof Virtually
Are you having a difficult time choosing materials? Do you wish you could see what your new roof will look like? You're in luck. Bloomington homeowners have access to a variety of user-friendly, online design tools, so wondering is no longer a worry. Clients, both past and present, have stated the virtual tools offered by Advantage Construction are extremely helpful in decision making and seeing their new roof come to life.
Our Variety of Roofing and Shingle Options
Bloomington homes vary in size, shape, and style, and our roofing experts are here to assist you in choosing the best roofing materials for your home's unique needs. Throughout Bloomington, homeowners have access to a variety of top-notch roofing materials, from shingles and metal roofing to cedar shakes. No matter your need, we guarantee Advantage Construction can help.
Shingles
Did you know homeowners throughout Bloomington have selected asphalt shingles because of their low maintenance needs and remarkable durability? Our asphalt shingles are designed to form quickly to every home, no matter the shape or size. Work with Advantage Construction on your next roofing project so you can enhance your property's curb appeal.
Asphalt shingles minimize unwanted outside noise from loud neighbors and busy street traffic to inclement weather. Many Bloomington homeowners have found asphalt shingles to be worth the investment as they not only have a high fire rating but enhance the overall comfort and protection of your home.
Metal Roofing
Your home and household members need around the clock protection, which is why a reliable roofing structure is a priority. Your Bloomington home will be protected for years to come with high fire rated metal roofing material. If you've been looking for a durable roofing material with low maintenance, metal roofing is the perfect solution.
Cedar Shakes
Bloomington and surrounding area homeowners continue to choose cedar shakes for their unique appearance and ability to enhance curb appeal. Cedar shakes are water-resistant and have proven to be less susceptible to pest damage than traditional wooden roofing options.
If you choose to incorporate cedar shakes into your new roof, it's recommended to apply a fresh coat of stain and water repellant every five years. This will help your roof continue to look like new. Even though cedar shakes require more maintenance than other roofing materials, the remarkable charm, and unique aesthetic are qualities you won't find elsewhere.
Choose Advantage Construction for Your Next Roofing Project
Have you been looking for a roofing partner you can count on? Well, the team at Advantage Construction can't wait to help you. We've worked with numerous Bloomington homeowners to design industry-leading roofing structures with only the best materials. Our roofing experts will be with you from start to finish, so you receive a roofing structure you'll enjoy for years to come. Owning a home comes with a large investment, meaning a reliable roofing structure is a priority. Contact Advantage Construction today, so we can give you the roof of your dreams.
*See actual warranty for complete details, limitations, and requirements.