Roofing Contractors Anoka County, MN
Your One-Stop Roofing Companion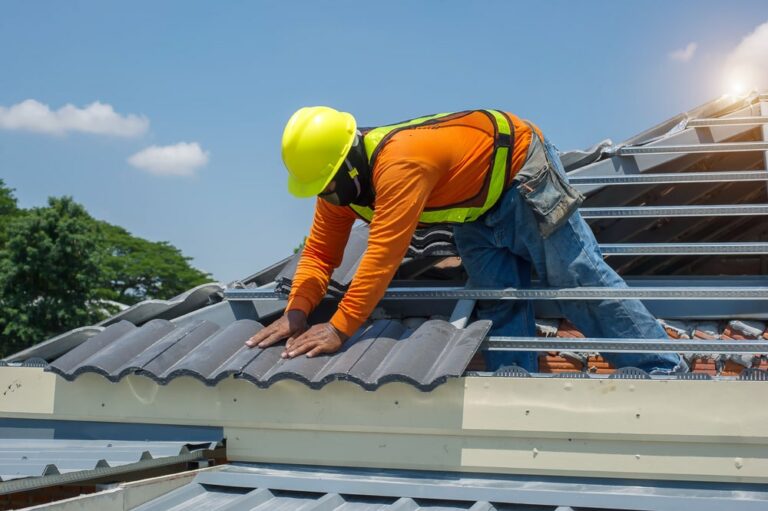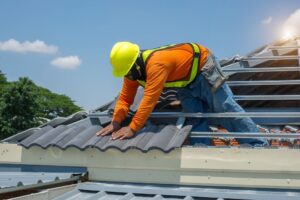 Needing repairs on your current roof, or finding a contractor for a roofing installation can be intimidating. It's hard to know what company to hire, and even what exactly you want done to your home. What kind of roofing do you want? What are your roofing and shingle options? Not to mention, you'll probably be asking yourself what your budget for such a project is. Fortunately, Advantage Construction is a reliable and trustworthy roofing contractor in Anoka County, MN, so you don't need to worry about the hassle of finding the right contractor for you.
Whenever we're working on a roofing installation project for any home, our customers are our highest priority. It's not just roofing installations either; no matter what you hire us to do, Advantage Construction will put our best foot forward to bring your desires to life. We work around your schedule to minimize any inconvenience to your and/or your family, and we won't leave any debris from the construction overnight as we have daily dumpster removal.
We partner with only the best roofing shingles suppliers in the area. This means you won't have to worry about your roof not being durable or reliable, because our roofing materials are able to last for years to come. Minnesota weather can be unpredictable, but we construct roofs to power through those unruly storms.
High-Quality Expertise for Every Job
Advantage Construction will always provide the highest quality roofing installation on all our projects. All our employees are professionally trained and experienced in every aspect of residential construction, keeping mistakes to a minimum. Every detail about your home project is tracked, documented, and managed to make sure you receive the absolute best customer service and are satisfied with our work on your home. We also only use the most durable and reliable roofing materials there are available, so you won't need to worry about your roof causing problems right away.
Advantage Construction is also an Owens Corning "Top of the House" Certified Installer as a roofing contractor in Anoka County, MN. This means Owens Corning has recognized our company as an expert in the roofing industry, and that we've completed their certification program. We know all there is to know about roofing installation, and we provide the best roofing and shingle options for your home, some of which come from Owens Corning too. On top of that, we also provide:
An accessible project manager who keeps the job flowing seamlessly
Daily dumpster removal
Exceptional communication and customer support
CONTACT US!
Low-Cost and Reliable Roofing Services in Anoka County
We know finding a roofing contractor in Anoka County, MN can be stressful, and that's why we only want you to go with the best there is to fit your budget. With all the problems that can arise from a damaged or old roof, we want you to know that it doesn't have to be as complicated as it sounds. Any unexpected problem can be handled with ease through Advantage Construction, and our management team is always available to answer any questions you have and make sure the entire project runs smoothly to free you of any stress from the process.
Being one of Owens Corning "Top of the House" certified installers, we often use shingles from their durable collection of roofing materials. This means our roofing materials provide exceptional ventilation and insulation to help you save money on your energy bill. Plus, when you ask Advantage Construction to install an Owens Corning Total Roofing Protection System, we can offer an exclusive warranty* to protect your new roof for many years to come.
Storm damage isn't a problem when you go with Advantage Construction for your new roofing project, whether it's commercial or residential. We offer competitive pricing on all our materials and projects without sacrificing the quality of our work. If your roof gets damaged by a Minnesota storm, we'll even help you file insurance claims to get the most reimbursement possible.
*See actual warranty for complete details, limitations, and requirements.
Design Your Anoka County Roof at Home
If you're not quite sure what kind of roof you want, you have the option to design one online. When you do this, you can see what different roofing options would look like on your home. This makes it so much easier to figure out exactly what you want Advantage Construction to do for you. Take a look at the programs you'll have access to below:
Our Array of Quality Roofing Materials
Advantage Construction has a wide variety of roofing and shingle options to choose from when designing your new roof. All our materials are durable and high-quality, whether you choose asphalt shingles, metal roofing, or cedar shakes. The choice is entirely up to you, but each option has different qualities that make it a great choice. However, in the long run, each durable roofing material is guaranteed to save you money in some way. And each one is energy efficient, lowering your energy bill and keeping you and your family safe and happy.
Shingles
A popular choice amongst many homeowners, asphalt shingles provide great insulation for your home, saving you money on your energy bill. They're durable, reliable, and come in a variety of colors and mold to fit almost any home. They have many long-lasting qualities and provide a great curb appeal, which may increase the value of your home.
Not only that, but asphalt shingles help block out noise from the outside, whether it's noisy neighbors or the sound of passing cars. Aside from those amazing qualities, asphalt shingles have a great fire-safety rating, are cost-effective, wind resistant, and are easy to install and repair. It's hard to find more durable roofing materials than asphalt shingles.
Metal Roofing
Although it might not sound appealing at first glance, metal roofing is a low-maintenance and long-lasting roofing and shingle option for your home. You can depend on metal roofing for many years, as it requires almost no maintenance and provides an extra layer of fire-safety for you and your family. It's energy efficient, environmentally friendly, and durable. What's not to like about this high-quality roofing material?
Cedar Shakes
Cedar shakes have been around since the early 1800s, and are a great alternative to asphalt shingles for your roof. They do require more upkeep than metal roofing and asphalt shingles, but it's absolutely worth the trouble. One of the best and most unique qualities about cedar shakes is their ability to repel bugs, so you don't have to worry too much about pesky mosquitoes during the spring and summer months in Minnesota. Like asphalt shingles, they have amazing design versatility as cedar shakes are available in several sizes and finishes. Cedar shakes are damage-resistant and extremely likely to increase the property value of your home.
Due to how environmentally friendly this option is, cedar shakes require a fresh coat of water repellant stain or sealant every five years to maintain their appearance and durability. They have a pleasant smell, increased insulation, and are light-weight compared to other roofing materials. There's no need to worry about your energy bill getting too high due to bad insulation from your roof with this option.

Choose Advantage Construction for Your Anoka County Project!
Ready to start designing your new roof? Contact Advantage Construction to get a quote today. Whether it's an upgrade, a new roof, or routine repairs, we'll be sure to get the job done and bring your dream roof to life. You'll receive the best customer service and high-quality roofing installation to make everything as stress-free as possible. If you need a roofing contractor in Anoka County, MN that works around your schedule, Advantage Construction is the place to go. Don't let another roofing contractor take advantage of you and your desires; let us start your roofing installation today.
CONTACT US!