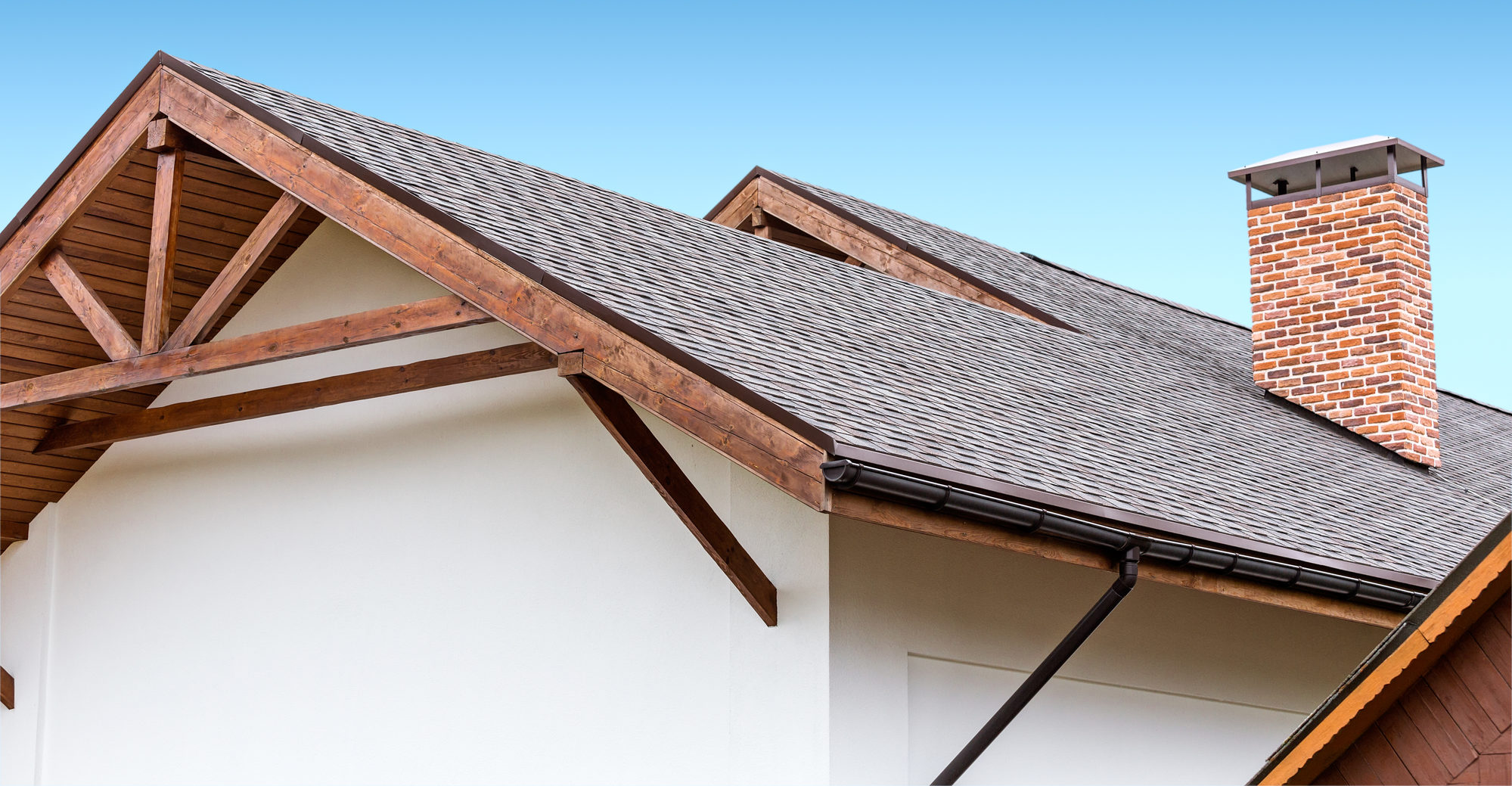 Roofing Structures You Can Rely on in Anoka
Advantage Construction provides Anoka homeowners with roofing structures they can count on. Our roofing experts are aware of the investment that comes with owning a home, and how vital adequate protection from a strong roofing structure is. Severe weather can damage roofing structures, but at Advantage Construction, we incorporate high-quality materials and industry-leading techniques to provide you with a lasting roofing structure.
Every roofing project accepted by Advantage Construction receives our undivided attention, coupled with clear communication, to show you that your home matters. Our roofing experts strive to not only meet but exceed every client's expectations. Dependable materials are utilized to design every roofing structure throughout Anoka. Customers that choose Advantage Construction are provided with an assortment of roofing materials, each offering unique benefits and features to enhance the curb appeal of your property.
By partnering with credible roofing companies, Advantage Construction customers are provided with secure and reliable shingles. Our architectural shingles weigh roughly 50% more than traditional three-tab shingles, are long-lasting, and provide protection against the elements. Whether it's heavy snow or hail, your roof installed by Advantage Construction will withstand any obstacle that it encounters. The worry you've had about your roof during inclement weather will no longer cross your mind by choosing Advantage Construction for your next roofing project.
Your Anoka Roofing Partner
Our team of roofing experts will guide you through your project with remarkable service and master craftsmanship regardless of the project type. Throughout Anoka, homeowners continue to trust our roofing services and have their projects completed in the Advantage Construction way. We've been certified as an Owens Corning "Top of the House" Certified Installer, which allows us to provide clients with energy-efficient, modernized roofing solutions. Our roofing systems are composed of:
Shingles

Ventilation

Attic Insulation
By combining curb appeal and impeccable work, we create reliable and robust roofing structures for every customer. Due to our certification as an Owens Corning Platinum Preferred Contractor, we offer our customers warranties that last up to 50 years on our Owens Corning Shingles.
*See actual warranty for complete details, limitations, and requirements.
Unparalleled Roofing Installation
The Advantage Construction team knows how exciting a new roof can be, but the installation process can also come with obstacles. With our roofing experts, any issues will be resolved immediately to allow for a stress-free organized installation. With our skilled management staff and convenient cleanup services, your roofing project will be effortless. For every roofing project, we offer:
A dedicated, readily available project manager to keep the job on track

Dumpster removal at the end of each day

Unparalleled communication and care
Create a Replica of Your Dream Roof
Are you having a hard time trying to picture your new roof? Other homeowners throughout Anoka have had trouble imagining the finished product too. We have created readily available, user-friendly design tools that allow you to bring your vision to life before construction begins. The two design tools below will be accessible to create a virtual replica of your new roof.
Our Variety of Shingles and Roofing Options
We provide homeowners with various shingle and roofing options to choose from that each brings their own benefits and qualities to the table. Regardless of the size or shape of your home, we guarantee you'll find the right fit.
Shingles
Our sturdy asphalt shingles mold easily to any home and offer outstanding design diversity. Anoka homeowners are provided with reliable, secure, and resilient roofing structures that will add to your home's overall aesthetic and curb appeal. Our durable asphalt shingles continue to look outstanding year after year.
Asphalt shingles are incredibly functional and provide exceptional protection and charm for any property. Household members will be safe and comfortable in your home during hail or heavy storms because of asphalt shingles' ability to minimize outside noise and endure impact. Asphalt shingles also have a noteworthy fire rating.
Metal Roofing
Throughout Anoka, property owners that are searching for a roofing material that is reliable and requires little maintenance should choose metal roofing. This material has a remarkable fire rating and gives your home the protection it needs.
Cedar Shakes
Throughout the country, homeowners repeatedly choose cedar shakes because of their unique design and ability to enhance a property's curb appeal. Along with their eccentric appearance, cedar shakes have pest and water-resistant capabilities that cannot be compared to other wooden shingle materials.
However, cedar shake shingles do require more maintenance than other traditional roofing materials. Homeowners should apply a fresh coat of stain and water-repellant every five years to keep the shingles in optimal condition.
Start Your Anoka Roofing Project
Advantage Construction is the Anoka roofing company you can rely on for any roofing project. We'll design a long-lasting, dependable roofing solution with our variety of material options. Our roofing experts will guide you through the project process by addressing any issues and answering questions. Give your home the modernized, energy-efficient roofing structure it needs. Contact the Advantage team today to start designing your new roof.
*See actual warranty for complete details, limitations, and requirements.