A Safe Home Needs a Strong Roof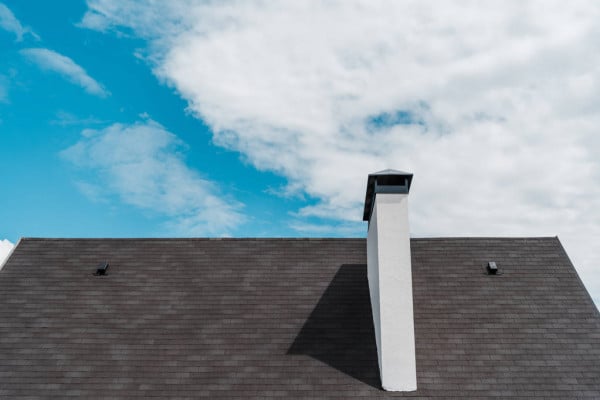 We give your home the advantage you've been looking for with durable and energy-efficient roofing systems. A strong and reliable roof protects your home from the elements that could otherwise damage your investment. In Andover, storm and hail damage pose a serious threat to residential structures. At Advantage Construction, we've made it our mission to provide long-lasting and dependable roofing systems for our customers.
It's no secret that Minnesota has demanding weather conditions that can put homes to the test. As experienced and trusted roofing experts, we offer unparalleled roofing solutions that stand up to extreme weathering and seasonal changes. We use the very best materials in the roofing industry to give our customers peace of mind throughout the year.
Our multi-layer shingles are thicker and tougher than traditional options so that homeowners can enjoy their roofing system longer. They weigh roughly 50% more than three-tab shingling to give extra protection against the elements. Our roofing systems aren't just tough; they also add incredible curb appeal to your home. Your roof says a lot about your home. To give family, guests, and neighbors the first impression you want, you'll need a trusted roofing partner to be by your side during installation or repairs. Advantage Construction can help you create the roofing system you want and add value to your home while also creating an energy-efficient residence.
The Most Trusted Partner for Roofing in Andover
You need a trusted partner for your roofing system. Advantage Construction works closely with homeowners throughout Minnesota to create lasting relationships and premier roofing solutions. We're always pushing the envelope and exceeding our client's expectations. With open and thoughtful communication, we make sure your project is always on track and completed with care. We've been named an Owens Corning "Top of the House" Certified Installer for our years of excellent service. Our roofing systems include:
Shingles

Ventilation

Attic Insulation
With these foundational elements in place, we're able to provide long-lasting and stable roofing systems our customers can trust. We can even extend our warranties up to 50 years on our Owens Corning Shingles due to our status as an Owens Corning Platinum Preferred Contractor.
*See actual warranty for complete details, limitations, and requirements.
An excellent roof relies on attention to detail. We put forth great effort into every roofing solution we install and make sure our customers feel taken care of and respected.
Seamless Roofing Installation
We know how stressful a roofing installation can be for our customers. With Advantage Construction, we do our best to remove disruptions and make our roofing processes smooth and seamless for our clientele. We go above and beyond to ensure that you're taken care of and valued every step of the way.
A dedicated project manager to keep the job on track and is available at all times

Dumpster removal after each day

Unmatched communication and care
Envision Your New Roof
One of the most difficult aspects of picking out a new roofing system is trying to picture it on your home. Well, we have you covered. We offer incredible design tools that make the process simple and enjoyable. Our tools help you visualize your roofing solution and make the decision-making step far easier. Take a look at our easy to use tools.
Our Wide Selection of Shingles and Roofing Options
We provide a wide variety of shingles and roofing systems for homeowners throughout the Andover area. Take a look at our selection of high-quality roofing options for your home.
Shingles
Shingles are an excellent choice for homes of all shapes and sizes. This roofing system provides incredible design diversity, and long-lasting quality homeowners will love — the perfect customizable roofing solution.
Shingles are impact-resistant and a great way to protect your home from hail and other elemental forces. Homes in Andover rely on strong and long-lasting roofing systems to defend against weathering. Asphalt shingles also have a great fire rating and sound dampening capabilities for a more quiet and comfortable home.
Metal Roofing
Metal roofing is an ideal solution for homeowners looking for the longest lifespan from their roofing system. While it may cost more upfront, it's a solid investment that will reduce maintenance and upkeep costs through the years. Metal roofing is also incredibly fire-resistant as well.
Cedar Shakes
Cedar shakes have been around for over a century and offer homeowners a specialized look they will love. With superior water and pest-resistance compared to other wooden shingles, cedar shakes have a much longer lifespan with far fewer problems. Give your home a unique look and valuable curb appeal with cedar shingles.
We offer a variety of sizes, finishes, and customizable options for your roofing system. Wooden shingles do require maintenance, such as a fresh coat of water repellant and stain every five years.
Start Your Roofing Project in Andover Today
At Advantage Construction, we truly want to give your home the advantage it needs. We'll help you decide which roofing system is best for your home. We offer a wide selection of roofing systems to improve upon energy-efficiency and protect your home. With incredible curb appeal and long-term value, we'll find the ideal roofing solution for your home in Andover. Contact the Advantage team to learn more about our various roofing options.
*See actual warranty for complete details, limitations, and requirements.