Storm Damage Repairs Minnetonka
Minnesota weather is unpredictable in every season, meaning the likelihood of your Minnetonka property experiencing damage from a storm or hail is increased. Advantage Construction is here to help with any and all storm damage repairs. We've helped customers throughout Minnetonka and surrounding areas with roof repairs, replacements, and installations. We know how challenging storm and hail damage repairs can be to manage, but Advantage Construction is here for you every step of the way. Every customer that chooses Advantage Construction is guaranteed to receive high-quality products and unparalleled service for projects, both big and small.
Leading General Contractor in Minnetonka
By choosing Advantage Construction, you'll receive industry-leading storm and hail damage repairs from experts 100% guaranteed. Every project that comes our way receives our undivided attention, so it's completed correctly. Our team includes experts in roofing and storm damage so that we can provide Minnetonka property owners with only the best services. We offer various services, from siding, roofing, storm and hail damage repair to window replacement, gutter installation, and repairs. Advantage Construction will provide you with repairs that are worth your investment every time.
Tip: Surrounding suburban cities like Minnetonka experience cold temperatures and weather each year, meaning your roofing and energy bill can be impacted substantially. Homeowners are encouraged to regularly check and seal points of weakness where warm air could be exiting your attic and home. Dependable insulation helps eliminate the chances of ice dams, severe damage, and warm air leakage. Vent pipes and exhaust fans are commonly ignored during inspections, but you must check these areas for seeping air. If you need advice and assistance from an expert, Advantage Construction is here for Minnetonka homeowners. Contact us today.
Roofing Storm and Hail Damage
It can be challenging to identify if your roof has been damaged during a storm – especially the extent of the damage. Roofing materials are designed to endure heavy rain, high winds, and hail, but repairs are necessary so your roof's lifespan and structural integrity are preserved.
Granule loss, fractures, indentations, and loosened self-seal strips are all telling signs of storm and hail damage. Minnetonka homeowners must keep an eye out for these red flags as you will keep your property in tip-top shape and prevent future leaks and ice dams from occurring. Conducting regular checks will also save substantial costs on your utility bills like gas and electricity.
Shingles can be repaired individually, especially if specific areas of your roof become damaged. While it may be tempting to repair the damaged area, there is a chance surrounding areas could be damaged as well. Complete roof replacements often seem costly, but it's actually more cost-effective in the long run. Replace your roof with high-quality, durable materials, so you can prolong the life of your roof and get the protection you deserve.
Window and Siding Storm Damage Protection
Storm and hail damage can negatively affect your home's essential components, such as roofing, windows, and siding. It's best to recognize the damage to any of these areas early on, so repairs can be made before minimal damage becomes a much larger issue.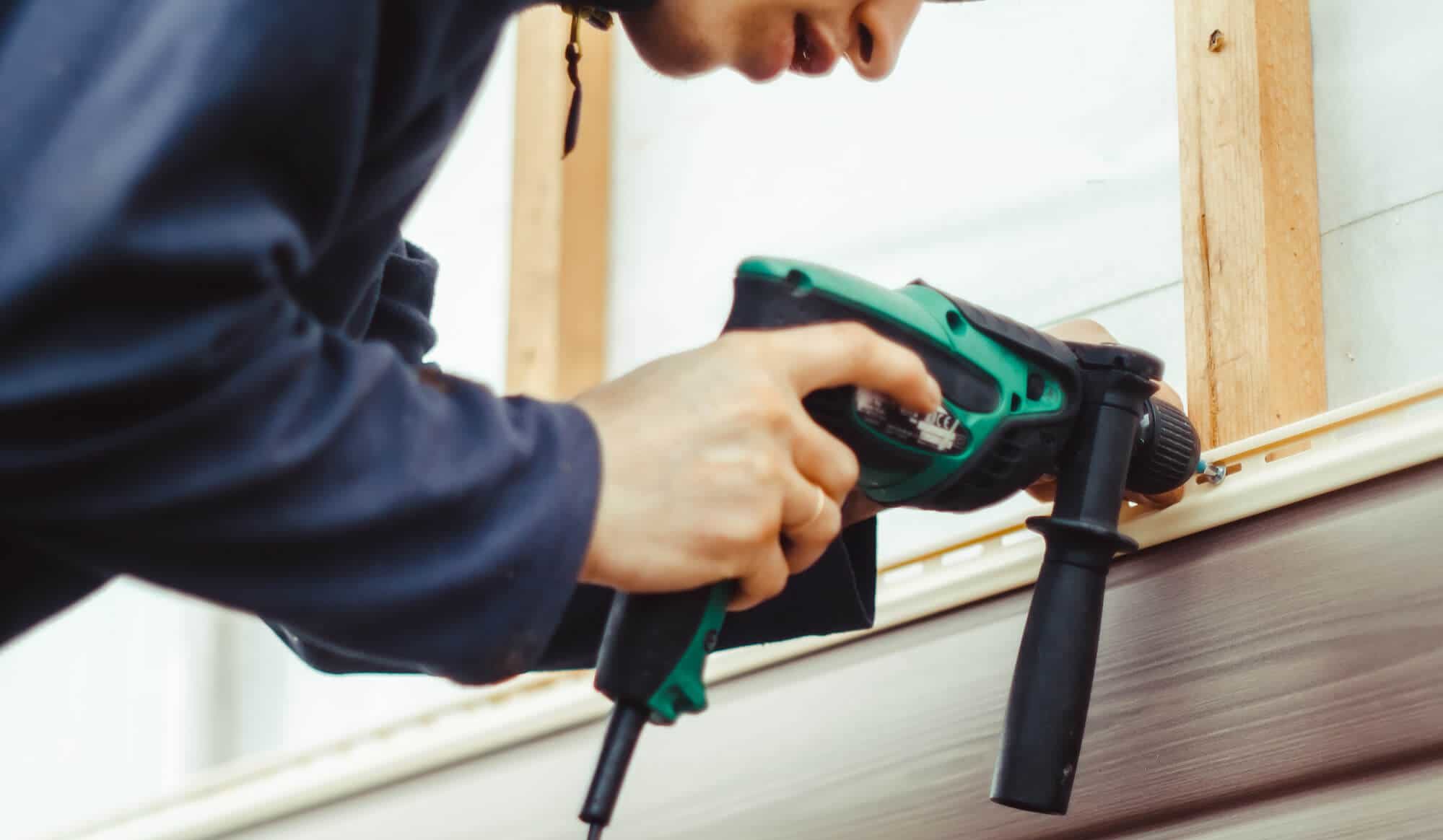 Siding
Vinyl siding is designed with durability in mind, meaning your home will be protected during inclement weather and temperate climates. As with any exterior material, repairs will be required eventually, whether from a storm or regular wear and tear. Homeowners throughout Minnetonka commonly experience two types of siding damage.
Siding panels can experience cracking, especially where underlying support hasn't been installed. These areas are prone to storm and hail damage.

Weathering can occur in your vinyl siding panels due to chipped undersides because of regular wear and tear.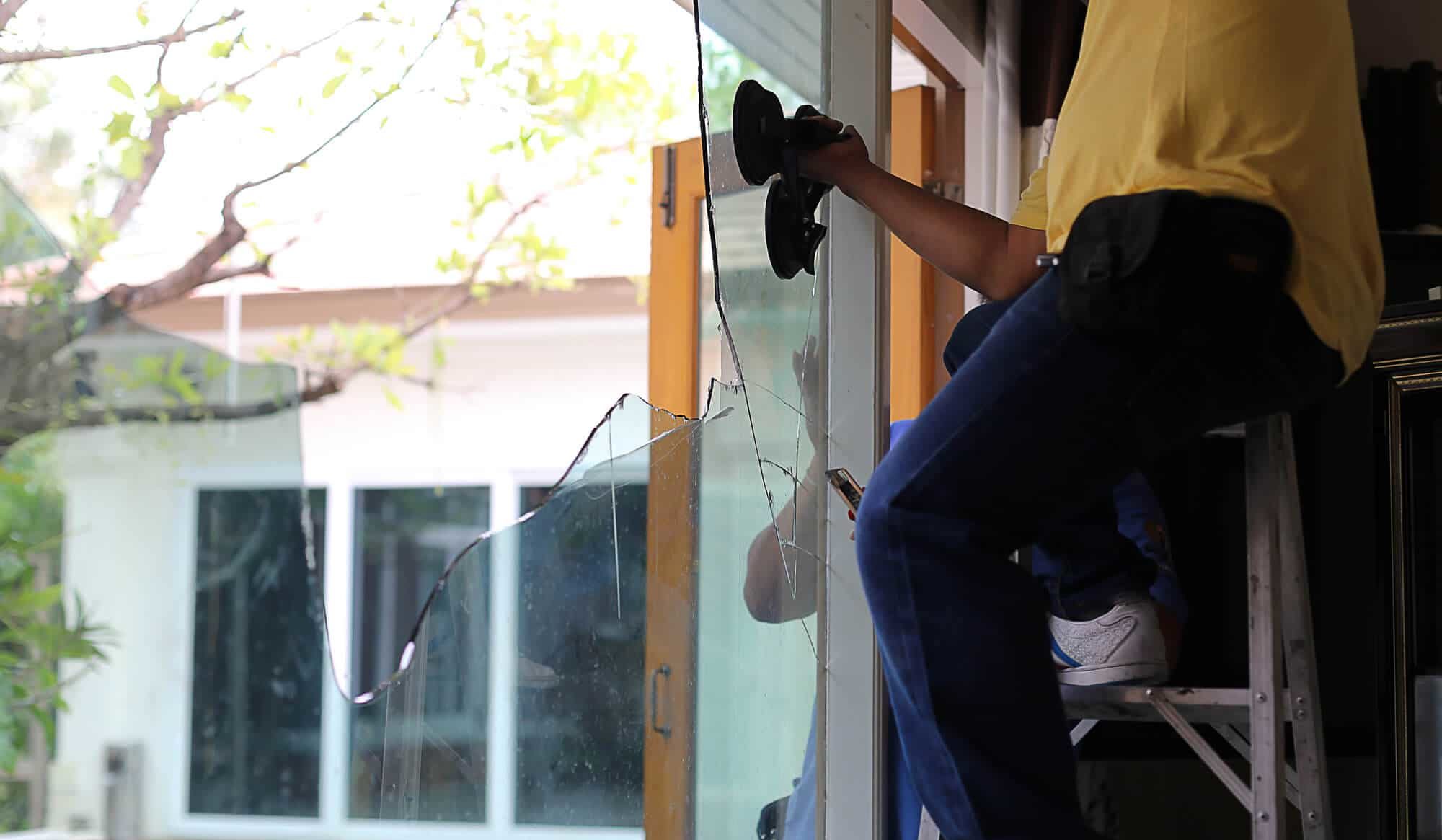 Windows
Quality windows protect your home from unwelcome outside elements. Cracked, broken, or shattered windows are examples of damage that requires immediate repair. However, these aren't the only types of damage as certain types are more challenging to identify and can lead to complete window replacement if not discovered early on.
Minnetonka homeowners must inspect windows for any signs of damage immediately after a big storm or inclement weather. The two leading causes of window damage are wind and rain – especially during a storm or other damaging situation.
Damage from wind and water can quickly be resolved, but water damage can be more challenging for homeowners to identify in the early stages. If you suspect high winds have harmed your windows, broken or shattered panes and glass can be a sign, as well as cracking and denting. If you suspect your windows have been exposed to water, professional help is necessary as prolonged water damage can cause mold and structural damage. Moisture buildup and fog between panes can be a sign of window damage along with bubbling, cracking, peeling, and water spots.
Our Reviews Show Our Commitment
The Advantage Construction team strives to provide top-quality services to every customer that comes our way. Like many industries, storm damage repair is exceptionally competitive, which is why we prioritize offering only the best services. Our remarkable client base has left us numerous third-party reviews on Facebook, Google Reviews, and GuildQuality to show inquiring clients what they can expect. Each customer's opinion and experience matter, and we are dedicated to providing you with a satisfactory experience every time.
Advantage Construction thanks every customer we've had the opportunity to work with because we wouldn't have the reputation we do today without them. By choosing Advantage Construction, we guarantee you'll receive a reliable roofing structure you can count on for years to come, no matter the size of your home. Contact Advantage Construction today for all your storm and hail damage repairs – you won't regret it.
Residential & Commercial Contractors
The Advantage Construction team offers Minnetonka property owners a variety of residential and commercial services. We've worked with many Minnetonka properties in various sectors, meaning we have familiarity with your community to give you the service you deserve. Learn more about our residential and commercial services so that you can get started on your next project.
Owens Corning Roofing Platinum Preferred Contractors
Advantage Construction is one of the only Platinum Preferred Contractors in Minnesota. Many Minnetonka homeowners aren't sure what this means, so we're here to explain! Our accreditation as an Owens Corning Roofing Platinum Preferred Contractor gives us the capability to offer all our Minnetonka customers roofing warranties that last up to 50 years. Each of our field representatives is experienced in storm damage repairs and is aware of the importance of documenting all damage that results from a storm for insurance claims.
*See actual warranty for complete details, limitations and requirements.
Call Advantage Construction for Your Minnetonka Project!
Minnetonka property owners have access to a complimentary storm and hail damage inspection from one of the Advantage Construction experts. No matter the extent of damage, we'll inspect and assess your property for damage that you or your insurance company may have missed. If you need help with the insurance claims process, we have team members available to guide you every step of the way. Advantage Construction prides itself in providing every customer with upfront and honest quotes with no added pressure or stress. Contact us at (763) 354-8441 or fill out our online form to schedule a complimentary home inspection today!
Free Home Inspections,
Schedule Today!
We Are Proud of
What We Do