Commercial Roofing Monticello
Commercial Roofing Contractor for Monticello, MN
A roof is not just a necessity; it's a statement. It's the crown that distinguishes your business from the rest, exuding professionalism and instilling confidence in your customers. At Advantage Construction, we understand your commercial roof's vital role in safeguarding your operations and enhancing your brand image. That's why we go above and beyond to provide unparalleled craftsmanship and unwavering dedication to every project we undertake.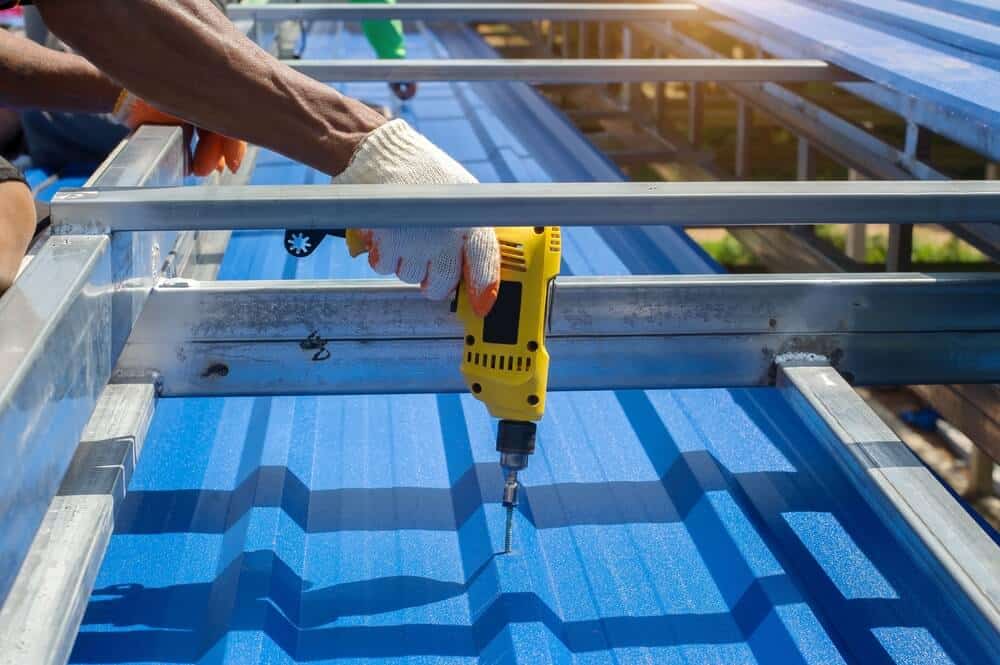 A Dependable Commercial Roofing Contractor in Monticello, MN
As a trusted commercial roofing contractor for Monticello, MN, we dedicate ourselves to providing exceptional roofing solutions that meet your specific needs. Our experienced professionals will provide unparalleled craftsmanship and unwavering dedication to every project, from repairs to replacements and new installations. Safeguard your operations and enhance your brand image with a dependable commercial roofing contractor for Monticello, MN.
Contact Us!
Monticello Property Owners' Trusted Commercial Roofing Company
When you choose Advantage Construction as your commercial roofing contractor for Monticello, MN, you're selecting a team of professionals committed to excellence. Our reputation as the go-to commercial roofing company rests on the foundation of trust, reliability, and exceptional results.
Property owners across Monticello rely on us to protect their investments with our unmatched expertise and meticulous attention to detail. Why settle for anything less than the best? Join countless satisfied clients who have experienced the Advantage Construction difference. Contact us today for a consultation and let our experts take care of your commercial roofing needs with precision and expertise.
Insurance Claims Process Made Easy
Dealing with insurance claims can be a headache, especially when it comes to commercial roofing. But worry not! We will shoulder that burden for you. Our experienced team specializes in navigating the complexities of the insurance claims process, making it as smooth and hassle-free as possible.
From assessing the damage to preparing the necessary documentation, we will guide you to ensure you receive fair compensation for your commercial roof repairs or replacements. Don't let the insurance claims process hold you back. Learn more about how we can make it easy and hassle-free for you.
Digitally Design the Ideal Commercial Roofing Solution
Picture this: a roof perfectly tailored to your property, seamlessly blending style, functionality, and longevity. We can bring your vision to life with our cutting-edge technology and design tools like:
Our digital simulations allow you to explore different materials, colors, and finishes, empowering you to make informed decisions and achieve a roof that surpasses your expectations. Together, we can design your new commercial roof and create a commercial roofing solution that provides superior protection and showcases your unique style.
High-Quality Commercial Roofing Materials
When it comes to commercial roofing, choosing suitable commercial roofing materials is crucial. High-quality commercial roofing protects your building from the elements and enhances its aesthetic appeal. At Advantage Construction, we also believe in using only the highest quality materials for our commercial roofing projects. Our extensive selection includes
Shingles
Shingles are a widely used roofing material due to their affordability and versatility. They are available in various materials, such as asphalt, fiberglass, and architectural shingles. Here's why shingles make an excellent choice for commercial roofs:
Durability:

Asphalt shingles have a reputation for their durability and can withstand harsh weather conditions, including high winds and heavy rainfall.

Cost-effective

: Shingles are a cost-effective option for commercial roofs, making them popular among business owners with budget constraints.

Easy installation:

Shingles offer a convenient installation process in contrast to alternative roofing materials. Their lightweight nature and utilization of sizable sheets enable a swift and efficient application onto your roof, which can help minimize labor costs and reduce installation time.

Variety:

Shingles come in various colors, styles, and prices, allowing you to choose the perfect look for your commercial building. Thus you are highly likely to find a style and color combination that complements the theme of your property, all within a price range that suits your budget.
Metal Roofing
Metal roofing has gained popularity recently due to its exceptional durability and longevity. Here are some key advantages of using metal roofing for commercial buildings:
Longevity:

Metal roofs can last for 50 years or more. This longevity translates to cost savings in the long run.

Energy efficiency:

Metal roofs are reflective, meaning they can reflect sunlight and reduce heat absorption. This helps to maintain a comfortable interior temperature and lowers cooling costs.

Stylish

: Metal roofs have undergone a remarkable transformation, departing from the image of simple corrugated tin structures in rustic settings. Today's options are extensive, offering diverse materials such as tin, zinc, aluminum, copper, or galvanized steel. These roofs come in an impressive assortment of colors, finishes, and shapes. The predominant metals used in residential roofing, steel, and aluminum, are specifically engineered to retain paint finishes effectively.

Eco-friendly

: Metal roofing is often made from recycled materials and recyclable at the end of its lifespan. This feature allows metal repurposing, minimizing waste, and supporting the circular economy.
Cedar Shakes
Cedar shakes offer a natural and rustic aesthetic to commercial buildings. Here's why cedar shakes are worth considering for your roofing needs:
Beauty and charm:

Cedar shakes provide a unique and visually appealing look that enhances the overall appearance of your commercial property.

Insulation properties:

Cedar shakes have natural insulation properties, which can help regulate temperature and reduce energy consumption.

Resistance to extreme weather:

Cedar shakes possess the ability to withstand high winds, hail, and UV rays, making them a durable choice for commercial roofing.

Environmentally friendly

: Cedar is a renewable resource, and its use as a roofing material promotes sustainability. Additionally, cedar shakes are biodegradable and do not contribute to landfill waste.
Get Started on Your Perfect Monticello Commercial Roofing Project
It's time to elevate your Monticello property to new heights with our top-notch commercial roofing installation services. Our skilled team can handle projects of any size or complexity, including repairs, replacements, or a complete roof transformation.
Contact us today to schedule a consultation with our commercial roofing contractor for Monticello, MN., and take the first step toward achieving a secure, visually stunning, and enduring commercial roof.
**See actual warranty for complete details, limitations, and requirements.