Commercial Roofing Maple Grove
Commercial Roofing Contractor for Maple Grove, MN
We're your go-to contractors when you need durable commercial roofs. Our seasoned roofing experts are committed to delivering customized services that cater to your every need. We pride ourselves on installing functional and appealing commercial roofs.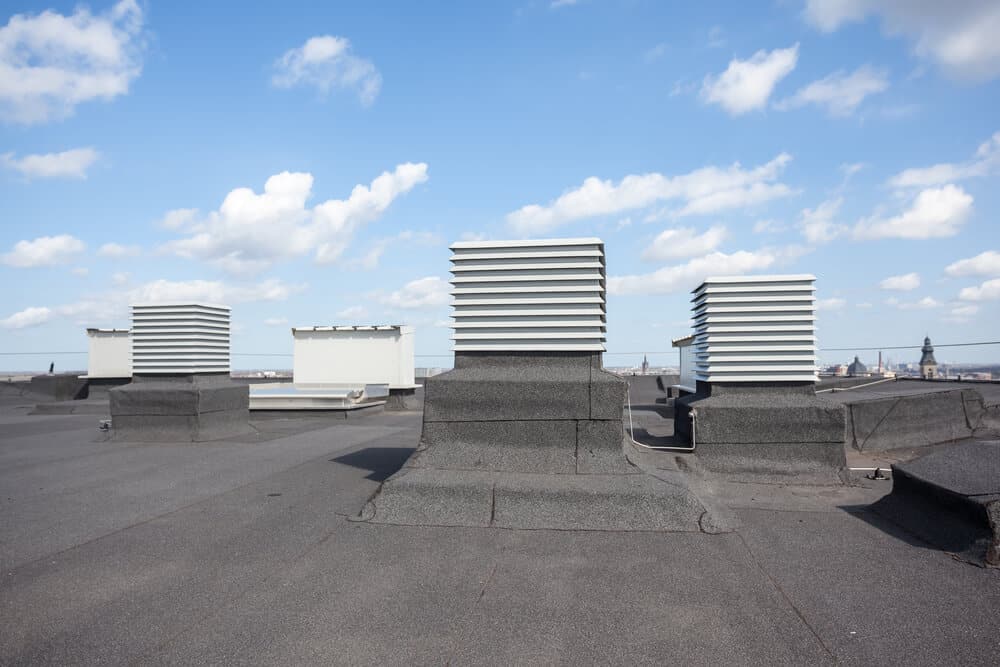 A Dependable Commercial Roofing Contractor in Maple Grove, MN
Maple Grove is a thriving city in Minnesota that boasts a rich history and a vibrant business community. Nestled in Hennepin County, this suburb is located just 17 miles northwest of downtown Minneapolis.
With its robust economy, Maple Grove is a desirable place for businesses to call home. As the city continues to grow, the need for professional commercial roofing contractors becomes increasingly crucial. This is where we come in. We offer top-notch roofing services that cater to the property's needs. Get in touch with us to access premium roofing solutions.
Maple Grove Property Owners' Trusted Commercial Roofing Company
Here's why property owners love working with us:
Unparalleled Expertise
Commercial roofing contractors possess extensive knowledge and expertise in their field. With our knowledge of roofing systems, we can accurately assess the condition of your roof and recommend appropriate solutions. Our expertise ensures that your property receives optimal care and attention.
Additionally, our roofing contractors stay updated with the latest industry standards and techniques. As a result, we will always offer advanced roofing solutions.
Quality Materials and Tools
Reputable commercial roofing contractors have access to high-quality materials and tools. When we use top-grade material, we can enhance the longevity and performance of your commercial roof. This can help reduce the need for frequent repairs or replacements.
Cost-Effective
As a property manager, you may want to cut costs by attempting DIY repairs or hiring unskilled labor. This can often result in subpar workmanship, leading to costly repairs.
Hiring a commercial roofing contractor may seem costly. But it offers long-term cost savings. Our contractor's proficiency ensures that the job is done right the first time. As a result, it can save you from unnecessary expenses in the future.
Enhanced Safety
Commercial roofing projects are very risky. Whether working at heights or handling heavy equipment, these projects can pose significant dangers. Our commercial roofing contractors prioritize safety in their projects.
We're equipped with the necessary safety gear. What's more, we follow strict safety protocols. When you hire us, you protect yourself from potential accidents and liabilities.
Insurance Claims Process Made Easy
Ensuring your commercial roof gets the care it deserves without the headaches. Below is a step-by-step insurance claims process for your commercial roofing services.
Step 1: Assess the Damage and Contact Your Insurance Company
Take photographs and detailed descriptions of the commercial roof damage. Notify your insurance company about the roofing damage and provide policy details.
Step 2: Schedule an Adjuster Visit and Review Estimate
Request an adjuster to inspect the roof damage and set up a convenient appointment. Carefully examine the adjuster's assessment and estimate for accurate representation of the damage.
Step 3: Hire a Reputable Roofing Contractor
Select a reliable commercial roofing contractor in Maple Grove, MN, based on the adjuster's estimate. Look for a contractor with a solid reputation and experience in handling insurance claims. Consider their expertise, credentials, and track record in commercial roofing projects.
Step 4: Finalize the Claim
Communicate with your insurance company to address any questions or concerns, and submit invoices for reimbursement. Maintain open communication with your insurance company to address any remaining questions or concerns. Provide them with the invoices and receipts from the roofing contractor to support your claim for reimbursement.
Step 5: Follow Up and Maintain
Stay in touch with your insurance company to ensure prompt processing and reimbursement of the claim, and continue to maintain the commercial roof's integrity. Remember to consult your insurance policy and adjuster for specific details and guidelines during the claims process.
Digitally Design the Ideal Commercial Roofing Solution
Discover the power of digital design as we unlock the possibilities of creating the perfect commercial roofing solution. Say goodbye to guesswork and hello to precision. Here are cutting-edge technology and tools that enable us to visualize the project before the actual work:
High-Quality Commercial Roofing Materials
Whether you need installation, repair, restoration, or maintenance, our contractors have the training and experience to deliver exceptional results. Check the type of roofing materials we use:
Shingles
Shingles are a versatile and popular choice for commercial roofing in Maple Grove, MN. They are lightweight, durable, and come in a variety of styles and colors to suit different architectural designs. Shingles provide excellent protection against the elements, ensuring a waterproof and long-lasting roofing solution for commercial buildings. Their ease of installation and cost-effectiveness make them a practical choice for many commercial roofing projects.
Metal Roofing
Metal roofs are a reliable and durable option for commercial roofing. They offer exceptional strength, longevity, and resistance to extreme weather conditions. Metal roofs are low maintenance, energy-efficient, and can be customized to suit various architectural styles.
Cedar Shakes
Cedar shakes are a natural and timeless choice for commercial roofing. They provide a rustic and distinctive look to buildings, adding warmth and character. Cedar shakes are known for their exceptional durability and resistance to decay and insects.
They offer excellent insulation properties, helping to regulate temperature and reduce energy costs. Thanks to eco-friendliness and sustainability, they are ideal for environment-conscious institutions and facilities.
Get Started on Your Perfect Maple Grove, MN Commercial Roofing Project
Our commercial construction company is an Owens Corning Roofing Preferred and Platinum Preferred contractor, ensuring the highest level of protection for your new commercial roof. With the Owens Corning Total Protection Roofing System, your roof will be safe, sturdy, and visually appealing. We offer unique and valuable system warranties, including workmanship coverage. For more information about these exceptional deals, consult with your commercial roofing contractor.
**See actual warranty for complete details, limitations, and requirements.