Commercial Roofing Elk River
Are you looking for a reliable, trustworthy, dependable roofing contractor in your local area? Well, look no further! At Advantage Construction, we are the premier roofing contractor in Elk River. Not only do we provide high-quality roofing services to property owners, including business commercial buildings and houses, but we offer roofing services to development centers, too.
We offer various services throughout the Twin Cities area. Along with roofing services, we offer siding replacement and repair, window repair, gutter installation, and other premier construction services.
Our team of experienced, certified professionals is equipped to handle any repair or installation needed. We understand the importance of having a secure and efficient roof on your home or business, so we always strive to provide the best possible service.
Call Now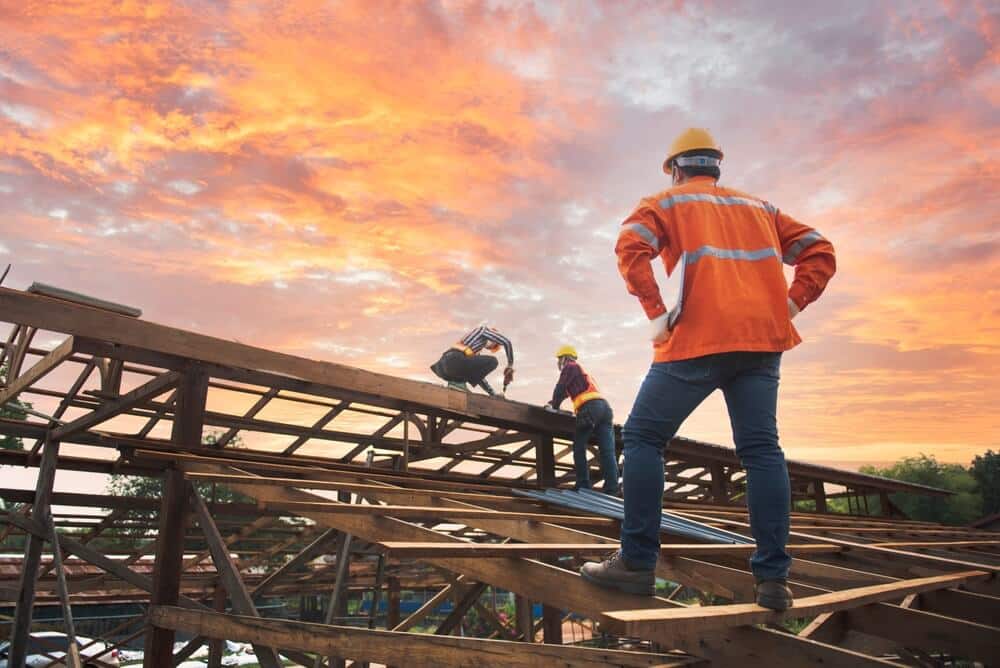 A Dependable Commercial Roofing Contractor in Elk River, MN
Advantage Construction only hires the best of the best. That is why all of our workers are efficient, reliable, and knowledgeable in the construction and roofing industry. We can expedite your commercial roofing project so there is less time spent waiting and more time working.
We provide our customers with roofing estimates ahead of time, so there are never any surprises or hidden fees as the process goes on. We are with you every step of the way, so you always feel well-versed in the situation.
Plus, our estimates are incredibly competitive with other businesses in the area — we offer unparalleled warranties that are lower than the competition.
Elk River Property Owners' Trusted Commercial Roofing Company
There are so many reasons why we are the property owners' most trusted commercial roofing company in the area. We have a pristine reputation that has made us the desired choice for so many property owners, and we have a team full of experts.
We prioritize all roofing projects, no matter how big or how small. This means that we treat your project as its own unique aspect; you are not just another number of us! You can work hand-in-hand and collaborate with your dedicated project manager to help simplify the installation, explain every step in detail ,and stay in contact with you throughout the process.
This project manager will be in charge of a highly-trained and knowledgeable group of workers who ensure you get the best product possible. They will provide regular inspections, stay current with the schedule, and answer any questions or concerns you may have.
Our job is to put your mind at ease and make this process stress-free!
Insurance Claims Process Made Easy
Insurance can be tricky and time-consuming. Please, it is the last thing you want to think about when you have a massive repair on your hands! If you want to repair your roof, install a new one, or figure out just how much a new commercial roof will cost for your entrepreneurial business, then we can help.
We offer insurance claims assistance, making paying for this repair easy, fast, and straightforward. Advantage Construction is here to provide advice, guidance, and support throughout the insurance claim, so you can look forward to your new roof!
Our team of experts are well-versed in the legal side of things. We are highly familiar with storm damage, claims, and the budgetary restraints for these projects. We can provide hands-on knowledge and advice from years of experience in the industry so that you can retrieve the deserved compensation and discounts.
The process is actually super simple! All you have to do is follow these steps:
Schedule a free home inspection:

We will document the damage to your home, including the gutters, crawl spaces, driveways, decks, trees, windows, and other structural concerns.

File the insurance claim:

File the insurance claim with your insurance company; attach the documented damage for proof.

Claim Approval:

Once the insurance company has signed the contract, Advantage Construction will begin constructing and repairing your roof.
With a proper insurance claim process you can save money and get a great deal on your house. Our professionals also guarantee your roof is going to last multiple years and can withstand any weather condition.
Digitally Design the Ideal Commercial Roofing Solution
Do you have an idea in mind but can't seem to put pen to paper? Check out these digital commercial roofing solutions that make repairs more accessible than ever.
High-Quality Commercial Roofing Materials
Choosing the type of roofing materials is critical to selecting a solution for your home that is long-lasting, meets your needs, and within your price range. Fortunately for you, various options from Advantage Construction will work for your commercial property.
Shingles
Not sure what type of material to use for our home? We love shingles! Not only are shingles affordable, but they are extremely effective, versatile, and easy to install. Instead of worrying about the lengthy renovation and repair process, you can rest assured our professionals will be able to install this traditional look in no time at all.
Metal Roofing
Metal roofs are extremely long-lasting for over five decades, aesthetic to match any style of home or neighborhood, protect against intense wind, and safeguard your house against fires.
Cedar Shakes
Cedar shakes are one of the most popular roofing types for homes in any environment or neighborhood since they are very durable, wind-resistant, fire-resistant, and moisture-resistant. This makes them one of the best materials to fight against ice storm damage, winter damage, hail storm damage, and excess rain. Perfect Exteriors ensure your house is protected for years and years.
Get Started on Your Perfect Elk River Commercial Roofing Project
At Advantage Construction, we provide all of our customers with workmanship coverage, high levels of protection, and system warranties. Some of our warranties even include flashing, fasteners, and wood decking. Check each warranty to see what is covered under our policies — we guarantee that all of our information is upfront, honest, and transparent!
**See actual warranty for complete details, limitations, and requirements.