Commercial Roofing Cambridge
Commercial Roofing Contractor for Cambridge, MN
Are you in need of a reliable and experienced commercial roofing contractor in Cambridge, MN? Look no further! Advantage Construction is a top-notch roofing company dedicated to serving the commercial roofing needs of businesses in Cambridge and its surrounding areas. Without expertise, professionalism, and commitment to excellence, we are your go-to solution for all your roofing projects.
Whether you require roof installation repair, maintenance, or help to file insurance claims, Advantage Construction has the knowledge and expertise to deliver outstanding results. Discover why we are the best choice for Cambridge, MN, and how we can help protect and enhance your commercial property's integrity and value.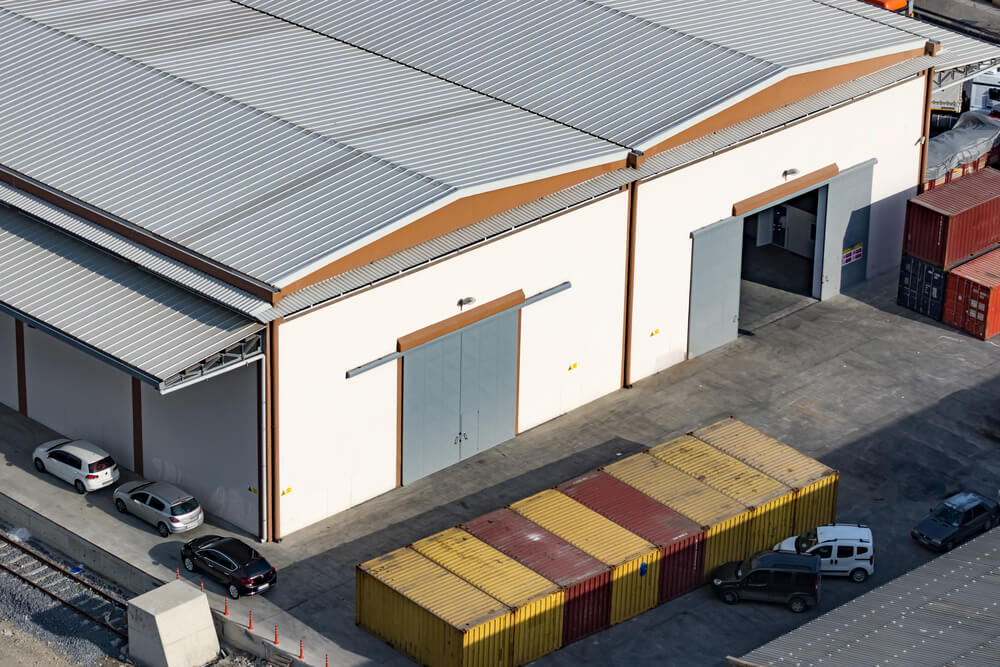 A Dependable Commercial Roofing Contractor in Cambridge, MN
When it comes to your commercial roofing needs in Cambridge, MN, finding a dependable contractor is crucial. You want to know that your roofing job is done the right way.
Advantage Construction has a strong reputation for excellence and a commitment to customer satisfaction; we are dedicated to providing top-quality roofing solutions for businesses in Cambridge.
We have worked with many members of the community and have a long track record of happy customers. Our team of skilled professionals has the expertise and the skills to handle any commercial roofing product with precision and efficiency. Discover why we are the go-to choice for business in Cambridge, and let us exceed your expectations with our exceptional services.
Cambridge Property Owners' Trusted Commercial Roofing Company
As a business owner, having a trusted commercial roofing contractor by your side is essential. Your business's roof projects your business and investment, and investing in your roof is not a job that should be taken lightly.
Advantage Construction has years of experience and a solid track record of delivering exceptional results. We pride ourselves in overdelivering, and our customers have many happy stories that they can share about working with us.
When you choose Advantage Construction, you can trust that we will deliver outstanding craftsmanship, reliable solutions, and unparalleled customer service. Let us protect your most significant investment.
Insurance Claims Process Made Easy
Dealing with insurance claims can be a daunting and time-consuming process, especially regarding commercial roofing in Cambridge, MN. However, our dedicated commercial roofing contractors can make the insurance claims process easy and hassle-free.
With our depth of knowledge and experience in navigating insurance procedures, we understand the complexities involved and can guide you every step of the way. Our team will work closely with you to ensure your insurance claim is handled efficiently and effectively, allowing you to focus on running your business while we care for the rest.
Trust our expertise and let us simplify the insurance claims process for your commercial roofing needs in Cambridge, MN, ensuring a smooth and satisfactory resolution.
Digitally Design the Ideal Commercial Roofing Solution
In today's digital age, it has never been easier to design the ideal commercial roofing solution for your property in Cambridge, MN. Our design team uses cutting technology like Design EyeQ, the GAF Virtual Home Remodeler, and CertainTeed Design tools to digitally design the perfect roofing solution tailored to your specific needs.
By harnessing the power of cutting-edge technology, we can provide you with a comprehensive and visually stunning digital design of your ideal commercial roof.
Our team of experts will collaborate with you to understand your requirements, analyze your property, and leverage our advantage of digital tools to create a roofing solution that not only meets your functional needs but also enhances the aesthetics of your building. Experience the power of digital design with Advantage Construction's cutting-edge technology.
High-Quality Commercial Roofing Materials
The quality of materials a contractor uses on your roof is of the utmost importance. At Advantage Construction, we understand the significance of durable and high-quality materials in ensuring the longevity and performance of your roof.
That's why we are committed to providing our clients with the finest commercial roofing material available in the industry. We source and utilize only the best materials to withstand the harshest weather conditions and protect your property for years.
Shingles
Advantage Construction has a wide range of high-quality shingles that are durable, weather resistant, and can handle the worst that Minnesota weather can throw at you. Whether you prefer traditional asphalt shingles or desire a more modern and stylish look with architectural shingles, our team has the experience to guide you in making the best choice for your commercial property. There are many commercial roof and shingle options, and we can help you navigate this important decision.
Metal Roofing
Metal roofing has become an increasingly popular choice for commercial properties and for a good reason. Metal roofs offer unmatched durability, longevity, and energy efficiency.
Whether you are looking for a sleek and modern aesthetic or a rugged and industrial appeal, our team can find the perfect metal roofing solution for your needs. Our team has extensive knowledge of various designs, including standing seam, corrugated panels, and metal shingles. These are all durable commercial roofing materials that will give you peace of mind that you're protected.
Cedar Shakes
If you are interested in adding natural beauty and rustic charm to your commercial property, then cedar shakes are an excellent choice. We specialize in installing and maintaining high-quality cedar shake roofs that exude elegance and timeless appeal.
Cedar shakes are visually stunning and offer exceptional durability and insulation properties. You can trust Advantage Construction to help design and install an attractive cedar shake roof on your commercial building.
Get Started on Your Perfect Cambridge Commercial Roofing Project
With Advantage Constructions' extensive experience and expertise in the commercial roofing industry, we can handle all types of commercial roofing projects, regardless of scale or complexity. We can handle your high quality commercial roofing installation needs. Our team of skilled professionals will deliver exceptional results and exceed your expectations.
From the initial planning stages to helping design your new commercial roof to the final installation, we will work closely with you to understand your specific requirements and provide tailored solutions that meet your needs and budget.
Get started on your Cambridge commercial roofing project today. Let us create a durable, functional, and visually appealing roof that will stand the test of time and protect your business for years to come.
**See the actual warranty for complete details, limitations, and requirements.