Storm Damage Repairs Blaine
Minnesota is notorious for its unpredictable weather conditions that can take a toll on homes and businesses throughout the year. When severe storms and hail ravage the area, Blaine homeowners need top-notch roofing services to help preserve the structural integrity of their roof and property. At those moments, it's essential to turn to the trusted experts at Advantage Construction. We will help ensure you have the highest quality materials for all your storm and hail damage repairs. Give us a call today to experience the best contracting services from start to finish.
Top General Contractor in Blaine
Our knowledgeable contractors provide unparalleled service throughout Blaine, guaranteeing exceptional roofing, siding, hail and storm damage repair, and gutter installation. When you choose to work with our team, we will provide you with simply the best storm repair services in the state. Our number one priority is to secure your home against the elements with whatever repairs it may need, so you can trust we will deliver quality results.
Tip: Minnesota cities like Blaine have to deal with inclement weather and extreme temperatures that can wear down your roof's lifespan and increase your energy bill. For this reason, we highly recommend Blaine property owners to check and seal areas where warm air may leak from your home. Be sure also to examine exhaust fans and vent pipes. By pairing frequent inspections with a high-quality insulation installation, you can help prevent ice dams, warm air leakage, and structural damage. Unsure of where to look? Call Advantage Construction today for expert assistance.
How Severe Storms and Hail Can Damage Roofing
While your roof is designed to withstand heavy wind, rain, and snow, severe storms and incremental weather conditions can still damage even the strongest roofs. Unfortunately, storm and hail damage can be challenging to identify, especially if you're trying to understand the severity of it. When intense weather hits, it's best to consult with our roofing experts to help diagnose issues and conduct repairs and replacements before the situation gets worse.
Some of the most common issues homeowners face after severe hail or storm damage include:
Fractures
Indentations
Granule loss
Self-seal loosening
When you spot these warning signs on your Blaine roof, it's imperative to schedule repairs immediately to reduce the risk of leaks and ice dam development. Making these timely repairs can help to preserve the structural integrity of your roof.
Be mindful that while repairing individual shingles is possible, there may be additional issues in the surrounding area. Our roofing experts may recommend a complete roof replacement after a thorough inspection to help you save more money with a durable, long-lasting, and high-quality roofing system.
Protecting Windows and Siding From Storm Damage
Although roofing is usually a homeowner's primary concern during severe storms, it's unfortunately not the only area that can be affected by inclement weather. Both windows and vinyl siding can suffer damage as well.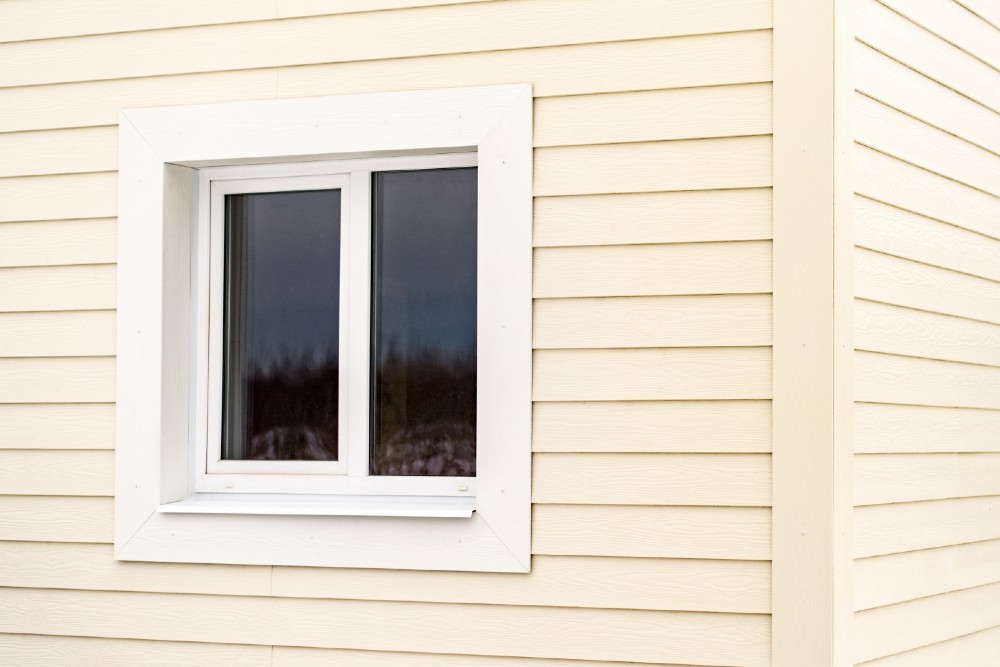 Siding
Vinyl siding is one of the most durable and maintenance-free siding solutions available, which is why our team recommends it to every Blaine resident. Although it's a highly resilient material, it can still experience slight wear and tear over time. When this occurs, there are usually two common types of siding damage that appear on Blaine properties:
Cracks in siding panels can form in unsupported sections. These areas are susceptible to large impacts from storms or hail fall.
Chipping under vinyl siding from extreme weathering over time is another common form of wear and tear.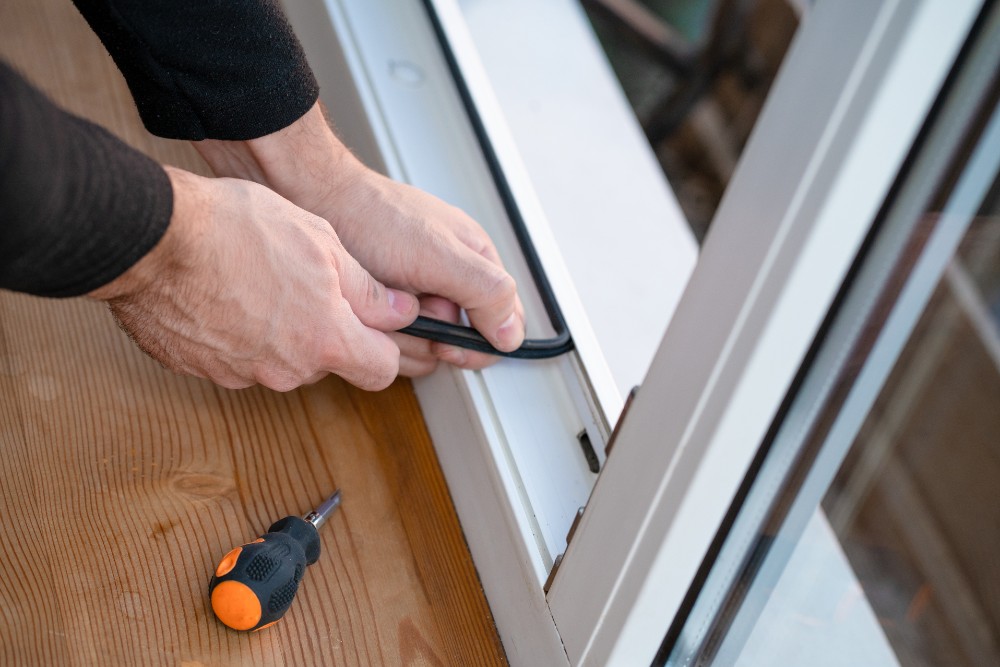 Windows
Windows play an essential role in protecting your home from the elements, and yet, they can undergo severe hail and storm damage. While shattered, broken, or cracked glass and window frames may be easier to notice, more subtle damage can lead to costly repairs down the road if not dealt with promptly. Common signs of window damage include:
Cracks

Chips

Moisture buildup

Water spots

Fogging

Bubbles

Fractures

Dents

Peeling
Wind and water can play a significant role in window damage by affecting the window panes and glass. Water damage often leads to more pressing concerns, including moisture, mold, and severe structural damage. When you see these warning signs of window damage, contact the experts at Advantage Construction to help the necessary repairs start.
Read Through Our Customer Reviews
Our high-quality services are built for every budget, ensuring that you get premier services at an affordable price. Many home and business owners continue to work with our highly-trained, punctual, and dependable professionals. Don't just listen to us – check out our hundreds of third-party reviews from past clients on Better Business Bureau, Google Reviews, and GuildQuality.
We pride ourselves in providing unparalleled services, the best materials, and exceptional customer service to every client, every time. Regardless of the size of your project, we'll deliver the long-lasting solutions you need with the best possible value for your home.
Residential & Commercial Contractors
Whether you have a residential or commercial property in need of a construction servicer, our team of contractors is here to help. We routinely provide top-of-the-line services for Blaine properties of all shapes and sizes. Click the links below to explore all of our Blaine residential and commercial services.
Owens Corning Roofing Platinum Preferred Contractors
Since we are a result-driven company, we value commitment to our clients by providing a wide range of top-tier services. We're incredibly honored to be one of Minnesota's few Platinum Preferred Contractors, which allows us to offer roofing warranties up to 50 years on Owens Corning products for homeowners in Blaine. Not to mention, our expert field representatives have extensive experience navigating storm damage repairs. We'll help you thoroughly document damage so that you can maximize your claim.
*See actual warranty for complete details, limitations, and requirements.
Get Started on Your Blaine Project Today
When severe storms and hail hit your home, our experienced team at Advantage Construction is here to help. We offer free damage inspection services for all homeowners in Blaine to assess the severity of the damage, schedule repairs and offer helpful guidance throughout this time. Our team will even help you maximize insurance claims so that you don't need to stress about the process. Give us a call at (763) 354-8441 or fill out our online form to schedule your free Blaine home inspection today!
Free Home Inspections,
Schedule Today!
We Are Proud of
What We Do