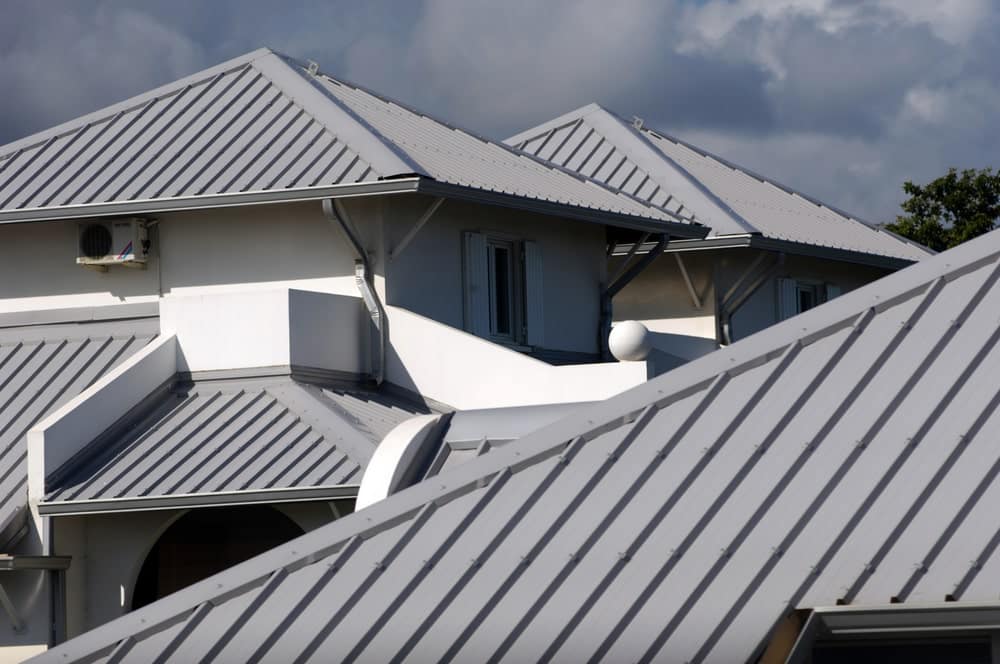 A Dependable Townhouse Roofing Contractor in Elk River, MN
Weather in Elk River, MN, can be harsh. Homeowners concerned with protecting their roofs understand how taxing it can be to keep your home in optimal condition during exceedingly cold winters and hot summers. Your townhome must have durable roofing materials that can withstand inclement weather. When you need high-quality roofing installation or repair services, contact Advantage Construction as your premier roofing contractor in Elk River, MN. We promise to get the job done efficiently and affordably, leaving your home looking better than ever.
Townhouse residents and townhome property owners in Elk River, MN, rely on the expertise and experience of our roofing installation technicians to provide the proper repair or replacement services. It is an investment to adequately protect your home, and we want to do everything in our power to make you feel secure in making such an investment. We use advanced techniques and durable roofing materials to deliver high-quality roofing solutions.
We'll exceed your expectations and address any concerns you might have from start to finish. Our roofing installation technicians have received the honor of becoming "Top of the House" certified installers. That means you'll get a highly-efficient, top-quality roofing system that'll last for decades. We also offer attic insulation, proper ventilation, and more.
CONTACT US!
Elk River Property Owners' Trusted Roofing Company
As your roofing contractor in Elk River, MN, we're here to help. From transparent prices to competent project management, professional cleanup, and strict adherence to deadlines, you'll know what you're getting with us. We go the extra mile to reassure you that your roof will be strong, look great, and be able to tackle the harshest weather after our high-quality roofing installation. Here's how we provide you with the best customer experience:
Professional and clear communication at all times regarding the pricing, installation, and materials used
A friendly and easily accessible project manager that is punctual and committed to smooth-flowing operations
Daily cleanup and removal
Exceptional customer support
Insurance Claims Process Made Easy
When you've sustained damage to your roof and need repairs or a replacement done quickly, dealing with the insurance company can be a hassle. Let us step in and handle the paperwork and the questions for you. We'll ensure you get the proper compensation for your home while offering support down to every detail of the claim.
Learn More
Digitally Design the Ideal Roofing Solution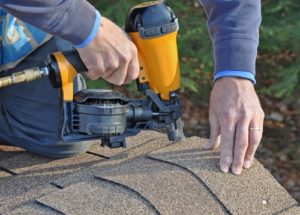 Not all townhouse roofing designs are created equal. You can design your new roof and choose what materials, color combinations, and style you want. Since it's not every day you get to design your new roof, Advantage Construction helps you visualize all the available roof and shingle options digitally. Use our online design tools to see what your townhouse will look like under various roofing structures. Start discovering your townhouse roof and shingle options today to design your new roof, using:
High-Quality Roofing Materials
As your roofing contractor in Elk River, MN, we provide the highest-quality roofing systems and durable roofing materials as you design your new roof. Protecting your townhome from the Minnesota elements can take many forms. Take a look at a few of your roofing system options to decide which stylish and durable roofing materials will best complement your townhome.
Shingles
Today's traditional shingles provide a host of benefits and material options. They're still some of the most commonly selected for several reasons, including flexibility and the ability to resist impact from falling debris.
Asphalt shingles are a great choice because of their inherent noise-dampening properties and high fire ratings. Explore your roof and shingle options, but know any traditional shingle selection will improve curb appeal and the value of your property.
Metal Roofing
If you want a sleek, low-maintenance, high-quality roofing solution, you should consider a metal roof for your townhouse. Townhome property owners are finding great long-term results with metal roofs.
While they can be higher in cost, metal roofs are known to provide a significant return on investment because of their long lifespan and high fire rating. Design your new roof with metal materials for reliable protection.
Cedar Shakes
Bring sophisticated style and elegance to the look of your townhouse with cedar shakes. This roofing material is a game-changer in improving curb appeal and providing a unique design that will separate your townhome from the rest. These roofing materials can require a bit more effort to maintain, including an application of water repellant every five years, but are well worth the investment.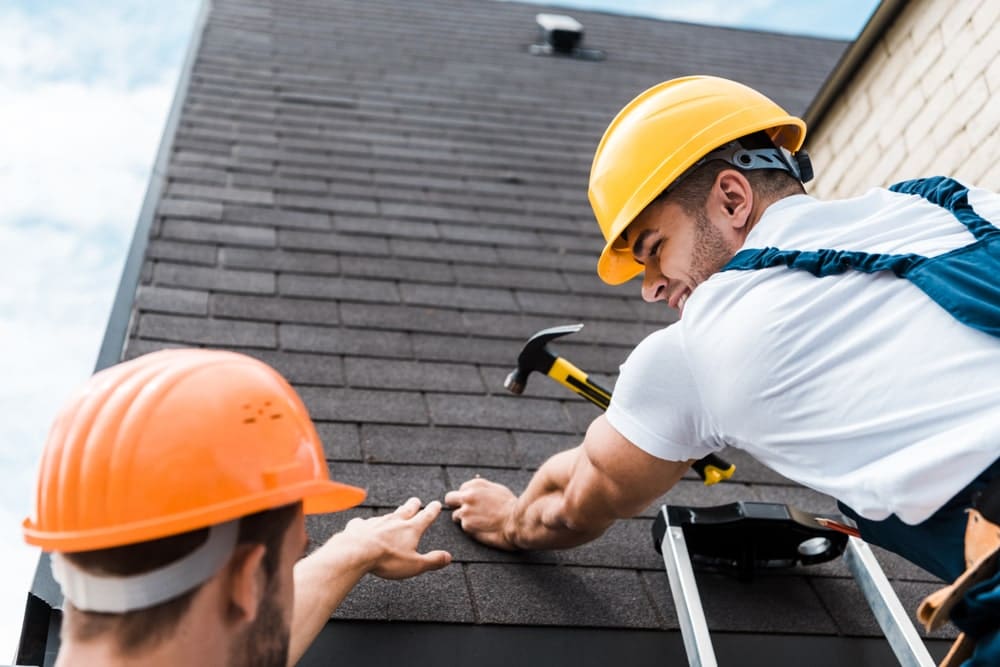 Get Started on Your Elk River Townhouse Roofing Project
If it's time for you to start working with a roofing contractor in Elk River, MN, for your townhouse roofing project, make Advantage Construction your first call. You'll be partnering with trusted professionals who can help you choose the best roofing materials within budget.
You deserve the best Elk River roofing contractor and Advantage Construction delivers that and more. Schedule your free inspection today so we can get started on your townhouse roofing project.
**See actual warranty for complete details, limitations, and requirements.
CONTACT US!