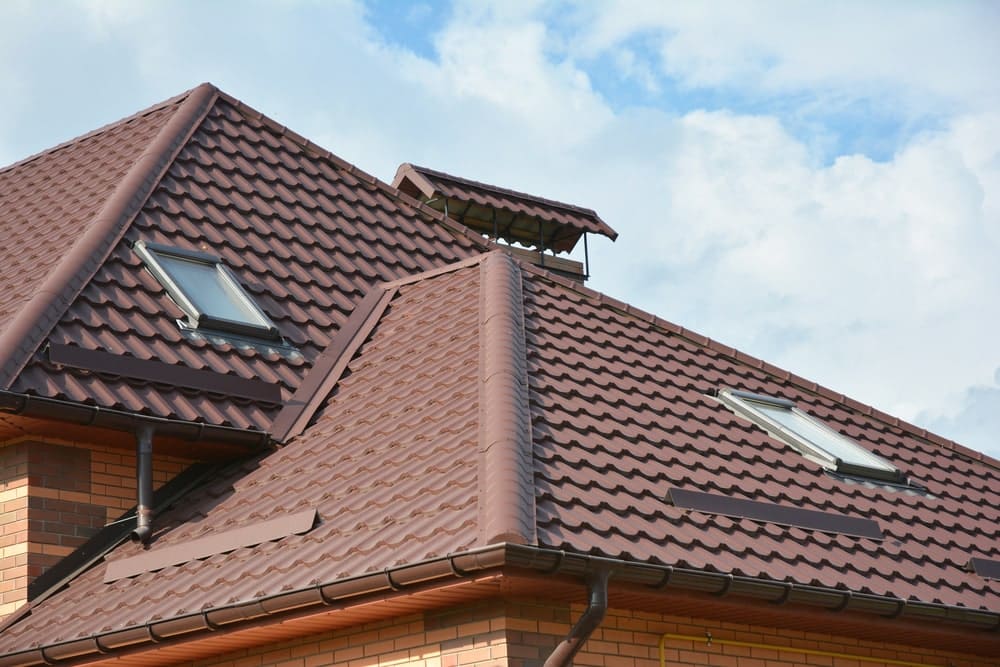 A Dependable Townhouse Roofing Contractor in Anoka, MN
Destructive weather is something that the residents of Anoka are likely quite familiar with. The need for a quality roofing contractor in Anoka, MN becomes essential. We ensure that your townhomes and roofs are taken care of. Advantage Construction offers high-quality roofing materials, experienced contractors, and reliable solutions. Contact our team to learn more.
We're the premier choice for a dependable Anoka roofing contractor. If a storm has passed through and damaged your townhouse roof, Advantage Construction is there, providing you with a free inspection and a repair process that is easy to understand and tailored to how you want your new roof to look.
CONTACT US!
Anoka Property Owners' Trusted Roofing Company
At Advantage Construction, we pride ourselves on being trusted and involved in our community. From food drives to a deep respect for America's service men and women, it is easy to see why we are so popular. However, Advantage Construction's appeal does not just stop at likability, our service quality has seemingly impressed the overwhelming majority of our customers.
You can find numerous positive reviews online, and a quick google search shows an outstanding 4.9 out of 5 stars, with over five hundred reviews to our name. We're your trusted Anoka roofing contractor.
Insurance Claims Process Made Easy
The project managers at Advantage Construction are professionals when it comes to identifying storm damage and will assist you with any help you may need with an insurance claim. Whether it be tornadoes, ice storms, fallen trees, or wildfires, Advantage Construction is here to assist you through the insurance process from beginning to end.
After a storm has damaged your townhome, you can call Advantage Construction, your trusted roofing contractor in Anoka, MN, and we will send one of our experts to inspect the property, free of charge. Then you will need to file your claim with your insurance provider, with Advantage Construction being there to represent you. Once everything is approved and squared away, our team can get to work repairing your home and starting the roofing installation so it looks good as new, if not better.
Learn More
Digitally Design the Ideal Roofing Solution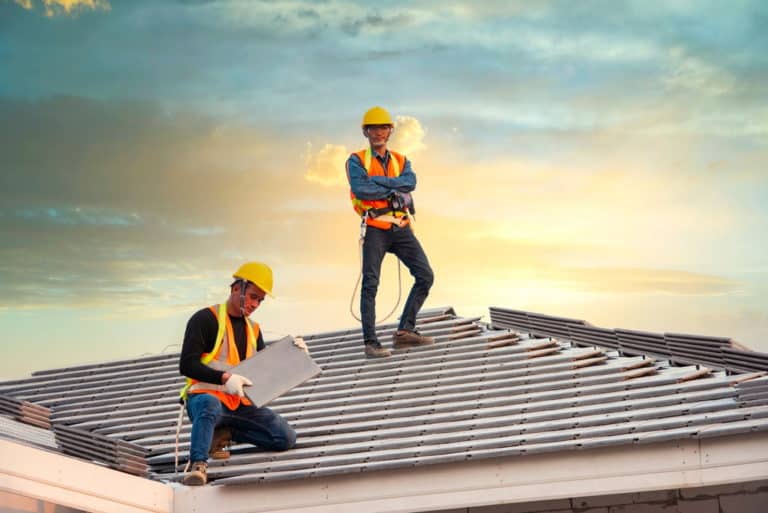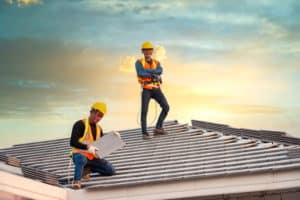 When replacing, remodeling, or adding a roof, you typically have a design in mind you want to follow. There are numerous colors, materials, and styles to choose from when it comes to roof and shingles options. We offer a way to help you visualize your dream roof before the construction process even begins. Below are a few online tools you can utilize to design your new roof and see how your townhouse fits with your roofing vision.
High-Quality Roofing Materials
As your trusted roofing contractor in Anoka, we're dedicated to making sure your townhouses and townhomes have the finest materials for their roofs. Whether you want to go for an aesthetic appeal or a more practical approach to roofing, we will ensure that your roof will be built the way you want, with the high-quality roofing materials you desire. Below is a selection of some of the materials that Advantage Construction works with.
Shingles
Asphalt shingles are the go-to for many Americans when picking the materials for their roofing. From their flexibility and resistance to the impact of falling debris to their fantastic noise reduction and high fire safety ratings, shingles offer a wide range of benefits.
Metal Roofing
Metal roofing is ideal for anyone looking for a sleek roof with plenty of longevity. Metal roofs are made of durable roofing materials, are low maintenance, and they can provide decades of service before needing to be replaced. Metal roofs can often come in a variety of colors to suit your house design needs. A metal roofing project is an investment, but the endurance and safety of this material make it well worth the cost.
Cedar Shakes
If you are looking for a more rustic, sophisticated design for your roof then you may want to consider cedar shakes. This type of roofing material has been around for decades and has remained one of the most popular roofing materials around. It will grant your townhouse fantastic curb appeal, and the only real downside is they do require a bit of maintenance. Every five years you will need to reapply a coat of water repellent, among other basic upkeep.
Get Started on Your Perfect Anoka Townhouse Roofing Project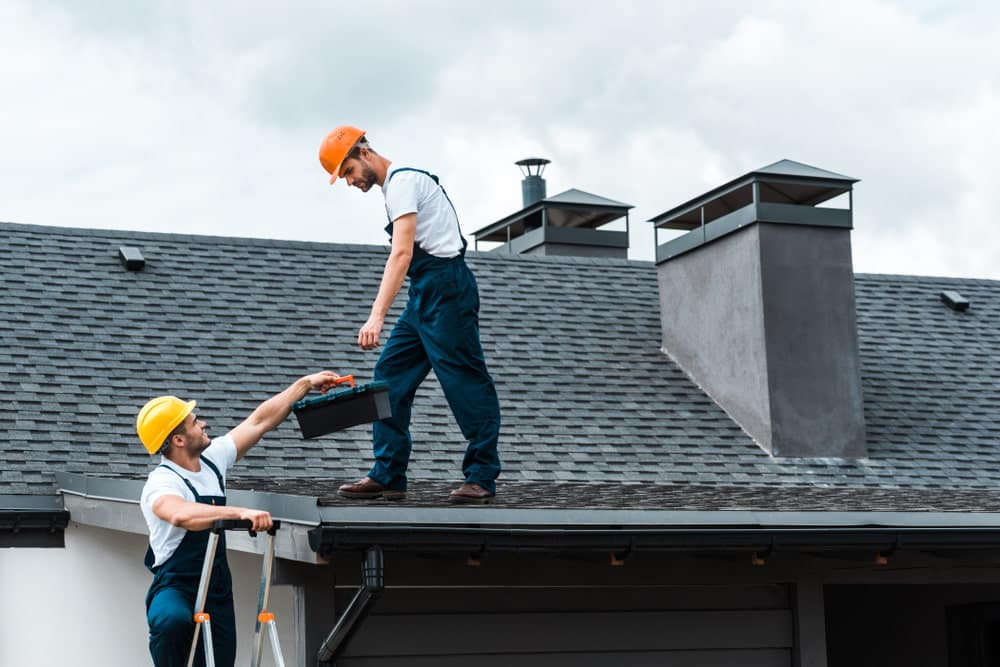 If you require a new roof or repair, there is no time to lose! Our team at Advantage Construction has proven to our community and customers that we are a contractor to be trusted. With a team of professionals behind us, we will ensure that the roof of your townhome will be the best it possibly can be, and provide you with a contractor experience you will trust for years to come. Trust in us for your roofing installation needs.
**See actual warranty for complete details, limitations, and requirements.
CONTACT US!