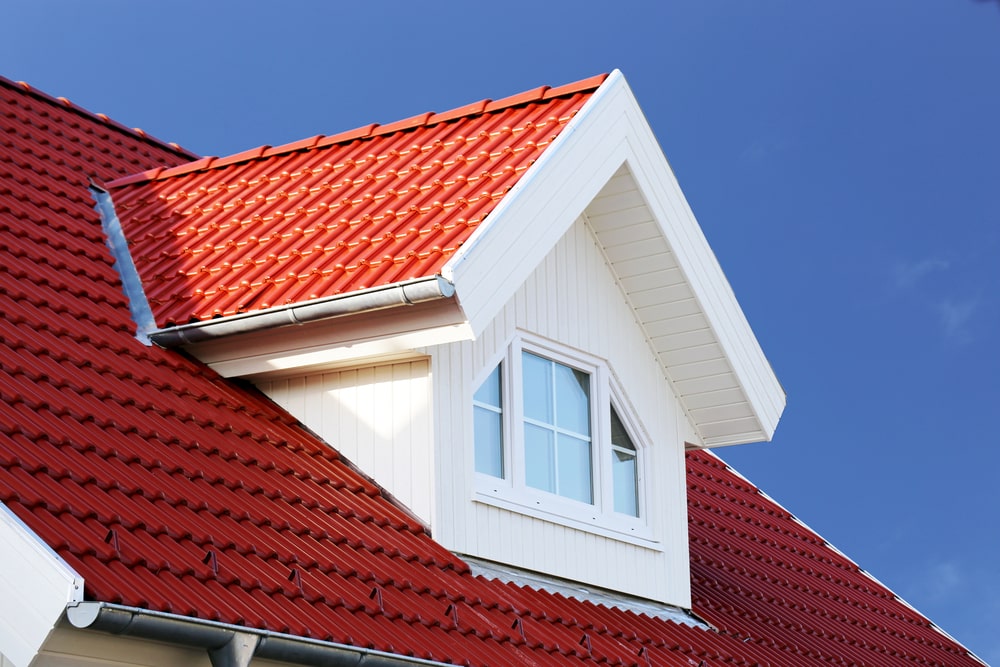 Durable and Affordable Roofing for Your Townhomes
A dependable and sturdy roofing system is necessary to protect your townhouse and household members. It is essential to get a reliable roofing contractor in Roseville, MN who can solve your townhome needs. Advantage Construction offers the perfect solution with our quality and durable materials to design your new roof.
We are also an Owens Corning "Top of the House" certified installer with expertise in delivering a professional roofing installation.
CONTACT US!
Roofing Company Trusted by Roseville Property Owners
Advantage Construction values client satisfaction, and thus we provide a high level of customer service with our durable roofing materials. Our client-centered policy means each project gets a manager while maintaining excellent communication. We also care for your comfort by ensuring daily dumpster removal.
Digitally Design the Perfect Roof
Before embarking on a roofing installation, you want to have a clear image of what you want. You can turn to various online tools to design your new roof, adding a unique touch to your property.
Design EyeQ and Certain Teed Design Tools are options you can use to customize and visualize your dream home. They aid you in identifying the best material, helping you choose from cedar shakes, metal roofs, and shingle options.
Our High-Quality Roofing Material Options
Advantage Construction has high-quality roofing options to offer different clients an opportunity to find the perfect fit for their properties. We have three primary, durable roofing materials: cedar shakes, metal roofs, and shingle options.
Shingles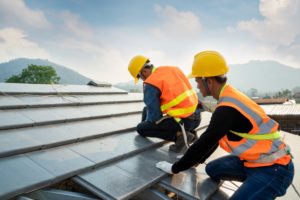 Our experts design your new roof using durable asphalt shingles. Shingles boast an outstanding fire rating with other remarkable benefits. These durable roofing materials' sturdy construction is incredibly reliable. You can also mold them to homes ranging in shapes and sizes to satisfy different client requirements.
Many homeowners pick asphalt shingles due to their long-lasting qualities, impressive design versatility and outstanding curb appeal. Our shingles present an excellent solution when searching for a way to reduce outside noise from your neighbors. You can also depend on them to minimize disturbance from inclement weather and busy streets. Other benefits include:
Cost-effectiveness
Selection of textures and colors
High-wind resistance
Energy efficiency
Ease of installation and repair
Metal Roofing
Another popular material among many homeowners is metal roofing. This alternative delivers lifelong protection for your home, helping you keep your property secure. It also has an impressive fire rating for enhanced safety and comfort like the shingles.
Metal roofing provides a low-maintenance yet high-quality roofing solution for your home needs. Property owners countrywide turn to this material because of its longevity and safety. Its energy efficiency and environmentally friendly properties are other advantages metal roofing offers.
Cedar Shakes
Cedar shakes are among our durable roofing options you can choose to safeguard your property. This material has been prominent in the roofing industry since the late 1800s. It is available in various finishes and sizes, enhancing convenience for customers with different design tastes.
Cedar shakes have remarkable pest and water-resistant capabilities that explain their popularity among property owners. It also has a high resistance to damage and is likely to boost your home value. Notably, you need to add a fresh coat of sealer or water repellent stain every five years. This maintenance lets you preserve its durability and appearance.
Our cedar shakes provide other advantages, including having a pleasant smell, visual appeal, and increased insulation. Each material's lightweight construction increases convenience and efficiency during roofing installation.
Why Choose Advantage Construction?
Advantage Construction recognizes the significance of getting a reliable roofing system for your roofing contractor in Roseville, MN home needs. We prioritize giving you the best roofing structure with expert craftsmanship to suit your property, regardless of the size. So, why should you choose us?
Your Townhome's Protection Comes First
Your property's roof exists to protect your home and household members. Hence, our top priority is providing reliable safety when designing your new roof. Once the project begins, our professionals remain vigilant to ensure construction debris does not damage your home. We utilize several protective materials to guarantee round-the-clock protection of your property.
Old Materials are Inspected and Removed
We inspect the property before beginning any project to ensure proper roofing installation. Our team checks the wooden decking beneath to rule out replacement requirements while reinforcing structural integrity. We remove old and defective materials and repair the affected sections before installing. This step helps eliminate weak points and prevent costly repair or replacement services in the future.
New Installation Preparation
Once we rule out any defects in the overall structure or wooden decking, we verify the materials and ascertain that all the durable roofing elements and required accessories are ready. Our excellent communication ensures you know each decision our experts make during preparation. You stay up-to-date concerning different installation needs, ranging from ice and water shields to insulation and drip edges.
Incorporating Your New Roofing Materials
The Advantage Construction team begins installing your new materials, including cedar shakes, metal roofs, and shingle options. We strive to offer an outstanding finished product, incorporating guidance, expert care, and time into your new roof. Our experts guarantee that you get a roofing structure you will love for years, regardless of your property size.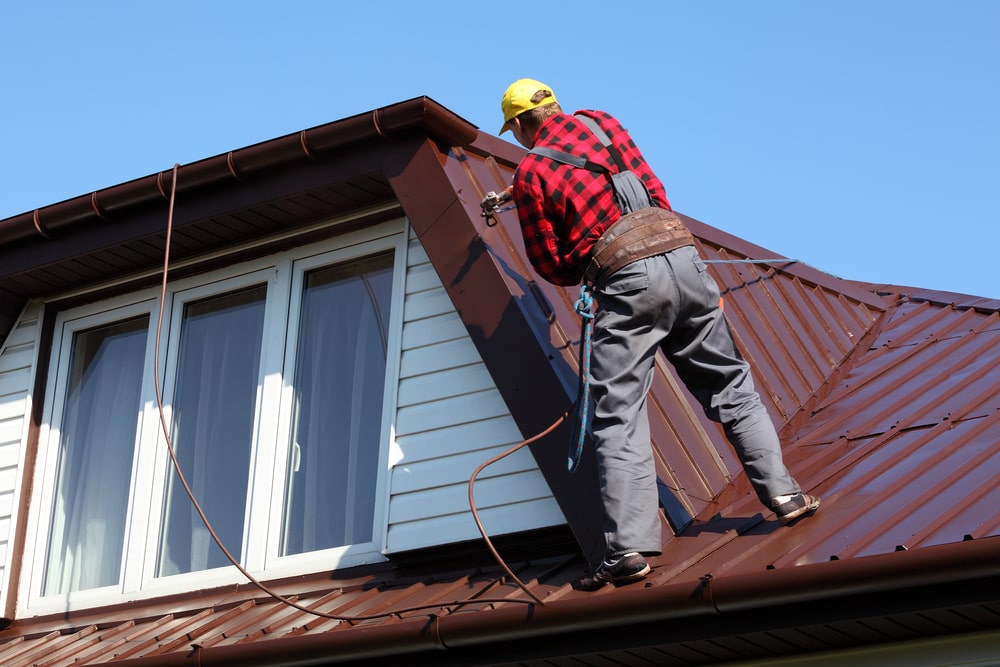 Get Started On Your Roseville Townhouse Roofing Project!
At Advantage Construction, you can find the most trusted roofing contractor in Roseville, MN that offers to address your townhome roofing needs. Whether you seek a metal roof and shingle options or prefer cedar shakes, we are here for you.
Contact us today to find professional assistance and high-quality roofing options to help you undertake your townhouse roofing project.
*See actual warranty for complete details, limitations, and requirements.
CALL NOW!